Winning the lottery, the man throws a party at the cemetery
According to Thai media, a man in Chumphon province, Thailand bought a lottery ticket and was very lucky to win a jackpot worth 24 million baht (about 16.3 billion VND).
After becoming Millionairethis man spent around 240,000 baht (about 163 million dong) equivalent to 1% of bonuses, to do the unexpected thing, namely open a reception at a cemetery in his hometown.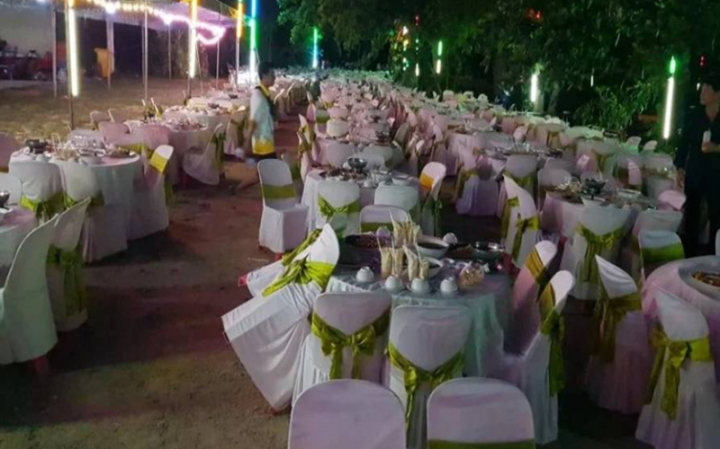 This man thought that luck was too great for him, making him feel unreal. He believes that the spirit that resides in his hometown cemetery has blessed him, given him good luck and helped him win the lottery. According to local custom, he decided to return to his hometown and throw a 200-table feast at the cemetery to entertain the spirits.
Through pictures posted online, each table has a total of about 8 dishes, ranging from cold dishes, fried rice, chicken stew, Thai style steamed fish, soup to dessert. The price per table is 1,200 baht (about 817,000 VND).
Anan Bamrungpruek who was in charge of providing the food for the "funeral feast" revealed to the media that the jackpot winner was very generous, spent a lot of money and gave him complete control over the food according to local customs.
At the same time, in order to share his luck and joy when he wins the big prize, the party owner also invites the whole local community to join in the fun, especially poor families who can come to the party to celebrate, bringing food home.
(Source: ET)
You are reading the article
Winning the lottery, the man throws a party at the cemetery
at thuvienpc.com – Source: gamek.vn