At the Southern Hemisphere Voices Conference, an online event hosted by India held this past January, New Delhi has demonstrated its ambition to play a larger role in world affairs. According to the Indian government, 125 developing countries participated in the conference, discussing a range of issues in 10 sessions, each focusing on specific policy areas.
"Your voice is India's voice and your priorities are also India's… Our aim is to amplify the Voice of the Southern Hemisphere," said Indian Prime Minister Narendra. Modi speaking during the opening session, according to Nikkei Asia.
India is also seeking to use its G20 presidency to voice the grievances of developing countries, many of which are grappling with rising food and energy prices and the effects of the pandemic. effects of global warming and geopolitical tensions.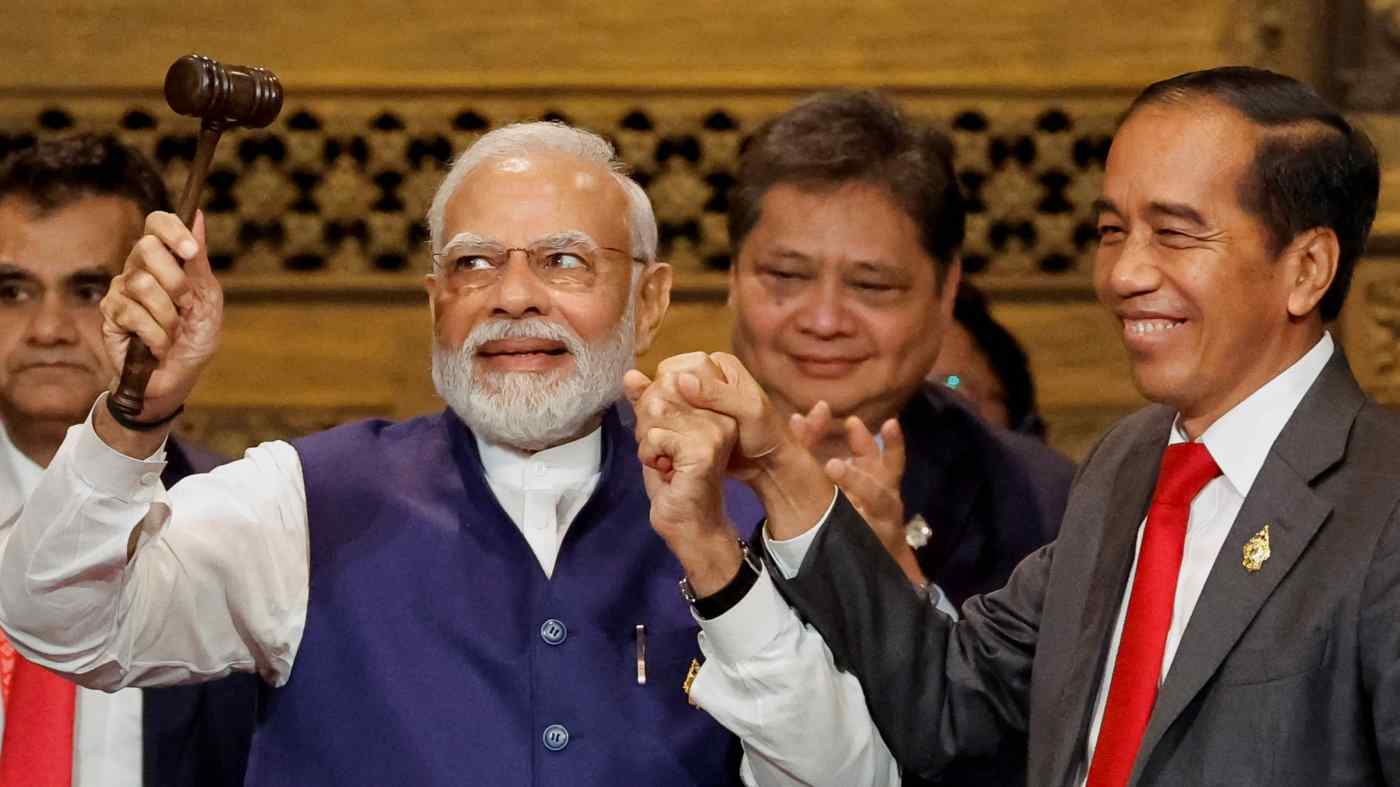 The Rise of India
India's ambition to lead the "Southern Hemisphere" reflects its growing confidence. With a population exceeding 1.4 billion, India is on track to overtake China to become the most populous country this year – the first time since the United Nations began tracking the data. global demographics in the 1950s.
According to the International Monetary Fund, by 2022, India may have surpassed the UK, its former "motherland", in terms of gross domestic product (GDP), making the South Asian country a major economy. world fifth. The Asian Development Bank forecasts the Indian economy will grow at a dizzying 7.2% this year, the highest among 46 economies in the Asia-Pacific region.
India's economic growth has been fueled by an ongoing trend of supply chain diversification across the globe, stemming from increasingly stiff competition between the US and China, as well as the Covid-19 pandemic. .
Lured by the huge potential Indian market, Apple has begun assembling its latest iPhone 14s here, moving some of its production out of China and other locations. Taiwan's Hon Hai Precision Industry, better known as Foxconn, has partnered with Vedanta, an Indian natural resources group, to jointly manufacture chips in India. According to a survey by the Bank for International Cooperation of Japan of Japanese companies in fiscal year 2022, India topped the list of possible destinations for overseas expansion, regaining the top spot. table for the first time in three years.
According to projections, India's GDP will surpass Germany in 2025 and Japan in 2027 to become the world's third largest economy after the US and China. Prime Minister Modi has pledged to make India a developed country by 2047, when the country celebrates 100 years of independence.
India is also a leading source of talent in politics and business. The US tech industry is backed by a group of Indian-born tech experts, including Satya Nadella, president and chief executive officer of Microsoft, and Sundar Pichai, CEO of Alphabet. Notable Western politicians with Indian roots include the US Vice President Kamala Harris and British Prime Minister Rishi Sunak.
But New Delhi's efforts to raise its global profile have not always been successful.
Disappointment of the West
About a year after the pandemic began, India launched a campaign to export domestically produced vaccines to compete with China's "vaccine diplomacy". But New Delhi abruptly ended this effort after being hit by a severe Covid-19 outbreak in the country, leaving many aid-receiving countries feeling disgruntled.
India's degree of democracy has been questioned because it did not condemn Russia after the outbreak of conflict in Ukraine. India's reluctance to cooperate with democracies has disappointed some in the West. They know Russia and India have a long history of alliance, but they still find it difficult to understand why a country that shares many values ​​and strategic interests would try to distance itself from Moscow's actions.
Last spring, pro-democracy leaders, including Japanese Prime Minister Fumio Kishida, then British Prime Minister Boris Johnson and European Commission President Ursula von der Leyen visited India. US President Joe Biden has an emergency videoconference with Mr. Modi. They all tried to convince India to join a coalition of democratic powers to oppose Russia.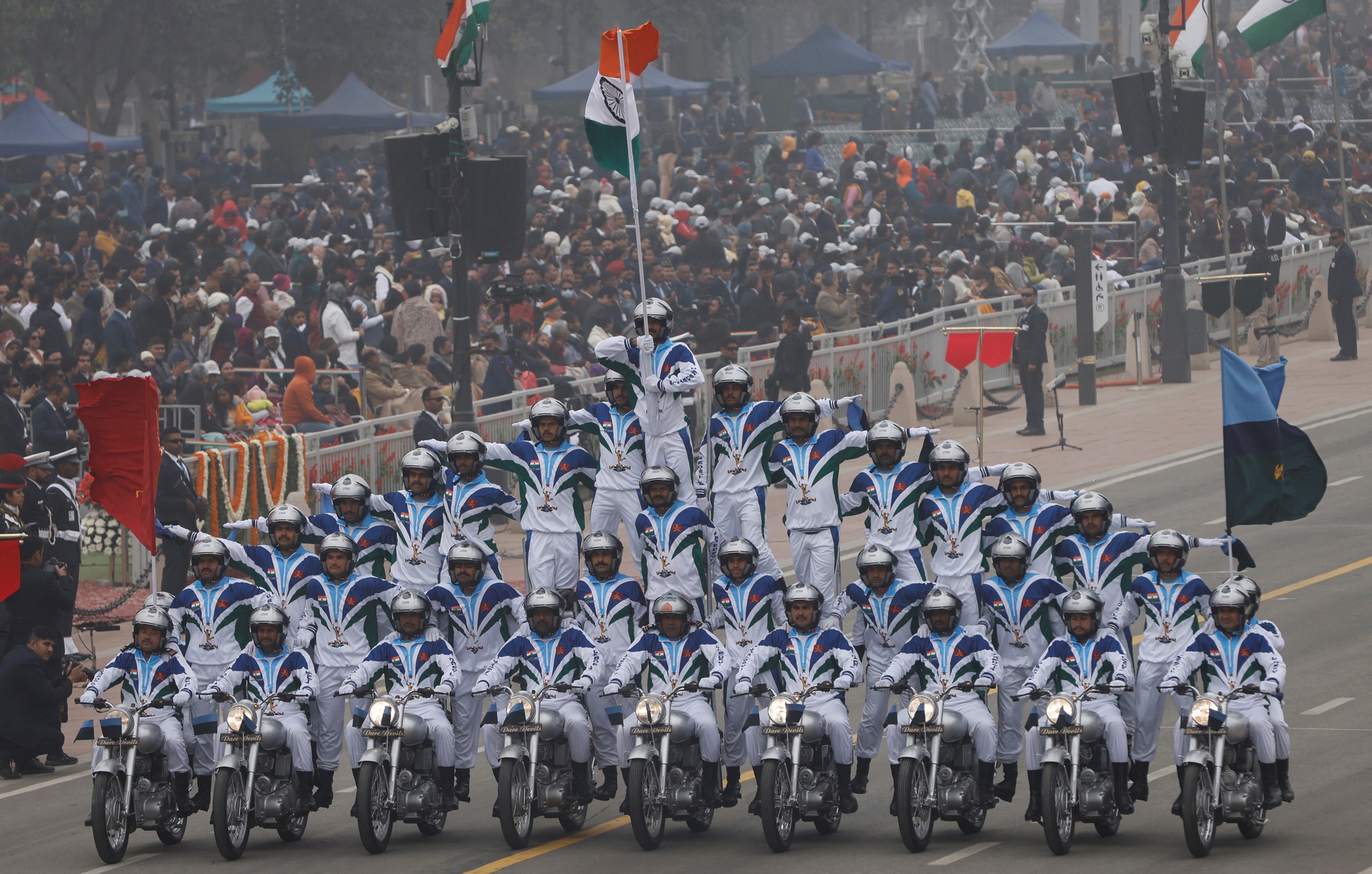 In September 2022, Modi surprised everyone by attacking Russian President Vladimir Putin for the conflict in Ukraine during a bilateral meeting held on the sidelines of an international conference in Uzbekistan. "Today is not the age of war," Modi told Putin in front of the press.
But it is too early to suggest that Modi's tough words stemmed from pressure from the West. In fact, India participated in military exercises with Russia in August and September 2022 and abstained that October in a vote at the United Nations condemning the "illegal annexation" " of Moscow for the four eastern and southern regions of Ukraine.
After the hostilities broke out, India stepped up its crude oil imports from Russia, buying more than 1 million barrels per day since September. Russia became India's largest oil supplier, replacing Iraq and Saudi Arabia. Saudi Arabia. New Delhi has refused to comply with the policy of a price ceiling on Russian oil, which was adopted by the G7 as part of economic sanctions against Moscow. It may be true that India did not actively support Russia's "campaign" in Ukraine, but it also did little to help the parties come to a peace agreement.
Even so, India's relations with the West have not been seriously damaged. Instead, it seems to have increased its presence in global affairs as Western nations try to reconcile with New Delhi. "Once they realized they wouldn't be able to bring India into their ranks, the US, Europe and Japan changed tactics to avoid it," said Toru Ito, a professor at the Japan National Defense Academy. push the country to the other side.
"Indian Road"
Undoubtedly, the heart of India's geopolitical strategy is to counter Chinese expansion. A book published in 2020 by Indian Foreign Minister Subrahmanyam Jaishankar provides valuable insights into the country's strategic thinking.
In the book The India Road: Strategy for an Uncertain World, Mr. Jaishankar wrote "India's foreign policy bears three great burdens from the past", referring to the "Partition of 1947", when the British-ruled territory was split into India and Pakistan. The diplomat argued that this made "the country both demographically and politically smaller" and gave China "greater strategic space in Asia".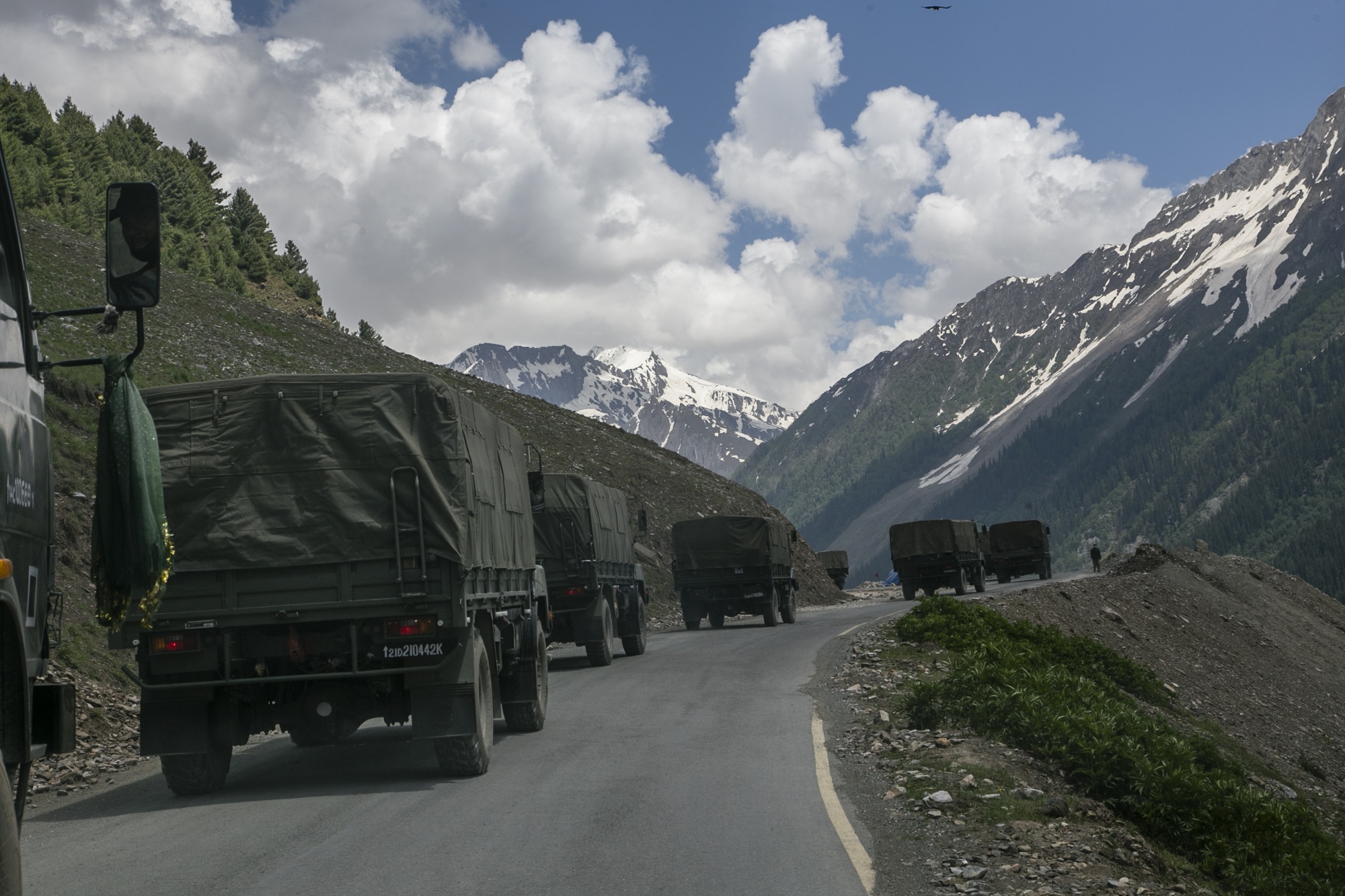 It can be said that the West's perception of India as a member of its bloc is flawed in two ways.
First, India has expanded its strategic ties with Western democracies through the Quad and cooperated with Europe to counter China's maritime effort to encircle India with its military network and commercially known as "string of pearls". But when it comes to countering China's efforts to increase influence in countries like Pakistan, Afghanistan and Myanmar, India's strategic relationship with the West doesn't yield much.
Second, Western nations have misjudged that India is as democratic as they are. The Modi government, acting on the Hindu nationalist agenda of the ruling Bharatiya Janata party, has taken a series of measures to suppress religious minorities in the country. In August 2019, the government revoked the constitutional autonomy of the disputed state of Jammu and Kashmir to tighten control over the region. The government has also granted citizenship to Hindus and other illegal immigrants from Afghanistan, Bangladesh and Pakistan, where the majority of the population is Muslim, while trying to exclude Muslims from the register sign national citizenship.
In fact, India has been pursuing a separate foreign policy, a policy of "strategic autonomy". Their recent responses to the Russia-Ukraine conflict and other issues must have made Western democracies understand that the South Asian nation's strategic interests and values ​​do not always coincide. aligned with their strategic interests and values.
In a way, the Conference of the Voices of the Southern Hemisphere is reminiscent of the Bandung Conference of 1955, the gathering of Asian and African nations held in Indonesia. However, unlike the Bandung conference, which was organized through a partnership between then-Indian prime minister Jawaharlal Nehru and then-Chinese premier Zhou Enlai – the first prime ministers of India two countries, the Southern Hemisphere Voices Conference is organized by India alone. The fact that more than 120 countries participated in the recent conference signals India's growing political power and population.
Unlike China, India has always prided itself on being "the world's largest democracy". But India's actions in recent years seem to suggest that it is moving away from democracy as its power grows. If the 21st century becomes the era of India, not China, then the world will have to deal with an equally troublesome superpower.

You are reading the article Why can the West have a headache once India rises?
at Thuvienpc.com Source: Thanhnien.vn Read the original article here