Why are there so many guests, but the hotel room is still "empty" even though it's been a long break?
Exchange with pioneer, Ha Van Sieu said that 2023 was a difficult year for the industry tourist. In addition to signs of recovery once the epidemic is under control, Vietnam's tourism faces many challenges due to the impact of the world economic downturn, the Russo-Ukrainian war, the trend of tightening spending… Domestically, economic growth was slow at the start of the quarter, incomes were generally affected, purchasing power decreased , where tourism spending is also lower.
At one time, visitor numbers were high, but tourism spending was not increasing and purchasing power was declining. To be able to attract customers in this difficult context, many businesses cut service and product stages in competitive travel, forming lots of very low-cost tours.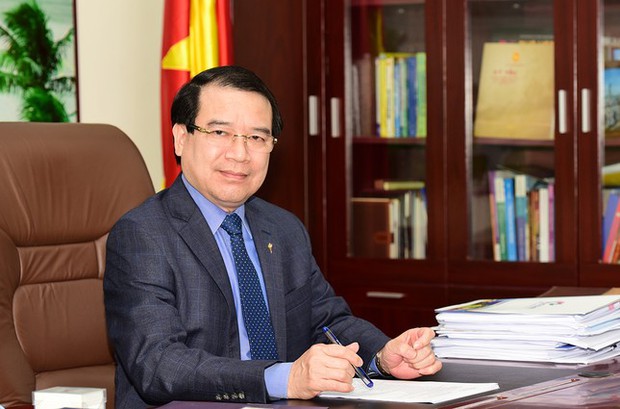 Mr. Ha Van Sieu – Deputy Director General of the Vietnam National Tourism Administration.
Tourism, travel and accommodation units face difficulties when room occupancy rates are lower, total demand decreases, but fuel and airfare costs increase while total revenue does not increase. Apart from travel, other costs have also been higher because of the demand for safer and better quality services after COVID-19.
– With last year's momentum, many travel and accommodation units expect a continued boom in domestic tourists. However, despite the long holiday April 30 – May 1 this year, there are still many units that "cause" low occupancy rates. Can you explain further?
Mr Ha Van Sieu: As I mentioned, the general trend at the moment is to tighten expenses and change the structure of expenses towards less total outlay but maximum service enjoyment. That's the big business challenge. This story is not only in Vietnam but also in many countries around the world. Also due to the trend of tightening spending during recession, international visitors to Vietnam are also affected.
Demand is declining, while supplies and new room funds coming into the market are increasing rapidly. In recent years, investment in resort tourism has been very strong, especially in the establishment of tourist accommodation, hotels, resorts, condotel boom… Resorts, hotels, villas in major centers such as Da Nang , Nha Trang, Phu Quoc, Quang Ninh , Da Nang… was born successively.
After COVID-19, the number of domestic and foreign tourists has slowly recovered, but the operating rate of new accommodation establishments has increased too fast. This occurred at low occupancy rates in several places. Intense competition will inevitably lead to a reduction in the prices of many tourist accommodations.
Another reason is that people's travel trends have changed a lot after COVID-19. One is for short trips, the other is for going solo, going in small groups and using separate accommodation facilities like homestays, villas, bungalows, camping etc. The need for concentrated hotel use is reduced, especially with the traditional model.
– Is there a reason for the high ticket price, sir?
High airfare prices are only part of it. Because ticket prices have different prices at different times. There are also many brands, consumers can choose the right price. Many tourists also switch to using many other forms of transportation such as rail, road, self-driving… In general, businesses will solve the problem of cost, quality, marketing, and cost structure. more of your products and services.
This year's holiday season is still bustling, growing very well. However, Vietnam's tourism problems are seasonal. Maybe the period April 30 – May 1 is very crowded or usually it's busy on weekends, but on weekdays, it's very quiet in the middle of the week. It affects the service processes and general operations of all businesses participating in the tourism industry, from accommodation providers, to tours, to airlines…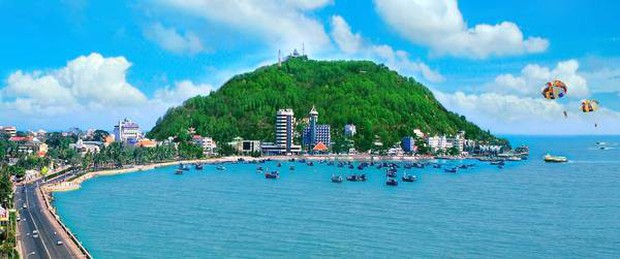 Traditional hotel room occupancy rates are still low (illustration).
Difficulty is still a common predicament of the entire industry. But some 1.2 star hotels are more difficult for guests to reach. Visitors now have access to high quality services, both domestically and internationally.
Meanwhile, well-known brands and global marketing have steady and less affected regular customers. Therefore, in addition to stories about ticket prices and costs, businesses also have to balance other issues to attract the flow of their intended customers, creating steady demand.
– Many people think, when the number of Chinese tourists has not recovered, travel agencies, staying in some places that previously welcomed large numbers of tourists are still having trouble extending, the occupancy rate is still difficult.
Vietnam is on the pilot list to welcome the Chinese delegation from March 15. Just because they opened China doesn't mean we can welcome guests right away, in a big way. Need to have a good product to promote, to promote tourism, to attract visitors.
Not to mention, Chinese tourists tend to go domestic more, the rate of going abroad is not high, and the trend of tightening spending is obvious. Vietnam's level of competition with other countries in the region in welcoming Chinese tourists is also very large. Overall it takes process. Even this month, international visitors are millions of times, but mostly Japanese, Korean… Chinese visitors are not many.
– In this difficult context, what do you think is the aim of welcoming international guests this year?
With the speed of welcoming international tourists to Vietnam in the first 4 months of this year, together with efforts to promote the tourism industry and industry participation, level and business, the goal is to welcome 8 million visitors. positive, perhaps even exceeding 10 million visitors to Vietnam this year.
In order to attract more international tourists to Vietnam, we continue to create favorable conditions in terms of policy and infrastructure for international tourists to come to Vietnam in the most favorable way. Regarding visas, it is necessary to expand the scope of e-visas and invest in technology to implement e-visas as quickly as possible.
With visa exemption, the exemption period is extended. It is also necessary to do promotions to attract more visitors. Promotion plans in 2023 not only focus on traditional markets such as China, Japan, Korea, ASEAN… but also expand into new markets that are more diverse…
– What is the solution to stimulate domestic tourism when the trend of choosing to travel abroad rather than domestic destinations is increasingly popular, sir?
There is no other way to promote advertising, let alone utilize and promote on digital platforms. Further promote the application of information technology in cooperation, linking value chains from transportation and flights to hotels, restaurants and attractions to create optimal connectivity.
Importantly, businesses need to find new directions, adapt, innovate operations, reinvest to create new products and goals…
Tourism is a general economic sector, so restoring tourism activity will create a driving force to promote industry and field recovery. With more than 100 million people, the recovery of domestic tourism will continue to create jobs and income for workers for economic development. This is a very important goal.
– Thank you sir!
You are reading the article
Why are there so many guests, but the hotel room is still "empty" even though it's been a long break?
at thuvienpc.com – Source: Soha.vn