Game
Which configuration MacBook is good at playing League of Legends?
As of January 6, 2023, League of Legends game (LoL) in Vietnam is officially compatible with MacBooks. To have the best experience with this age-old game, users should choose a device with the appropriate configuration.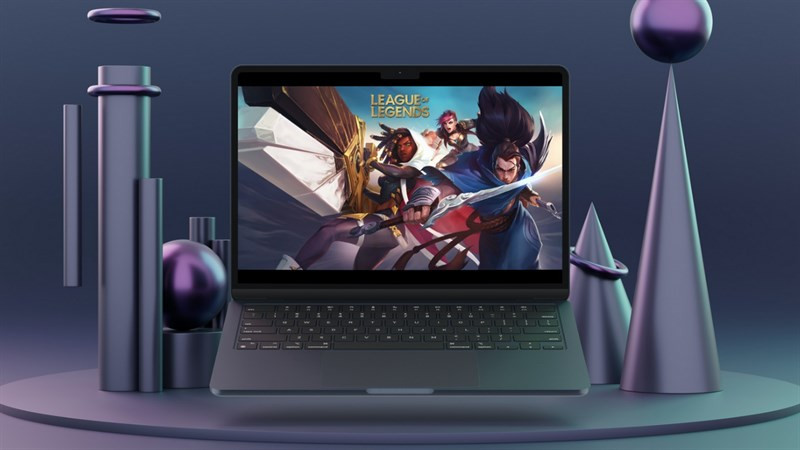 League of Legends produced by Riot Games. This real-time strategy game has been popular in Vietnam for the past 10 years. Previously, the game was released by VE in Vietnam, only for Windows operating system. To play on a Mac, users have to use some rather complicated tricks and the game experience is not smooth.
However, from January 6, League of Legends will be released by VNG Games. In the new version, server users in Vietnam have an additional version for MacOS computers.
To download the game on a Mac, users just need to go to the game's homepage to download the installer, then proceed with the normal installation.
Overall, the interface and game experience on a Mac is no different from a Windows machine, except for two main points.
Firstly, because the game requires fast operation, users should use a separate mouse instead of the trackpad on the MacBook.
Second, the Control key on a Mac doesn't function in the same way as on a Windows machine. Therefore, the player must proceed to "map" this key in the game settings to have the correct operation.
Because it is officially supported by Apple, the LoL experience on MacBook computers in Vietnam is much better than before. Users can install the game at high resolution or large frame rate without lag or overheating as before.
However, basically MacBook lines The latter is produced with a focus on office work and content creation, so it's really not completely optimized for the game.
Testing when playing with MacBook Air using M1 Pro chip shows that the game still runs smoothly at high screen resolution settings, low refresh rate. In some cases, the device can heat up and drain the battery faster.
According to the publisher, League of Legends supports both Intel and Apple Silicon-based Macs. In which, the minimum configuration to play this game is Mac OS 10.12, 8GB RAM and 12GB free memory, AMD HD 6570 or Intel HD 4600 graphics card.
Therefore, to experience the game just enough, the MacBook Air M1 Pro 16GB RAM can still handle it. However, to best meet this game, users can consider a MacBook with a separate cooling fan, for example, the MacBook Pro M1 series and above.