Technology
What mistake does Google's chatbot make that cost the tech giant?
Tools chatbots Google's much-promoted use of artificial intelligence (AI) technology has received a wave of criticism after giving an incorrect response.
During a demo that hasn't been officially released to the public, an experimenter asked Bard, "What new discoveries can I tell my 9-year-old son about the James Webb Space Telescope?" . Bard replied with a series of bullet points, including one that read: "The James Webb Space Telescope has taken the first pictures of a planet outside our solar system."
However, according to NASA, the first image of an exoplanet – or any planet outside the solar system – was actually taken by the Observatory's large telescope. Southern Europe almost two decades ago, in 2004.
Bard's misinformation highlights the challenge Google faces as it races to integrate the chatbot into its core search engine, in order to compete with the Microsoft-backed ChatGPT platform. To try to keep up with the trend of bringing AI chat technology to online search, Google is now in danger of losing its reputation for displaying reliable information.
Like ChatGPT, Bard is built on a large language model, trained on massive online databases to generate compelling user responses. Experts have long warned that these tools have the potential to spread disinformation.
Over the past week, Google has opened the Bard tool beta to a few trusted testers, and plans to make the service available to the public in the coming weeks.
On February 8, a Google spokesperson told CNN about the misinformation: "This underscores the importance of the rigorous testing process we're implementing with our team of testers. me".
According to him, Google will combine external feedback with internal testing results to ensure the answers Bard gives will meet the high standards of quality, safety and accuracy of information in the world. real world.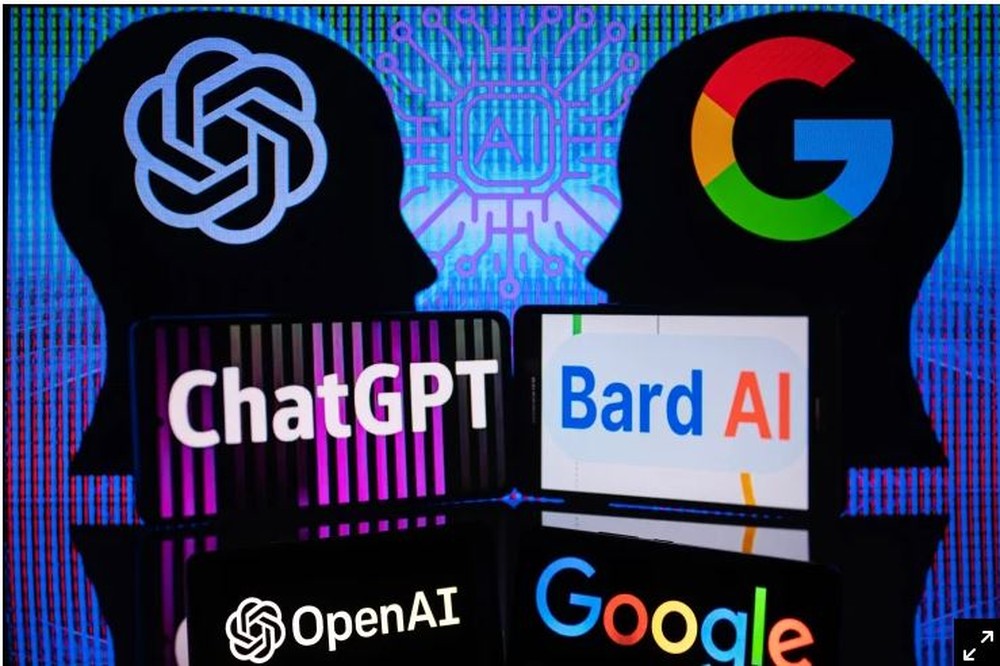 Giving false feedback has caused the online community to question Brad's accuracy. Photo: Getty Image
Unfortunately, this launch of Google's AI-powered chatbot got off to a bumpy start and shook investor confidence. Alphabet posted a short promotional video of Bard's work via Twitter, promising it would help simplify complex topics, but instead it gave an incorrect answer. corpse.
Immediately after Reuters reported on Bard's wrong answer, Alphabet corporation – Google's parent company – suffered a huge blow in midday trading on February 8. Alphabet's market value has "evaporated" $100 billion, while the stock is down 9%. The above development has raised concerns that Google is losing its position to rival Microsoft.
On the evening of February 6, Google introduced a test version of the Bard chatbot in an attempt to compete with the widespread success of ChatGPT. OpenAI's application has been used to write essays, write lyrics, and provide answers to questions that people used to search on Google in the past.
According to the report, ChatGPT's incredible popularity has prompted Google's management to declare an alarming "code red." The US search giant has detailed plans for AI technology. could completely change the way people search for information online. Google's event comes a day after rival Microsoft announced an improved version of Bing powered by a more advanced version of AI that ChatGPT is using. Microsoft is investing billions of dollars in OpenAI, the "father" of ChatGPT.
European Union (EU) Industry Commissioner Thierry Breton said the EU will impose new regulations related to AI to address concerns about the risks of chatbot tools and ensure users in Europe can trust AI technology. This is the first comment made by a senior EU official amid concerns about the ChatGPT chatbot tool developed by OpenAI.
In addition, the rapid development of ChatGPT chatbot has also prompted experts to warn about the potential danger to workers in many industries as machines are growing smarter day by day.
You are reading the article
What mistake does Google's chatbot make that cost the tech giant?

at
Thuvienpc.com
– Source:
Soha.vn
– Read the original article
here