Tin ICT
Viettel Money 'plays big' for 10 billion gratitude to customers
From December 26, 2022 to January 21, 2023, Viettel Money implemented the program "Finding gold – Happy New Year", giving customers the opportunity to receive hundreds of thousands of gifts when making convenient transactions. utilities such as: payment for electricity, water, phone, etc. or QR Code scanning payment transactions via Viettel Money application.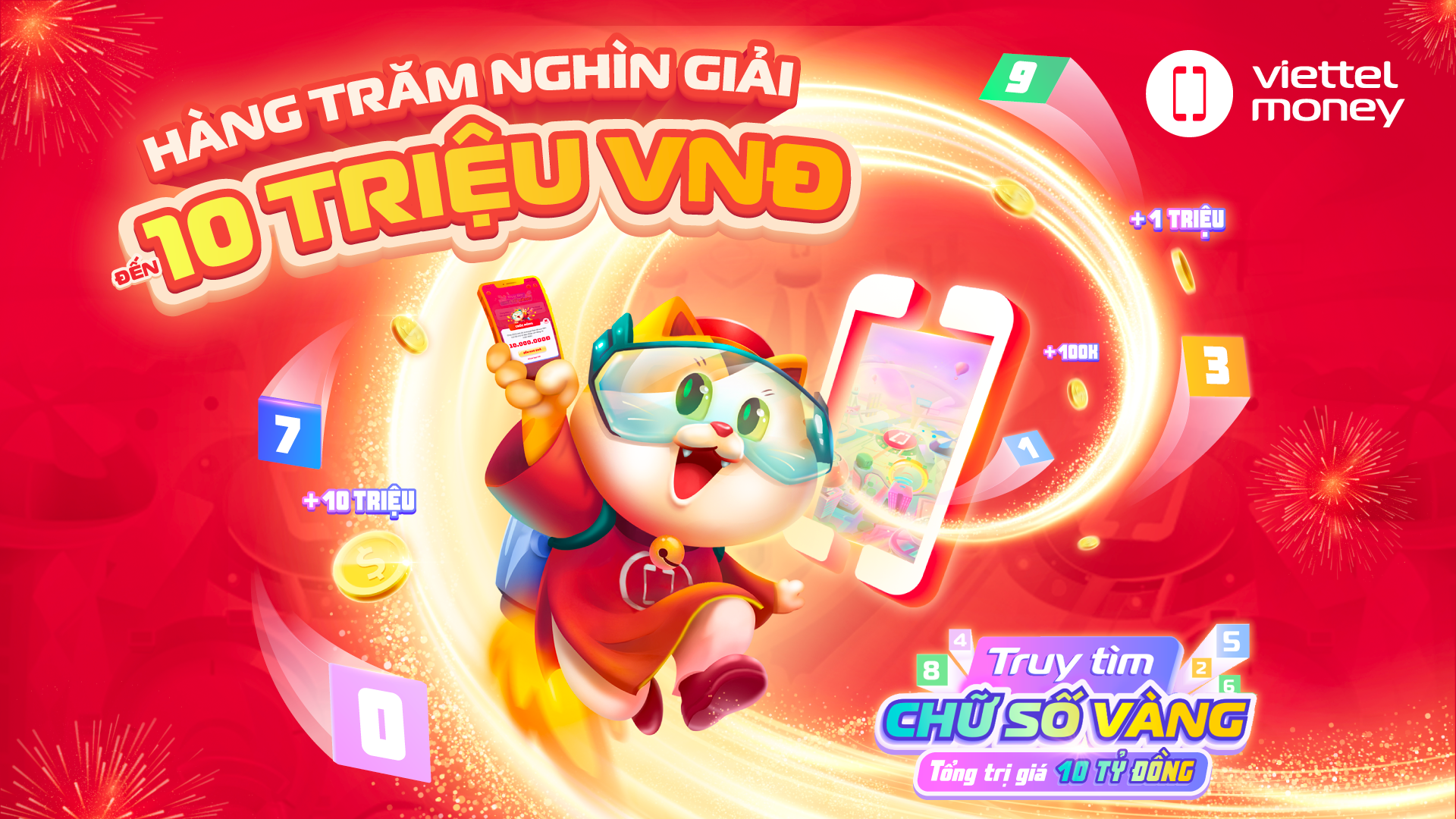 The program is part of a series of gratitude and rewards activities for customers on the occasion of the Lunar New Year with the theme "Enjoy Tet" of Viettel Money. As one of the first programs launched in the "Digital Kingdom" on the Viettel Money app, "Golden Digit Search" is deployed to spread the spirit of enjoyment and positivity for the new year with 1000 lucky digits. lucky to be awarded to customers on the occasion of the new year.
Accordingly, all Viettel Money customers participating in the promotion program "Finding gold numbers – Happy New Year" will perform tasks to collect digits from 0 to 9, when they match a series of phone numbers. Universal phone (corresponding to your registered Viettel Money phone number) will immediately receive rewards worth up to 10 million VND.
In particular, in the process of performing the task, lucky customers also have the opportunity to receive more Golden Digits corresponding to a prize of 1 million VND. When Viettel Money customers collect enough 1,000 Gold Digits, the Prosperity aura will be activated and unlock a reward of up to 1 billion VND from Viettel Money.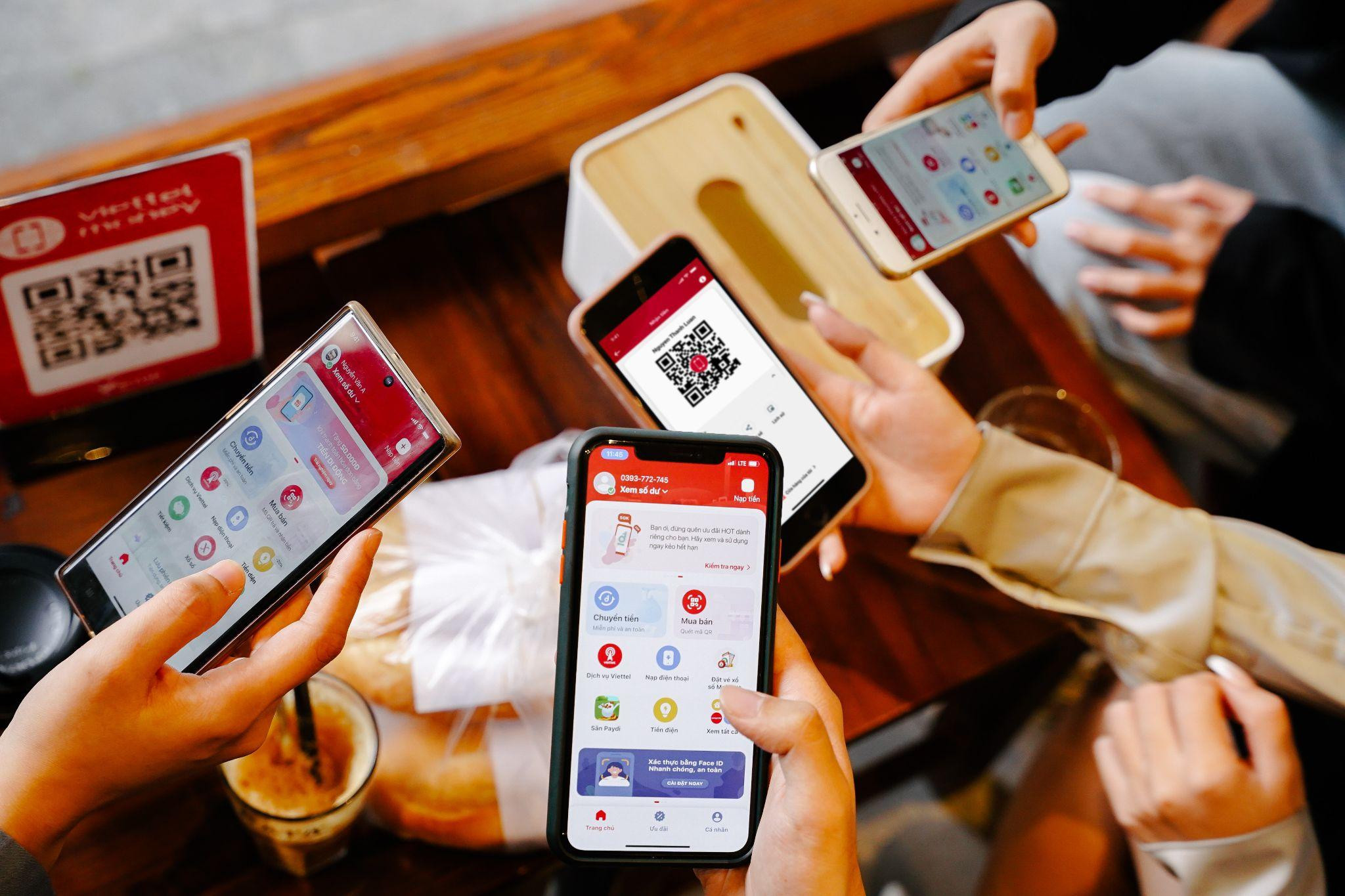 To receive 1 lucky digit, players access the program "Finding gold numbers – Happy New Year" (1 time/day), invite friends to join via SMS within Viettel network (3 times). /day), transfer money via Viettel Money with a limit of 5,000 VND (3 times/day), recharge the account (3 times/day), or register for automatic payment (1 time/day).
For customers who recharge their phones (3 times/day), pay bills for Electricity, Water, Internet/Television Viettel, Viettel landlines (3 times/day), or pay bills within Pre-pay post-purchase feature (1 time/day) will have a chance to get 2 lucky numbers.
Meanwhile, 3 lucky numbers will be accumulated after performing one of the following activities: paying insurance premiums on Viettel Money (10 times/day), successfully activating "Comprehensive health protection". " (1 time/day), open a savings number and transfer money from Viettel Money to Bao Viet/MB/Cake savings account (1 time/day), deposit money into Savenow number investment (from 5,000 VND, 1 time) /day), register for Postpaid Wallet (3 times/day), apply for an EasyVay loan (3 times/day).
In addition, customers can donate digits to friends and relatives to easily complete their phone number set (not applicable to Golden Digits). The bonus will be credited directly to the client's account within 72 hours of receiving the notification.
Viettel Money's representative shared: "Closing a year with many chaos and worries, Viettel Money wishes to bring you moments of enjoyment with many relaxing and entertaining activities. We want to spread the spirit. Positive and optimistic as well as sending faith in a peaceful and hopeful new year, conquering all difficulties and challenges through the game "Finding gold – Happy New Year"".
Program details: https://viettelmoney.vn/tettanhuong2023

Quynh Anh