Technology
Viettel mobile wave helps find the missing backpacker in the middle of Hai Van pass
As VietNamNet reported, on the morning of January 29, the Da Nang Police Department of Fire Prevention and Rescue, in collaboration with relevant units, successfully rescued the injured male tourist. fall into the abyss at Hai Van Pass.
Adventurer Bui Le Xuan Huy was found trapped under a cliff near the beach, in a state of multiple injuries. The victim was then given first aid, taken to the Han River wharf (Da Nang) by canoe and transferred to the hospital for treatment.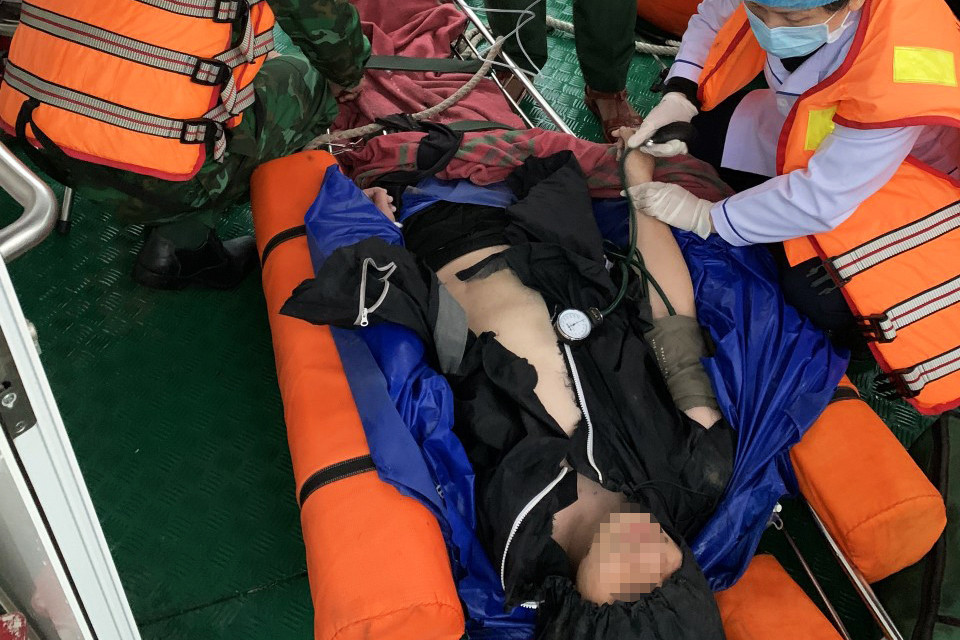 Sung Co Beach is isolated on Hai Van Pass, more than 30km from the center of Da Nang City. With rugged, unspoiled terrain, this is a place that backpackers often choose to conquer.
According to newly received information, the reason that the victim Bui Le Xuan Huy was found was because he had successfully captured the mobile signal.
Share with VietNamNetAccording to a representative of Viettel, the victim Bui Le Xuan Huy is a mobile user of this carrier.
On the evening of January 28, backpacker Bui Le Xuan Huy successfully caught a wave from an island BTS station of Viettel Network Corporation (Viettel Networks). The victim then made a series of calls, including calls to her personal phone number and the 114 Command Center of the Da Nang City Police.
According to a representative of Viettel, the case of backpacker Huy is considered very lucky. Huy's accident location is Sung Co beach, an isolated and very wild area, with a sparse population density and rugged terrain.
The deep pit and many cliffs of this location hinder the reception of telecommunications waves. Sung Co Beach is currently only covered by Viettel waves thanks to sea and island stations, which mainly serve the purposes of social security and national defense and security instead of economic benefits.
These are BTS stations located in remote, remote locations, anchoring people, helping fishermen going to the sea or living in sparse areas can still use telecommunications services.
The construction cost of sea island station can be 3-5 times higher than that of a normal station. The operation can cost tens of billions of dong per year, but only serve a few dozen regular active subscribers instead of thousands of subscribers like normal stations.
The biggest challenge is that these stations are mostly located in mountainous areas, with rugged terrain, transportation of materials and equipment as well as construction is extremely difficult, even in some places there is no electricity.
In the two years 2021 and 2022, the Ministry of Information and Communications has directed businesses to focus resources, prioritize the deployment of coverage in villages that already have electricity, including especially disadvantaged villages.
The latest data shows that 99.73% of villages across the country have mobile telecommunications waves. This rate is equivalent to 2,152 villages covered in the past 2 years.
According to the Ministry of Information and Communications, The whole country has 266 villages that are not covered yet Yes, because there is no electricity in some places, the population is sparse, and the terrain is difficult. The Ministry of Information and Communications has sent a document to the provinces and centrally-run cities on continuing to review and provide additional villages with low waves to direct businesses to deploy coverage.
In addition, the Ministry of Information and Communications will quickly disburse funds from the Public-Utility Telecommunication Fund to build telecommunications infrastructure, cover low-lying areas, develop fixed broadband networks to villages and hamlets according to each target's goals. the year and for the specified period.