Social
University admissions 2023 blooms with its own exams, worried about increasing exam pressure
Increase exams, increase enrollment targets
In the enrollment season in 2023, in Ho Chi Minh City, there are 3 units expected to hold a competency assessment exam, along with dozens of other training institutions registering to use the results of the competency assessment test to recruit. input generation.
This year, for the first time, Banking University of Ho Chi Minh City organized its own Competency Assessment exam to enroll students for 7 majors under the standard program. With the method of using this exam results, the school is expected to recruit 10-15% of the target for each of the above majors.
A representative of Banking University of Ho Chi Minh City said that the current high school graduation exam has the main purpose of considering graduation, not the main goal of helping universities choose capable learners. Fit.
Under such conditions, universities in general and Universities Bank Ho Chi Minh City in particular needs to actively have appropriate enrollment methods to select learners suitable to the field, goals and training methods of the school.
And at Ho Chi Minh City University of Education, after the success of the first organization in 2022, this year, this unit continues to take a specialized competency assessment exam to get the results of the entrance examination combined with the academic transcript. into pedagogical training.
Mr. Nguyen Ngoc Trung, Vice Rector of Ho Chi Minh City University of Education, said that from the results of the first organization, this year the school is expected to increase its admission quota by the method of admission examination combined with academic records. Scores of specialized aptitude tests, aiming to develop this exam to become the school's main admission method in the future.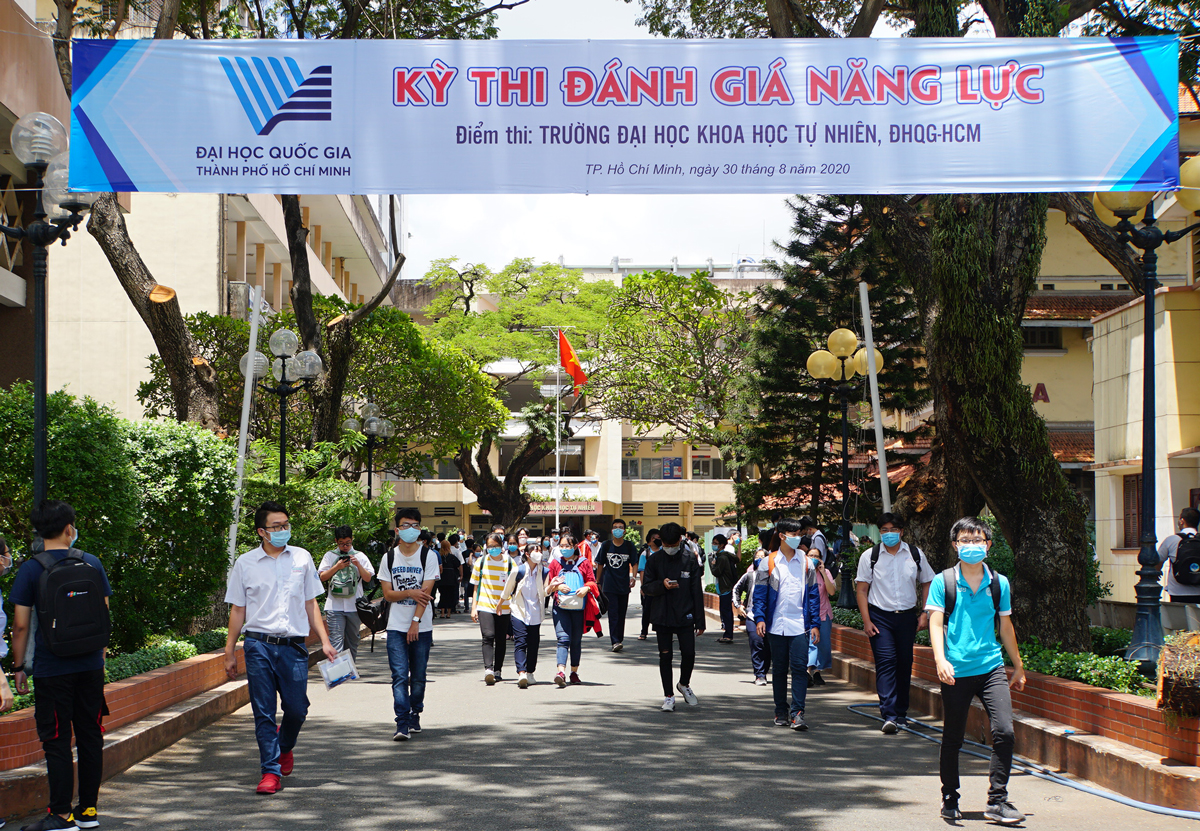 Deployed from 2018, the Competency Assessment exam of Vietnam National University, Ho Chi Minh City is one of the large-scale private exams, attracting many candidates to register for the exam, as well as many schools using the results. This exam is for admission.
In 2022, nearly 122,700 candidates have registered for this exam, an increase of 20 times compared to the first year of organization. In addition to the member units of Vietnam National University, Ho Chi Minh City, there are also 76 universities and colleges using the results from this exam to enroll students.
This year, Vietnam National University Ho Chi Minh City continues to organize the Competency Assessment exam with two rounds in March and May, in 21 provinces and cities and is expected to spend at least 45% of the total enrollment target of the universities. member units for recruitment by the method of using the results of this exam.
According to Dr. Nguyen Quoc Chinh, Director of the Center for Testing and Evaluation of Training Quality of Vietnam National University, Ho Chi Minh City, the test focuses on assessing candidates' basic competencies for university study such as language use. language, logical thinking, data processing, problem solving.
"The exam introduces a new approach to competency assessment, contributing to better orientation for students in learning and more effective training of important competencies for higher learning. Participating in the exam will help candidates have more chances of being admitted to the right industry or school," Chinh said.
Confused about exam pressure, problem-solving ability
The fact that there are many admission methods and many capacity-based exams are held for entrance examination, which will help candidates increase their selection options, helping training institutions to recruit students suitable for each industry. meet university requirements.
Facing this trend, many opinions are concerned that it will increase exam pressure for students.
The leader of a high school in Tan Phu district, Ho Chi Minh City stated that the university's own exams are optional, candidates can choose or not to increase their chances of being admitted.
However, candidates should consider to avoid having to rush into exam preparation, taking many exams, which negatively affects the learning process. At the same time, when schools race to organize their own exams, according to him, there may arise many issues that need attention such as: exam quality, candidates rushing into exam preparation, many candidates from far away without conditions. Contest lost opportunity…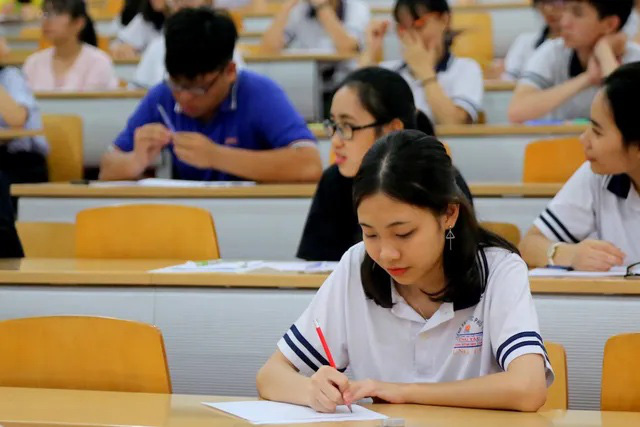 Dr. Le Viet Khuyen – Vice President of Association of Universities and Colleges Vietnam recognized, according to the Law amending and supplementing a number of articles of the Law on Higher Education, allowing schools to be autonomous and decide on their own enrollment methods.
However, Mr. Khuyen expressed concern that the organization of separate exams for university admission seems to be becoming a trend. Many schools organize more tests to assess ability, evaluate thinking, while there is still a high school graduation exam. Is this true in the spirit of reducing exam burden for learners?
"One of the advantages of the high school graduation exam is that candidates have the opportunity to be admitted to many different schools. If they fail this school, they can still use that result to gain admission to another school.
However, with separate exams, results are only recognized in a certain number of schools. Candidates who want to increase their chances of being admitted to many universities may have to take many aptitude and thinking tests, but at the same time they still have to study for the high school graduation exam," said Dr. Le Viet Khuyen. analysis.
In addition, experts on education This also points out, the organization of capacity assessment exams, thinking assessment is not an easy thing. To ensure a quality exam, accurately assessing learners' ability requires a team of experts who are very knowledgeable about measurement and assessment in exam questions. This can be difficult with many higher education institutions, especially specialized schools, which are not well developed in educational science.
Therefore, Mr. Khuyen said that the Ministry of Education and Training needs to further demonstrate its management role, organize professional councils to assess the capacity of schools that can organize the annual conference. separate exam. Any school that is determined to organize its own competency assessment and thinking assessment needs a project to prove that it is capable of organizing it.
You are reading the article
University admissions 2023 blooms with its own exams, worried about increasing exam pressure

at
Thuvienpc.com
– Source:
www.nguoiduatin.vn
– Read the original article
here