Three Power Supply Challenges – Last post: Electricity price policy to calculate correctly and completely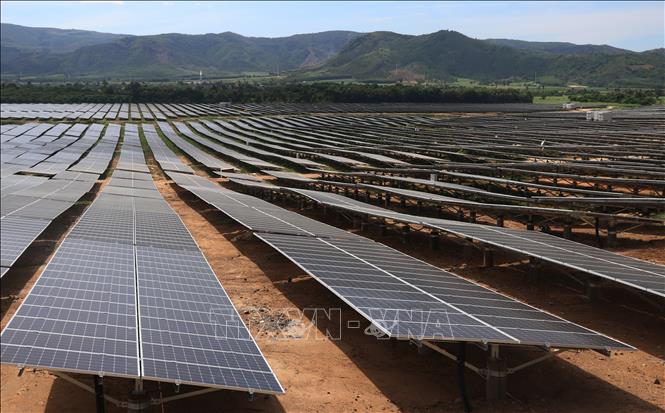 Currently, energy prices in general and electricity prices in particular do not really reflect the true market price, leading to a distorted supply-demand relationship.
"The challenge here is restructuring and adjusting the electricity retail price structure in order to increase electricity production costs and large investment capital. I think adjustments need to be made so that the Electricity of Vietnam (EVN) itself has sufficient financial capacity to pay investors but avoids too much impact on the economy and society Ha Dang Son, Director of the Center for Green Energy and Development said.
Since 2013, the Government has issued Decree 63/2013/QD-TTg which stipulates a road map, conditions and structure of the electricity industry to establish and develop different levels of the electricity market in Vietnam; stipulates that from 2015 to 2016 to carry out pilot competitive electric power wholesale markets, from 2017 to 2021 to carry out plenary competitive electric power wholesale markets, from 2021 to 2023 to carry out pilot competitive electric power retail markets, from 2023 to carry out power markets full competitiveness of electricity retail market. The Electricity Law enacted in 2004 also clearly regulates the competitive retail electricity market.
"This is the only way to overcome the bottlenecks and complexities of power shortages and big holes. All goods are market-based, but electricity prices are not market-based, so there are frequent price disputes between buyers and sellers. Input prices have continued to increase while output has only increased slightly after a few years, which is against market rules," commented Mr Dao Van Hung, former Chairman of EVN.
According to Mr Dao Van Hung, since the Electricity Law 19 years ago and Decree 63 of the TTCP until now exactly 10 years, the advisory body has not finished compiling regulations and implementation guidelines while more than 70 countries. There is an electricity market, there are countries that have formed a market electricity for nearly 100 years. The Philippines itself has a lower electricity index than Vietnam, which has had an electricity market for a long time.
"When there is an electricity market, it is easy to buy and sell. Any power plant that sells at high prices must close for the day. The price of electricity will fluctuate and gradually return to a reasonable price. Profitable investors will attract stronger investments, without worrying about power shortages," said the former Chairman of EVN.
After the end of the period for enjoying the FIT preferential pricing mechanism for wind and solar projects, there are 85 renewable energy projects with a total capacity of more than 4,676 MW which cannot be operated commercially as scheduled. new pricing mechanism.
To prepare a price bracket for electricity for renewable energy transition projects, on October 3, 2022, the Ministry of Industry and Trade issued Circular No. 15/2022/TT-BCT which regulates the procedure for determining the electricity generation price bracket. Based on this, EVN has prepared and submitted to the Ministry of Industry and Trade the results of calculating the price bracket price of electricity generation.
From these results, the Ministry of Industry and Trade issued Decree no. 21/QD-BCT of January 7, 2023 regarding transitional solar and wind power price brackets as a basis for EVN and investors to reach a preliminary agreement. price to operate the factory, avoiding the waste of resources. However, according to Decree No. 21 has not yet received an agreement from investors and until now negotiations on the purchase price of electricity for this type of renewable energy are still difficult.
According to Mr. Ha Dang Son, Director of the Center for Green Energy and Development, the challenge here is not only for investors but also for EVNs. Through past discussions, there should have been many guidelines for negotiations, but so far they seem to be not specific, giving rise to different understandings, or unclear instructions causing difficulties in the process of negotiating the purchase of electricity. between EVN and investors.
There is no official purchase price for electricity from the authorities, while the purchase price for electricity is temporarily considered insufficient to help businesses cover operational costs and loan interest. To solve this problem, and at the same time to immediately use the renewable energy sources that have been built and qualified for power generation, following the directives of the Prime Minister and the Ministry of Industry and Commerce, EVN focused on negotiating with wind investors, transitional solar power, eliminating obstacles in the negotiation process, agreeing on a temporary price, reporting to the Ministry of Industry and Trade for approval so that the completed project can be put into operation immediately. Possible.
Sharing with VNA journalists, the Director of the Center for Energy and Green Development said that recently, the Ministry of Industry and Trade has issued a guidance document to guide and adjust regarding the calculation and negotiation of electricity prices and regulations. electricity project. All matters of review, adjustment of circulars and decisions for this transitional power plant project are fully within the competence of the Ministry of Industry and Trade. In the long term, it should be clear that different forms of renewable energy will have different mechanisms of application.
Returning to the story of the power industry, it can be seen that although the issuance of Power Master Plan VIII has fulfilled the requirements to outline the future of Vietnam's power system in the near future, the development of plans and solutions is still required. to develop power systems, specific and practical declarations can actualize the goals set; where the objective is to ensure sufficient supply of electricity for production and daily life, to meet the needs of socio-economic development. Therefore, as soon as Plan VIII is announced, what investors are waiting for now is that the authorities need to develop specific implementation plans, mechanisms and solutions for the project to be implemented, develop into effective construction and operation.
According to Mr. Ha Dang Son, going forward in the implementation of Power Planning VIII there must be a synchronous plan, this is not only the responsibility of the Ministry of Industry and Trade but also the responsibility of many other ministries and institutions. branches in the story build the entire value chain from production, installation, maintenance, maintenance… as well as technology exports, electricity exports like Power Plan VIII.
In line with the development of the electricity system, it is estimated that in the near future, saving electricity must remain a permanent awareness of the whole community. Setting the load using electricity; limit the attractiveness of investment in the electricity consumption industry, take advantage of Vietnam's cheap electricity; Economical and efficient use of energy must be exerted strongly in the future, especially in this year's hot season.
Look at the many surrounding countries such as India, Bangladesh, and even China, which are also facing rotating power outages. The current problem is that the government and functional ministries need to immediately find solutions as well as long-term radical solutions to "save" electricity. If it is postponed and not drastic, in the next two years, price shocks cannot be predicted, not only in economic development, but also related to society.
You are reading the article
Three Power Supply Challenges – Last post: Electricity price policy to calculate correctly and completely
at thuvienpc.com – Source: baotintuc.vn