World
The White House does not know the origin of the object that the US plane shot down in Alaska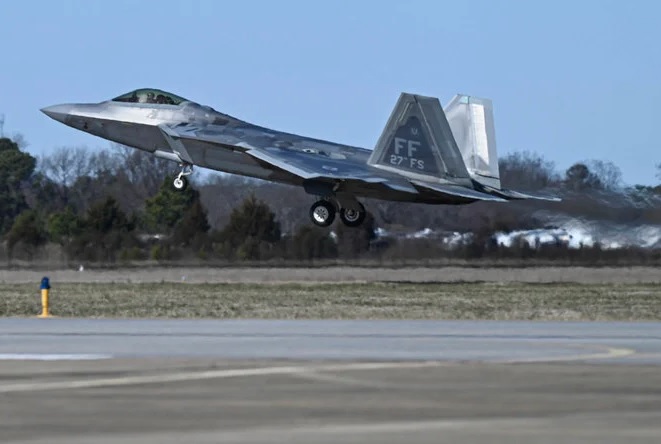 According to Reuters news agency, Brigadier General Patrick Ryder, a Pentagon spokesman, said the Sidewinder missile shot down the object. It is about the size of a small car.
"We don't know who owns this object," said White House spokesman John Kirby. He added that it was not clear where the object began to fly. Earlier, the White House announced that President Joe Biden had ordered the object to be shot down.
The Pentagon and White House declined to provide details about the object that was shot down in Alaska, saying only that it was much smaller than a Chinese hot air balloon.
Nor did US officials speculate on what the object might be, even after a day of observations. This has raised the question of what kind of object is this that is so difficult for experienced US pilots and intelligence officials to identify.
The Pentagon said the object was first detected by ground-based radar on February 5. F-35s were later dispatched to investigate. This object is flying at an altitude of about 12,190 meters in a northeast direction, endangering civil air traffic.
The object was shot down off the northeast coast of Alaska in frozen US waters near the Canadian border. Officials said it would be much easier to retrieve the object's debris from the ice than it is to retrieve the Chinese balloon because the pieces were already submerged in the ocean when the balloon was shot down.
Ryder said the US pilots flew next to the object and then shot it down when it was determined that there were no people on it. He added that the object was not capable of navigation and did not look like an aircraft. Ryder and other US officials did not say whether it could simply be a weather balloon or another type of balloon.
The F-22 shot down the object at 1:45 p.m. Eastern Standard Time (EST).
Asked why Biden's permission was needed, Ryder acknowledged that the US military commander overseeing North American airspace has the authority to shoot down objects that pose a military or human risk. American people.
"In this particular case, we determined that this posed a threat to air traffic," Mr Ryder said.
The Federal Aviation Administration (FAA) said it has closed some airspace over northern Alaska to support US Department of Defense operations.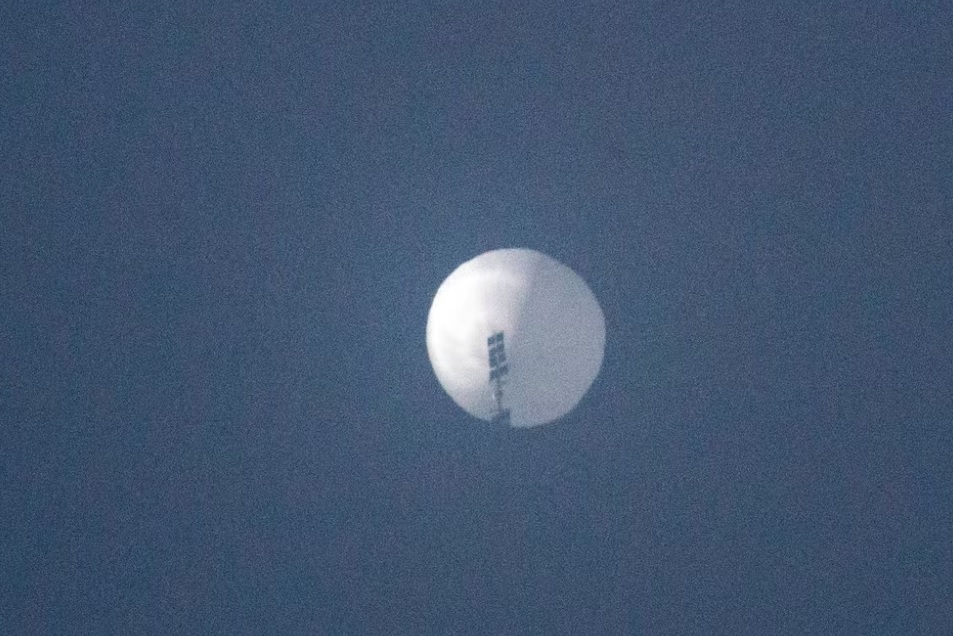 Earlier, on February 4, another US F-22 fighter jet shot down a Chinese hot air balloon off the coast of South Carolina after it made a week-long journey over the US. and parts of Canada. The Chinese government has said that it is a civilian research balloon, not a spy balloon as the US says.
Some lawmakers criticized President Biden for not shooting down the Chinese hot air balloon sooner. The US military has recommended waiting until it flies over the ocean for fear of injuring civilians when debris falls.
Since China's high-altitude surveillance balloon was shot down, US officials have searched the ocean to recover debris from electronic equipment.
Video of Chinese hot air balloon flying over the US (Source: Independent):
Mr. Ryder told reporters that most of the balloon's debris had been recovered or located.
After the object in Alaska was shot down, some lawmakers praised President Biden. Sen. Mark Warner, chairman of the Senate Intelligence Committee, said: "It's been a pleasure to see the President act quickly on this new intrusion into our airspace."
During a Senate hearing on February 9, lawmakers criticized the Pentagon for not shooting down the Chinese hot air balloon sooner, underscoring lingering concern in Congress about loopholes in the US government. ability to defend US airspace.
In response to the US shooting of a hot air balloon, on February 5, China's Foreign Ministry issued a statement expressing "deep dissatisfaction and opposition to the US use of force to attack civilian hot air balloons". The statement stressed that this move of the US was "excessive action and a serious violation of international practice".
You are reading the article
The White House does not know the origin of the object that the US plane shot down in Alaska

at
Thuvienpc.com
– Source:
Baotintuc.vn
– Read the original article
here