Blockchain
The price of Argentina's Fan token is shocked because Messi lost to Saudi Arabia
As VietNamNet has reported, since the 2022 World Cup started in Qatar, the number of searches and transactions related to VND token fan of the participating teams has increased dramatically.
Fan token is the cryptocurrency of a community of fans of a team, artist, etc. When owning fan token, fans can use it to exchange for items, attend meetings. remove idols or even have the right to contribute in important decisions of an organization.
Fan tokens of strong teams such as Brazil, Argentina, Portugal and Spain are being sought after, even before the 2022 World Cup officially opens. Because it is bought by fans, the price of fan tokens is also affected and directly affected by the results of the matches that the team participates in.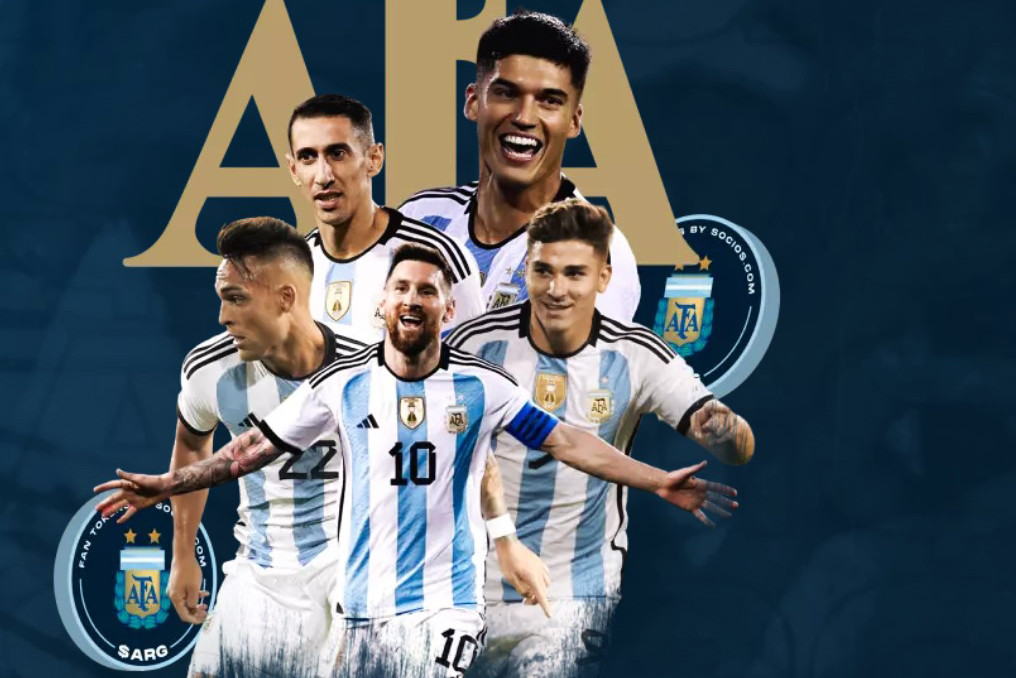 After the match between the Argentina team and Saudi Arabia (Saudi Arabia), the price of the Argentine Football Association Fan Token (codename ARG) – the fan token of the Argentina team has dropped.
Accordingly, from the price of 7.5 USD on the morning of November 22, the price of ARG token has decreased by 30%, to only 5.3 USD. The cause of this situation is because Messi and his teammates ended up losing to Saudi Arabia with a score of 1 – 2. This is a result that surprised many people because Argentina is one of the candidates for the championship. World Cup.
The result of the match had an impact on the psyche of this team's fans. Almost immediately, the price of Argentina's fan token plummeted. At one point, the ARG token dropped to only $4.9, losing up to 35% of its value in just a few hours.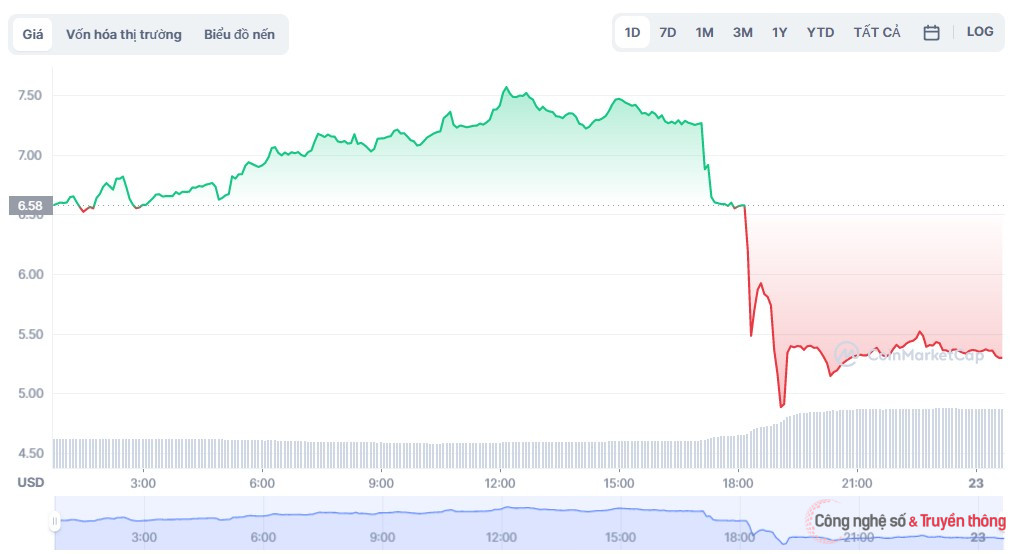 ARG is the official fan token of the Argentine Football Association. ARG token fan holders will have the right to vote on decisions made by this organization.
Argentinian token fan holders have a number of privileges such as being a VIP of the Antonio Vespucio Liberti Stadium (Argentina's home ground). Depending on the amount of tokens they hold, they may be given priority to buy signed items or meet and greet players.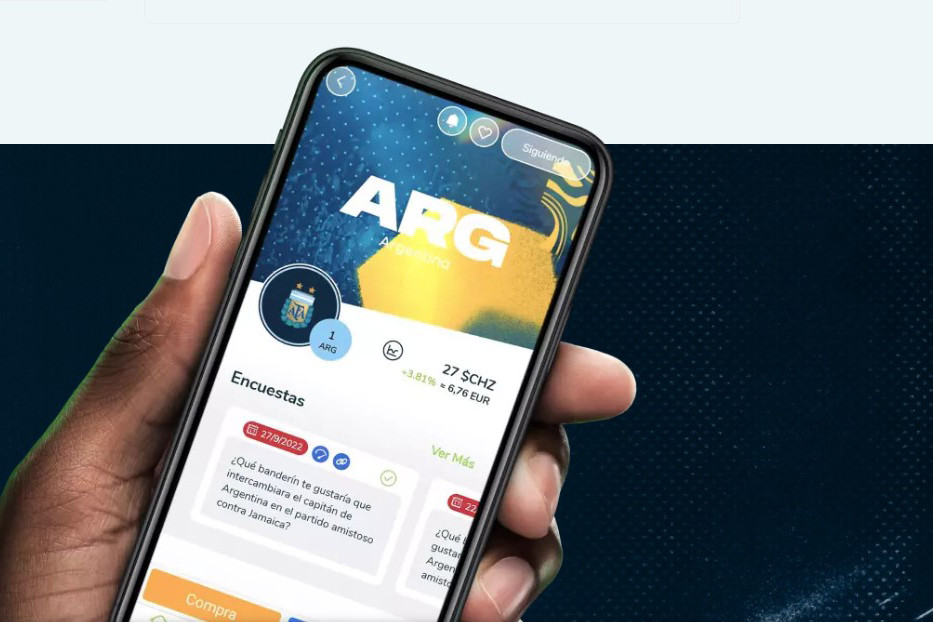 The Argentine Football Association Fan Token has a total market capitalization of approximately $19 million. However, in the past 24 hours, the total amount of buying and selling transactions of this fan token amounted to 29.5 million USD, one and a half times the total market capitalization. This shows that the majority of Argentinian token fan holders made a buying or selling move today.
With the matches of the 2022 World Cup finals in Qatar going to last until the end of December, it is likely that the fan token price of the participating teams will continue to fluctuate strongly in the coming days.
Football fans need to consider carefully before buying these types of fan tokens. In the event that the host team has a bad performance, the price of fan tokens will definitely be affected, and may even lose liquidity.
Trong Dat