Explore
The most worth buying two-door refrigerator models for Tet season
Double-wing refrigerator is a traditional refrigerator line, used by many families. The line of cabinets with two doors with two separate compartments, including one freezer and one cooler will be suitable for families who do not have many needs and budgets.
Two-door refrigerators have two types, the upper freezer compartment and the lower freezer compartment. With accessible prices, these models are often more popular than the more expensive Side by Side refrigerators.
If the family has 2-3 members, choose a 2-door refrigerator with advanced and modern technology. Lower freezer refrigerators have a similar design to the top freezer but the freezer compartment is designed below. The structure of this cabinet line is that there is a compressor located below near the freezer chamber along with dual cooling technology, which helps the cold air to be maintained separately in two compartments.
Manufacturers have recently improved the design, integrated many new features and technologies into this product segment to serve the increasing needs of consumers. Here are 3 models of two-door refrigerators with lower freezer compartments for your reference.
Samsung RB30N4190BU
Samsung's Inverter 2-wing refrigerator series has a simple design, luxurious black mirror surface with square corners.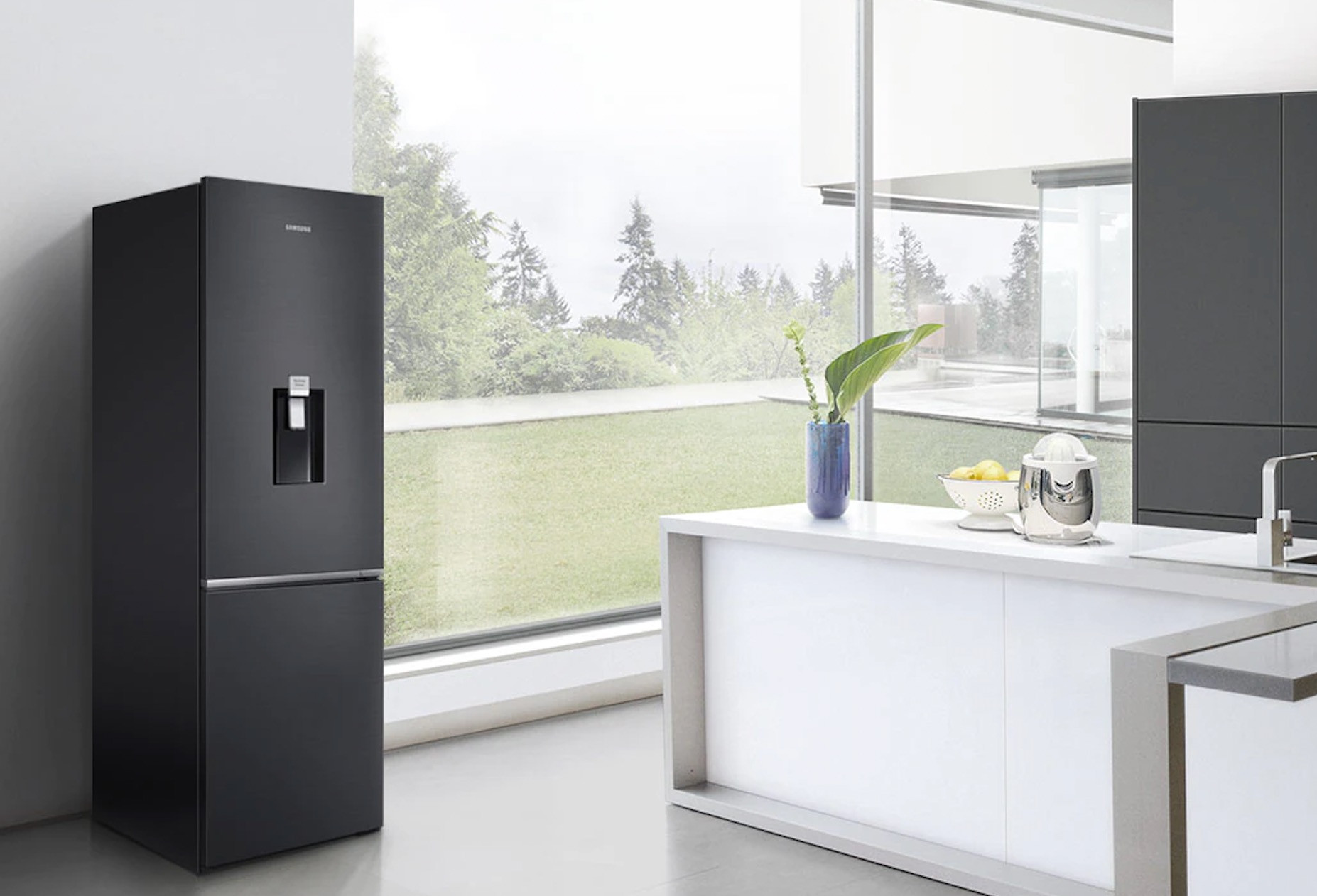 The handle is neatly hidden, creating a uniform surface and the user can get cold water right outside. The model has a capacity of 307L, the bottom freezer design, with a handy automatic ice making function. The product is priced at 10.8 million VND.
Toshiba GR-RB410WE-PMV
Toshiba GR-RB410WE-PMV has a cabinet capacity of 325L with a traditional, square design.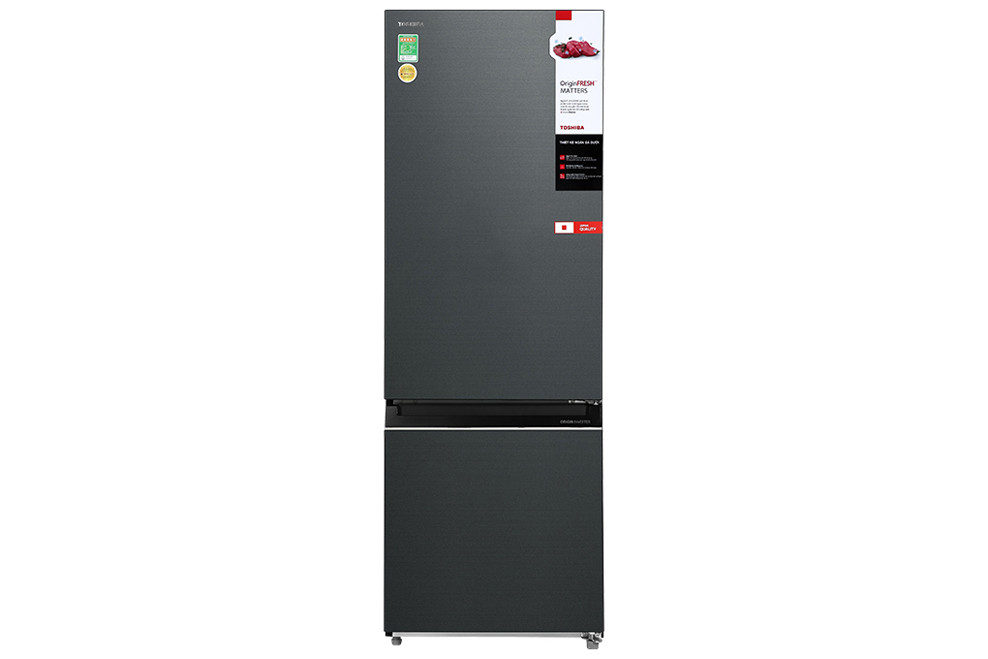 The refrigerator model is equipped with a soft freezer compartment to preserve food. Origin Inverter technology works based on the synchronous operation of the compressor and inverter fan to save maximum power.
Multi-directional cold airflow technology also delivers cold air to every position and compartment for uniform cooling.
Toshiba GR-RB410WE-PMV also has a Mega Ice portable ice box with 4 times larger size, helping ice melt longer and save time in ice storage.
Panasonic NR-BV361WGKV
This is a product in the line of 2-door refrigerators with freezer compartments under BV/BC that Panasonic has just launched on the market. The cabinet model has a capacity of 325L, has a design of 2 freezer doors with blue glass, luxurious black steel, silver handle accents.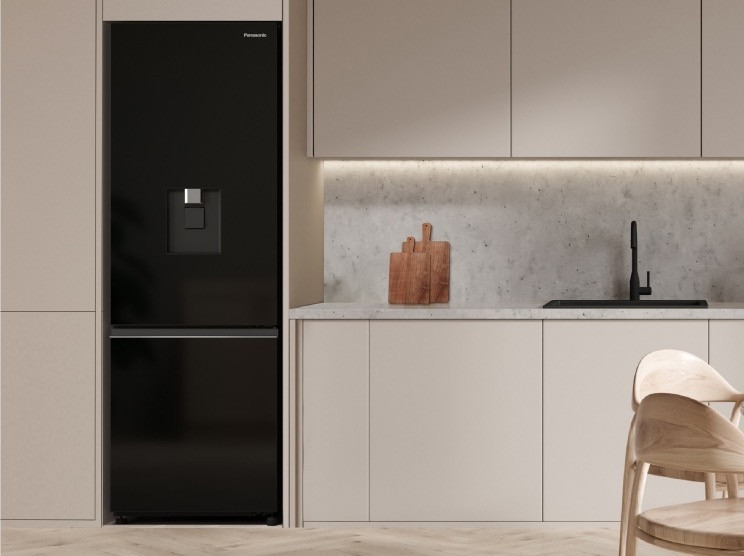 In the popular price segment, but Panasonic has introduced many new technologies into the new cabinet line. Notably, the Prime Fresh soft-freezer compartment with a fairly large capacity to store food, nanoe X technology helps to kill bacteria and reduce pesticide residues.
In addition, the product also has the function of automatic ice making to clean bacteria, convenient to take outside antibacterial water, no need to open the cabinet door, avoid cold air release, save electricity, safe for children. Combined with a carbon filter with the function of filtering dirt and deodorizing to help maintain water purity.
With a selling price of VND 18.59 million, the NR-BV361WGKV has a mid-range price in the BV/BC two-wing refrigerator line that Panasonic has just introduced to the market.