Game
The 'miserable' second quarter of the game giants
The game market is gloomy
The game "giants" all saw revenue declines in the second quarter. For the three months ending in June, Microsoft, Sony, and Nintendo posted disappointing results in the gaming segment. It reflects the fact that users are tightening their spending on unnecessary things, including video games. According to market research firm NPD, Americans spent $12.4 billion on games during the same period, down 13% from a year ago.
There are many reasons for the decline. One of them is that the Covid-19 blockade orders are eased, so people prioritize outdoor activities over sitting at home playing games. Hiroki Totoki, Chief Financial Officer of Sony, mentioned this during last month's earnings call. Another reason is that the semiconductor crisis remains unresolved.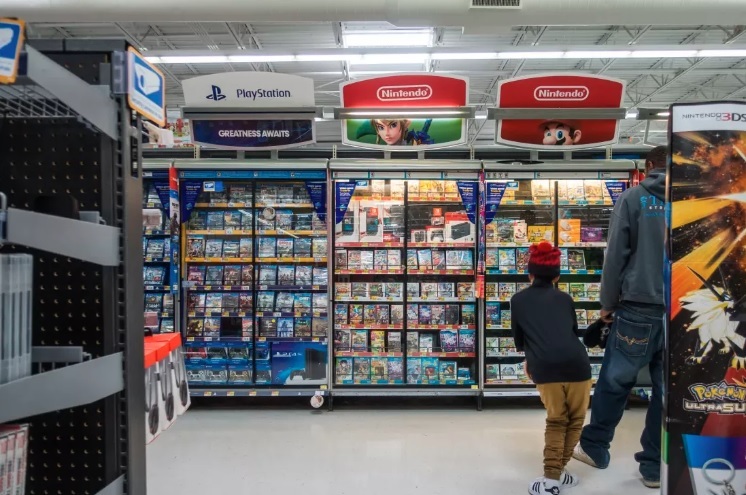 The global game market is expected to decline in 2022. (Photo: Techspot)
Sony's games division fell 2% in revenue in the second quarter, while operating profit fell by nearly 37%. The company also gave a bleak outlook as it lowered its full-year profit forecast by 16%. PlayStation users' total gaming time dropped 15%, much worse than forecast.
Games used to be one of the big beneficiaries of Covid-19. The revenue of the gaming business increased sharply as more people stayed at home. However, when users' spending habits shifted in the post-Covid era and inflation hit a record, the industry was not spared the impact.
At Microsoft, overall game revenue fell 7% compared to the second quarter of 2021. Xbox console sales fell 11%, while services and game content fell 6%. According to Amy Hood, Microsoft's CFO, the drop is due to fewer hours of play and lower content monetization. Activision Blizzard, the game company acquired by Microsoft, recorded a 70% drop in net profit and a 29% drop in revenue.
Still, Michael Pachter, managing director at Wedbush Securities, said the disappointing numbers were largely due to comparisons with "outperform performance" a year ago. In other words, they can't keep up with the crazy numbers hit 2021.
Electronics Art was the only name in the opposite direction when it recorded a 14% increase in revenue and a 50% increase in profit.
Can't recover
Nintendo said operating profit fell 15%. The company behind the popular Super Mario game blames the global semiconductor crisis, making it unable to produce and sell as many Switch consoles as it should. The Japanese game studio sold 3.43 million Switches in the second quarter, down 23% from a year ago, while game sales fell 8.6% to 41.4 million units.
Sony sold 2.4 million PlayStation 5 (PS5) consoles, slightly more than in the same period in 2021. The company hopes the easing lockdown measures in Shanghai and the year-end shopping season will help. reached its goal of selling 18 million PS5s this year.
According to expert Pachter, slow hardware implementation is one of the biggest reasons for the decline. Buyers of new devices tend to buy a lot of software, while PlayStation and Switch supplies are quite tight.
The remote working trend has also delayed new titles, limiting the games people want to buy. For example, Microsoft delayed the release of Stafield game to early 2023.
The game market still has many difficulties ahead. The price of commodities, from gasoline to food, skyrocketed along with the fear of hovering inflation that made all industries, not just games, fall into difficulties. The global games and services market is projected to shrink 1.2% to $188 billion in 2022, the first annual decline in more than a decade, according to data from analytics firm Ampere.
"A choking cost of living means increased pressure on family budgets," Piers Harding-Rolls, research director at Ampere, told CNBC. Expensive items like gaming consoles tend to be hit the most. However, limited supply and strong demand, especially for high-end gaming consoles, significantly limit the impact at the moment.
Du Lam (According to CNBC)
Casual and Hyper Casual will always help game production and publishing companies survive, but if you want to become a game powerhouse in the long run, you need to make Platform or Metaverse games.