News
Technology
The 'melt in the palm' metal is actively being chased by the rest of the world, China is quietly happy to hold up to 95% of output
The 'melt in the palm' metal is actively being chased by the rest of the world, China is quietly happy to hold up to 95% of output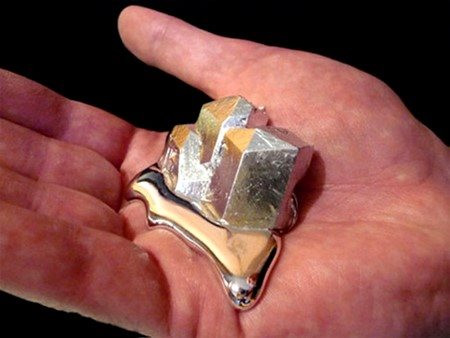 China's push to control gallium exports has pushed prices of the metal to a 10-month high on international markets as suppliers await official approval for overseas shipments.
Chinese metal producers need to be licensed to be able to ship overseas under the rules that took effect on August 1. While some exporters have applied for approval, they say the process could take several weeks.
That left the global gallium market facing supply shortages that continued into August. According to Fastmarkets data, gallium prices in Rotterdam have increased by more than 50% since China announced restrictions in early July. Meanwhile, in China, local prices for refined and ultra-refined gallium fell as producers faced export restrictions.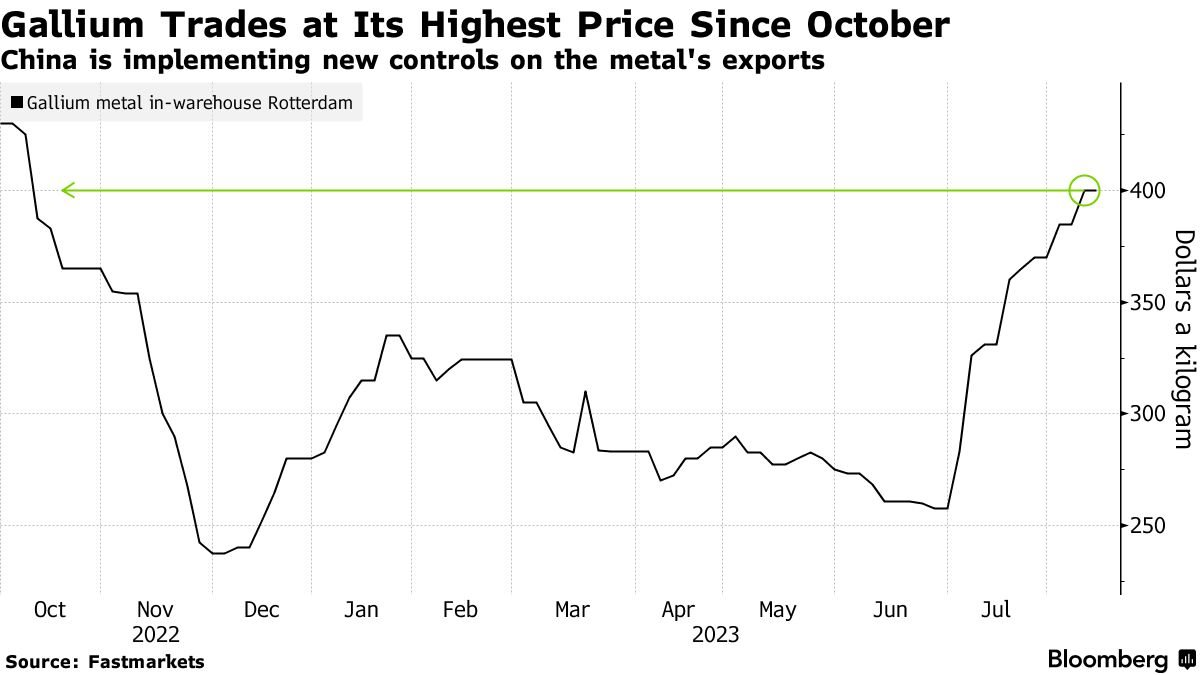 China announced restrictions on gallium and germanium last month. According to EU data, China refines about 95% of the world's gallium.
Fastmarkets data showed gallium prices were quoted at $400/kg on August 9, the highest level since mid-October last year.
Mr. Dan Manaig, Global Strategy and Sales Manager for China Refinery Wuhan Tuocai Technology Co. said Wuhan Tuocai's exports of gallium and germanium had been halted, and he expected the entire approval process for new shipments to take six to eight weeks. In addition, the license will be valid for a maximum of 6 months.
The restrictive measures are seen as a way for China to exercise its dominance over the metal in response to US and European efforts to stymie China's semiconductor industry. Western governments are trying to reduce dependence on the Asian giant for many important minerals.
According to estimates from the Shanghai Metals Market, China exported about 80-90 tons of metallic gallium and 50 tons of gallium oxide last year, compared with domestic production of around 700 tons of gallium metal.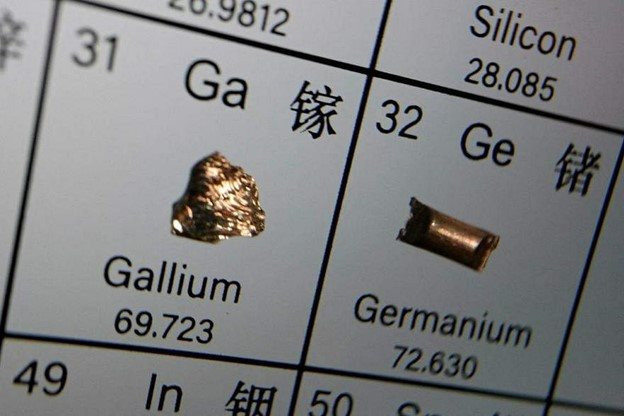 Gallium is a metal that makes up only 0.0019% of the earth's crust, has the attractive physical property to melt at 29 Hi C should be completely liquid in human hands. Gallium Nitrite (GaN) compounds are semiconductors, that is, substances that can conduct or isolate depending on conditions.
Gallium Nitrite is an essential ingredient for electric vehicles. This compound is used to convert the alternating current used by the electric motor and the direct current supplied by the battery, or used to adjust the voltage difference – from 240 volts at level 2 charging, for example up to 400 or 800 volts for the battery, or 12 volts down for light bulbs, seat heaters…
Compared to the very commonly used silicon semiconductor, Gallium Nitrite has been researched to show that it can operate 20 times faster, has the ability to conduct 3 times more current, and shortens the charging time 3 times, and is only half the size and weight. Due to this property, Gallium Nitrite is the target of many manufacturers' research, which is considered as the future of electric vehicles.
Reference: Bloomberg
You are reading the article
The 'melt in the palm' metal is actively being chased by the rest of the world, China is quietly happy to hold up to 95% of output
at thuvienpc.com – Source: genk.vn – Read the original article here