The IMF calls for vigilance after the turmoil in the banking industry
Speaking at a forum in Beijing (China) on March 26, IMF Managing Director Georgieva said she predicts 2023 "will be a challenging year", with global growth slowing to below 3.0% due to the Russia-Ukraine conflict, currency tightening and "scars" "from COVID-19 pandemicaccording to AFP.
Ms Georgieva assessed "a particularly high degree of uncertainty", and the outlook for the global economy is likely to remain weak over the medium term. "It is clear that the risks to financial stability have increased," underlined Ms Georgieva.
"At a time of higher debt levels, the rapid transition from a period of prolonged low interest rates to much higher interest rates, which is necessary to combat inflation, will inevitably create stress and risk, as developments show developments in the banking sector in several advanced economies," Georgieva said.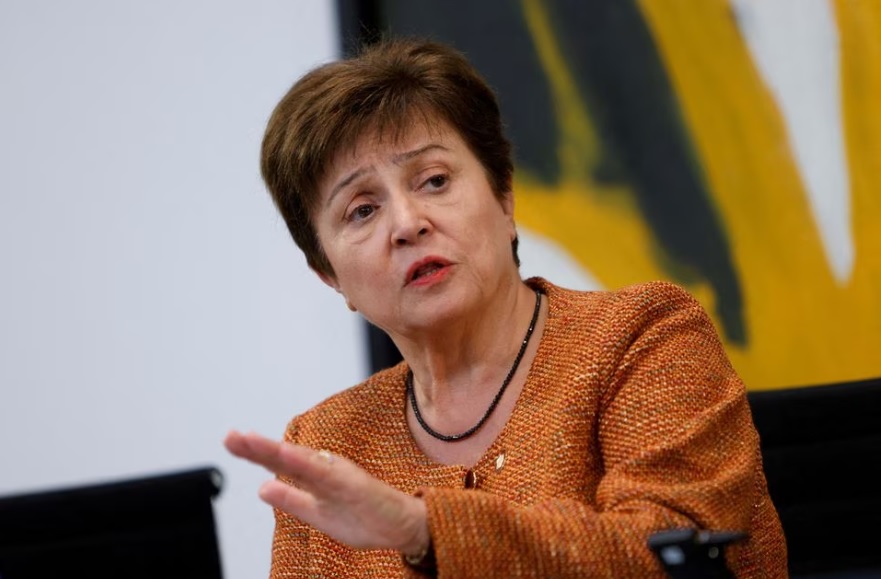 Georgieva issued the above warning and appeal after the financial sector was rocked by the collapse of Silicon Valley Bank in the US and the acquisition of Credit Suisse by UBS in Switzerland, raised fears of contagion.
Bank shares fell on Monday as concerns about the health of the financial sector resurfaced, and German Chancellor Olaf Scholz was forced to offer assurances on Deutsche Bank after the bank's meeting. This protracted difficulty became the focus of the investor concerns.
Ms Georgieva said that policymakers have acted decisively to address risks to financial stability. "These actions have eased the stress in the market to some degree, but uncertainty is high, so vigilance is warranted."
However, Ms. Georgieva noted that China's recovery is a bright spot for the global economy. The IMF expects China's economy to grow 5.2% this year, helped by a recovery in private consumption as the country reopens from the pandemic.