On March 9, the Hanoi People's Court reopened the trial of defendant Nguyen Thi Ha Thanh (born in 1984, residing in Hai Ba Trung district, Hanoi) and 25 other defendants in a fraud case, appropriating more than 430 billion VND of the National Joint Stock Commercial Bank (NCB), Bank Vietnam Public Joint Stock Commercial Bank (PVcomBank) and Viet A Commercial Joint Stock Bank (VietABank).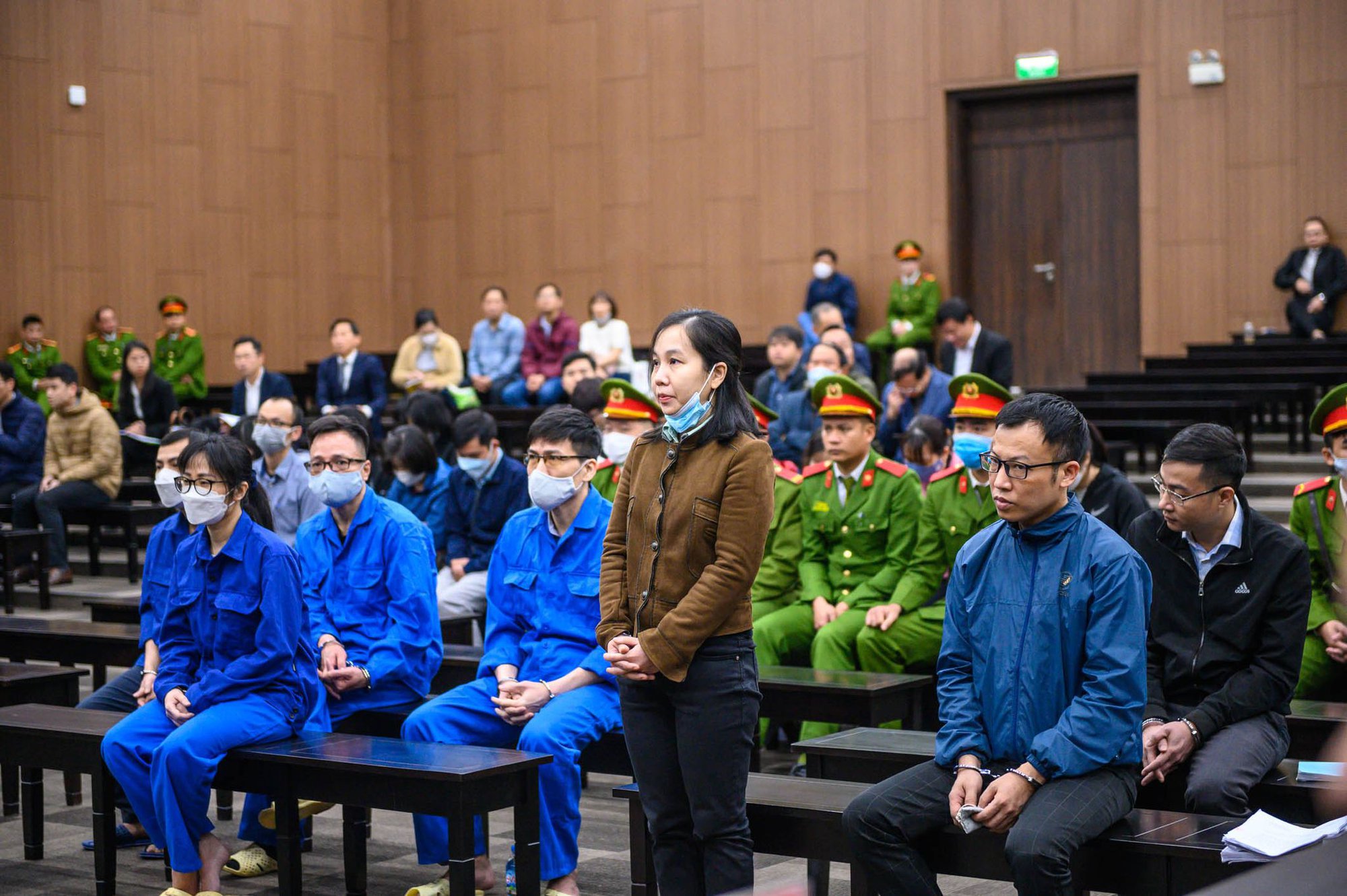 Defendant Nguyen Thi Ha Thanh (standing) presented at the pre-trial procedure
Among these defendants, Nguyen Thi Ha Thanh was put on trial for fraud to appropriate property; 17 people who are former officers of NCB, PVcomBank and VietABank were prosecuted for fraud to appropriate property and for violating regulations on banking activities and other banking-related activities.
According to the indictment, around 2016-2018, Thanh's business suffered a loss, so he borrowed money at high interest rates from many people many times, paying for the former. At first, Thanh gained trust with both lenders and bank staff when repaying loans on time. Thanh also led many people to the bank to deposit money in large quantities, so they were considered "VIP customers".
From June to November 2018, Thanh became insolvent and repeatedly committed frauds to appropriate VND 433 billion from NCB, PVcomBank, VietABank and many individuals. In this case, the largest number of frauds with the largest amount occurred at VietABank with 21 cases.
At VietABank, the People's Procuracy determined that from June 2018 to November 2018, Ha Thanh colluded with some bank officials and forged signatures of co-owners on the loan application letter cum credit contract or Thereby, the defendant appropriated nearly 274 billion VND from VietABank and 63 billion VND from some individuals.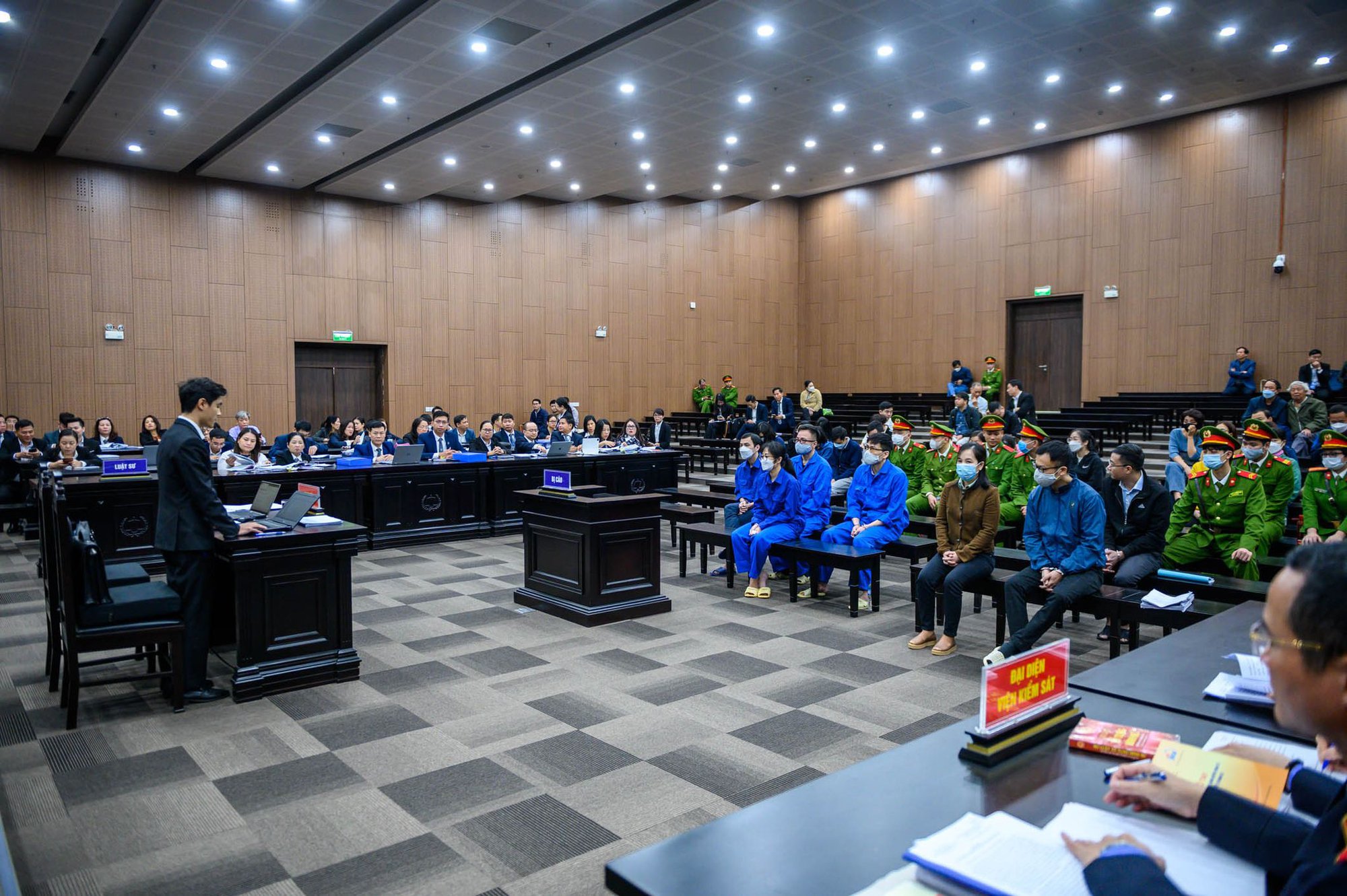 At NCB, in mid-2018, Thanh borrowed tens of billions of dong from Mr. Dang Nghia Toan (deposit customer) by asking Mr. Toan to deposit his savings and then giving the book to the defendant to keep. After that, Thanh colluded with accomplices, taking advantage of the irresponsibility of the bank staff, the journalist's signature, and Mr. Toan's wife's signature to pledge the savings book to borrow VND 47.5 billion from NCB.
At PVcomBank, Nguyen Thi Ha Thanh asked Toan and his wife to save 52 billion dong. After that, Thanh and his accomplices forged signatures and fake fingerprints of Toan and his wife in the contract of pledging a passbook to borrow money. Thereby appropriating this bank 49.4 billion.
During the investigation, Thanh claimed that he used these loans to pay interest on external loans, pay off other loans at the bank, and buy shares or personal expenses.
Regarding civil matters, VietABank asked the court to determine the grounds for confiscating the money and remedying the damage. PVcomBank proposed to force Thanh and his accomplices to pay the co-owner. As for NCB, there is no claim for compensation.