Telling changes to the design of Dynamic Island on the iPhone 15
According gizchina, the fact that Dynamic Island is being implemented in all models of the iPhone 15 series is considered a welcome change to replace the previous notch. However, the latest report suggests that dynamic island in the iPhone 15 Series it will not be an exact copy of the iPhone 14 Pro or 14 Pro Max.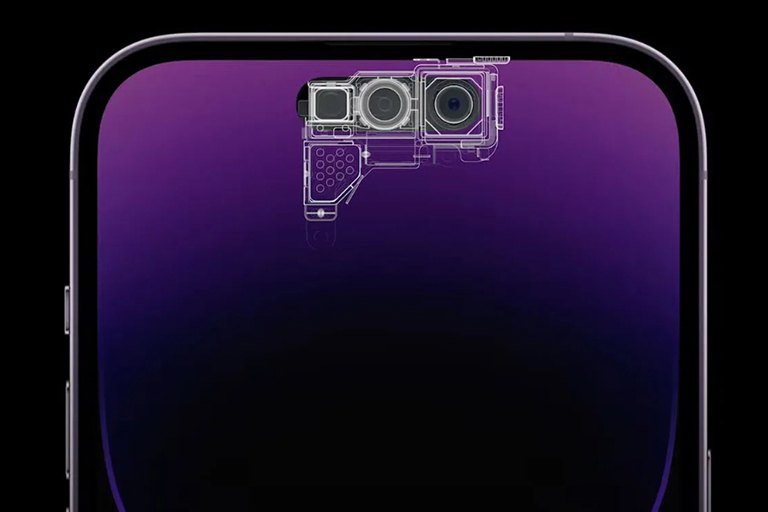 This is stated in the latest tweet by research expert Ming-chi Kuo when he said that Apple will improve the Dynamic Island feature on the iPhone 15 series. This tweet has many fans wondering if this change will affect the Dynamic Island feature and size .
In response to this question, Mr. Kuo told Dynamic Island in iPhone 15 series It will integrate a new proximity sensor. Currently, the iPhone 14 Pro and 14 Pro Max have a proximity sensor under the screen and placed just below the Dynamic Island that helps the phone detect if the user has placed it near the ear. After the sensor detects the user's skin, it turns off the screen for the user to receive the call.
But with the iPhone 15 series, the proximity sensor will be located on the Dynamic Island. However, Mr. Kuo said that this will not change the size of Dynamic Island.
In addition, Mr. Kuo noted that the iPhone 15 series will have a proximity sensor with a 940nm wavelength, while the iPhone 14 Pro has a proximity sensor with a 1380nm wavelength. This allows the iPhone 15 series to better detect the user's skin when on a call.
Basically, Dynamic Island on the iPhone 15 series will not make much of a difference and Apple improve it just to help save a certain amount of production cost.