Explore
Technology goods slow down because users tighten spending at the end of the year
According to a survey by Lazada, 8 out of 10 Vietnamese people regularly shop online. The trend of online shopping continues to be maintained and shows signs of increasing at the end of the year – the peak shopping period of the year with many important festivals.
Data from the platform in the fourth quarter of 2022 also shows this trend more clearly as the year-end, Vietnamese people increase their spending. Specifically, more than 75% of Lazada's product categories recorded a steady growth in the number of products sold compared to the third quarter of 2022.
Most of the categories recorded strong growth in November and December and are expected to continue to increase in January 2023.
However, especially in the technology sector, the shopping trend shows signs of slowing down because people are tightening their spending.
For example, the business results of the first 11 months of two chains Mobile World and Dien May Xanh increased by 15% YoY. However, in November alone, revenue decreased by 22% over the same period.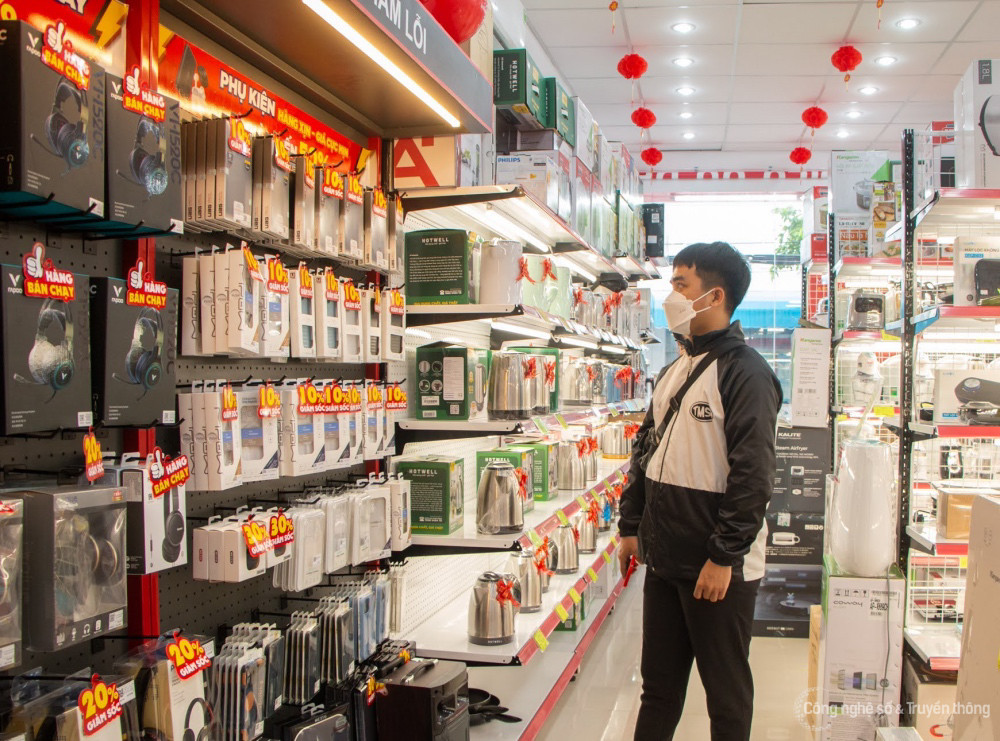 "Most of the categories recorded weaker-than-expected demand even in the peak season at the end of the year"Mobile World information.
After the positive growth in the first 9 months of the year, the sales volume of key products is estimated to decrease by double digits over the same period.
In the laptop segment alone, after a long time of growth, there are signs of slowing down.
CellphoneS chain said that the laptop market in December had a decline of about 30-40% compared to November. November had a similar decrease compared to the previous month.
To stimulate consumer demand, technology retailers must run many incentive programs and discounts to attract users.
Besides, some agents apply discounts when customers buy online. For example, Mobile World reduced the price of iPhone 14 Pro Max 128GB by nearly 1 million VND compared to the purchase price at the store, to 32.39 million.
The sales growth of some e-commerce platforms shows that many people tend to buy online to save costs.
However, Lazada believes that the increase in this period cannot be as explosive as the period of 2020-2021 because people have to stay at home and distance themselves.
People are increasingly smart and careful consumers, so they often actively look for discount vouchers, big sale festivals to buy bargains.
According to a Shopee statistics at a recent shopping festival, the total promotional value that users use in a few days is up to 160 billion dong.