Blockchain
Support of businesses in the face of the 'whirlwind' of digital transformation
Vietnamese businesses before the "whirlwind" of digital transformation in the region
Southeast Asia is witnessing a strong wave of digital transformation. According to statistics of Asialink Company, to date, there are more than 7,000 digital startups in Southeast Asia, 80% of which are based in Indonesia, Singapore or Vietnam. Asia Times (Hong Kong – China) said that Vietnam is one of the countries with the potential to become a leading country in digital transformation in Southeast Asia.
Digital transformation is considered an inevitable trend, bringing many benefits to all aspects of business activities. According to a recent statistic, digital transformation can help businesses increase labor productivity by 30-40%, contribute to 20-30% of GDP growth, even businesses can increase 55% of total profits. profit within 3 years, saving up to 50% on management and personnel costs; saving 30-40% of time;…However, for effective digital transformation, not all businesses have enough experience and resources.
According to data provided by the Vietnam Association of Software and Information Technology Services (VINASA), currently in Vietnam, more than 90% of businesses do not know how to do digital transformation, 72% of enterprises do not know how to do digital transformation. do not know where to start digital transformation, 69% of businesses do not know which solution or supplier to choose.
Business support
Cloud computing (Cloud Computing) – one of the fundamental technologies of digital transformation, is a key factor for successful digital transformation businesses, contributing to the development of the digital economy. Along with the strategy of promoting "Made in Vietnam" technology platforms, owned by Vietnamese people, the Government's National Digital Transformation Program is also a strong driving force promoting the digital transformation needs of enterprises. organizations and businesses become more urgent than ever.
A pioneer in providing data center and cloud computing services in Vietnam, Viettel IDC – a unit of the Military Industry and Telecommunications Group (Viettel) after nearly 15 years of development, has perfected the ecosystem. up to more than 40 products and services, advising organizations, ministries, branches and local authorities to develop projects and strategies on digital transformation suitable to the characteristics of each field, each local and accompanies customers throughout the transformation journey. Moreover, Viettel IDC always upholds the spirit of innovation and creativity, exploring new business spaces, engaging in new fields such as blockchain, AI…
With the ambition to "popularize" Cloud services, Viettel IDC constantly strives to bring Cloud services to all groups of domestic businesses that need it, bringing the service "International quality, Vietnamese price" in line with the needs of customers. tailored to each customer.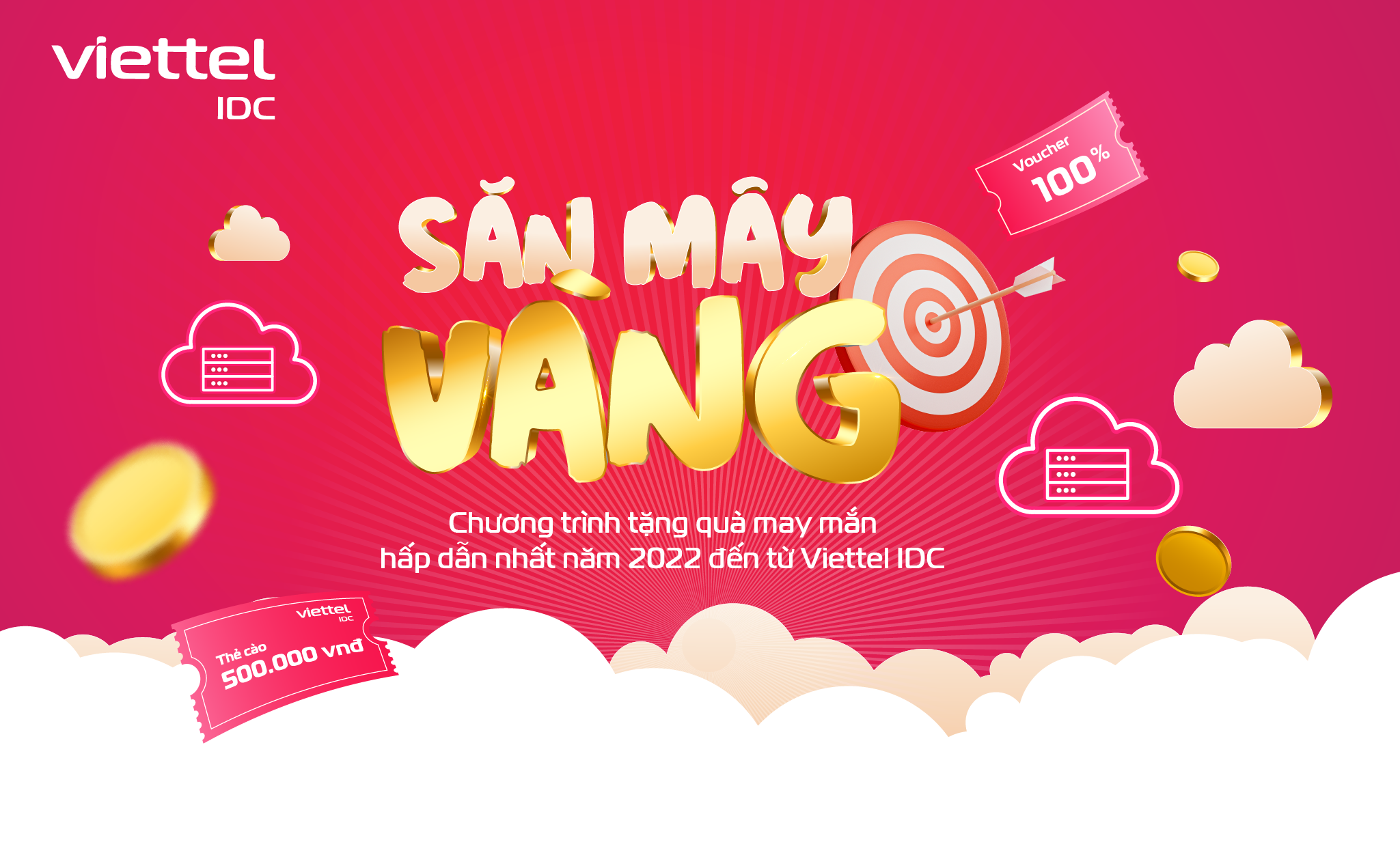 Recently, Viettel IDC launched "Hunting golden clouds" – the biggest promotion program of businesses in 2022, helping businesses save costs from 10-30%. The program is applied to 2 virtual server services: Viettel Cloud Server and Viettel Virtual Private Cloud of Viettel IDC, these are services that businesses in most fields can apply right at the beginning of their journey. number conversion.
With a total gift value of up to VND 500 million, the program will take place from September 29, 2022 to the end of December 25, 2022, see details at: https://sanmayvang.viettelidc.com.vn/
Doan Phong