World
Strengthening the relationship with Singapore has a positive impact on the investment environment in Vietnam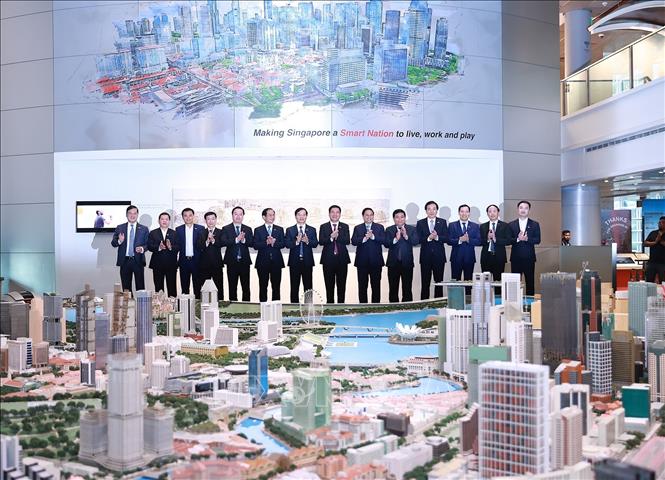 According to the article, Vietnam has been and will continue to become an attractive destination for foreign companies. Vietnam has also become a hub for foreign electronics manufacturing projects. Companies want to shift production to Vietnam to benefit from exporting goods from many different markets, especially when Vietnam is an important partner in many free trade agreements (FTAs).
In the context of countries like Singapore shifting production, analysts say this will have many benefits for Vietnam. The strategic partnership between the two sides opens up new opportunities in the green and digital economy.
The article also emphasizes that Vietnam is a dynamic market with a lot of potential as spending levels in Vietnam increase steadily thanks to rising incomes. Vietnam has business-friendly conditions and policies, making it an attractive destination for foreign companies, such as its stable economic growth and market, a young and healthy workforce. occupation, location close to other emerging economies in East Asia.
All these factors attract a large amount of foreign capital and make Vietnam a prominent destination among Southeast Asian countries. Vietnam – Singapore Industrial Park (VSIP) of Sembcorp Group is one of the first and most successful projects of Singapore in Vietnam and has become a symbol of Vietnam – Singapore relations.
According to the article, through Prime Minister Pham Minh Chinh's visit to Singapore, Vietnam wishes to strengthen economic ties with Singapore. This visit can also open up opportunities to strengthen cooperation in other areas such as the digital economy, regional and global supply chain connectivity, energy and carbon credits.
To date, government-level Memorandum of Understanding (MoUs) signed between the two countries have helped Singapore and Vietnam seize new opportunities in the green and digital economy amid the COVID-19 pandemic and Both countries can benefit from bilateral cooperation.
The two countries have a common goal of achieving net zero emissions. Singapore is committed to contributing to the implementation of the Paris Agreement's goals, in line with Vietnam's goal of promoting action to respond to climate change. .
In the context of Vietnam's rapid urbanization and growth, increased investment also helps promote the development of urban areas, ports, highways and green energy.
According to the article, Vietnam and Singapore need to cooperate in many fields to deepen the economic partnership between the two sides. These sectors can serve the common purpose of driving economic growth through technology and innovation, especially as both countries are developing startup ecosystems.
However, while the two countries pursue new opportunities in areas such as innovation, energy and sustainability, there is also a need to strengthen people-to-people exchanges and multifaceted connectivity in trade and investment. , finance, transport and tourism as these sectors help underpin the positive strides already made in these areas today.