Sản phẩm
Shop for Tet technology at a 'bargain price' at CellphoneS
The program has been implemented by CellphoneS for many years, with the concept that giving Tet gifts to parents and grandparents is not only a traditional cultural beauty, but also a way to express affection to family, colleagues, friends. friends, lovers.
According to a representative of CellphoneS, this New Year 2023, the store chain will continue to accompany major brands/distributors such as Apple, Samsung, Xiaomi, OPPO, Vivo, Asus, Lenovo, MSI, JBL, Anker… many genuine products with "super bargain" prices and incentives when paying via Kredivo, Vnpay, Moca, JCB credit card, Home Credit.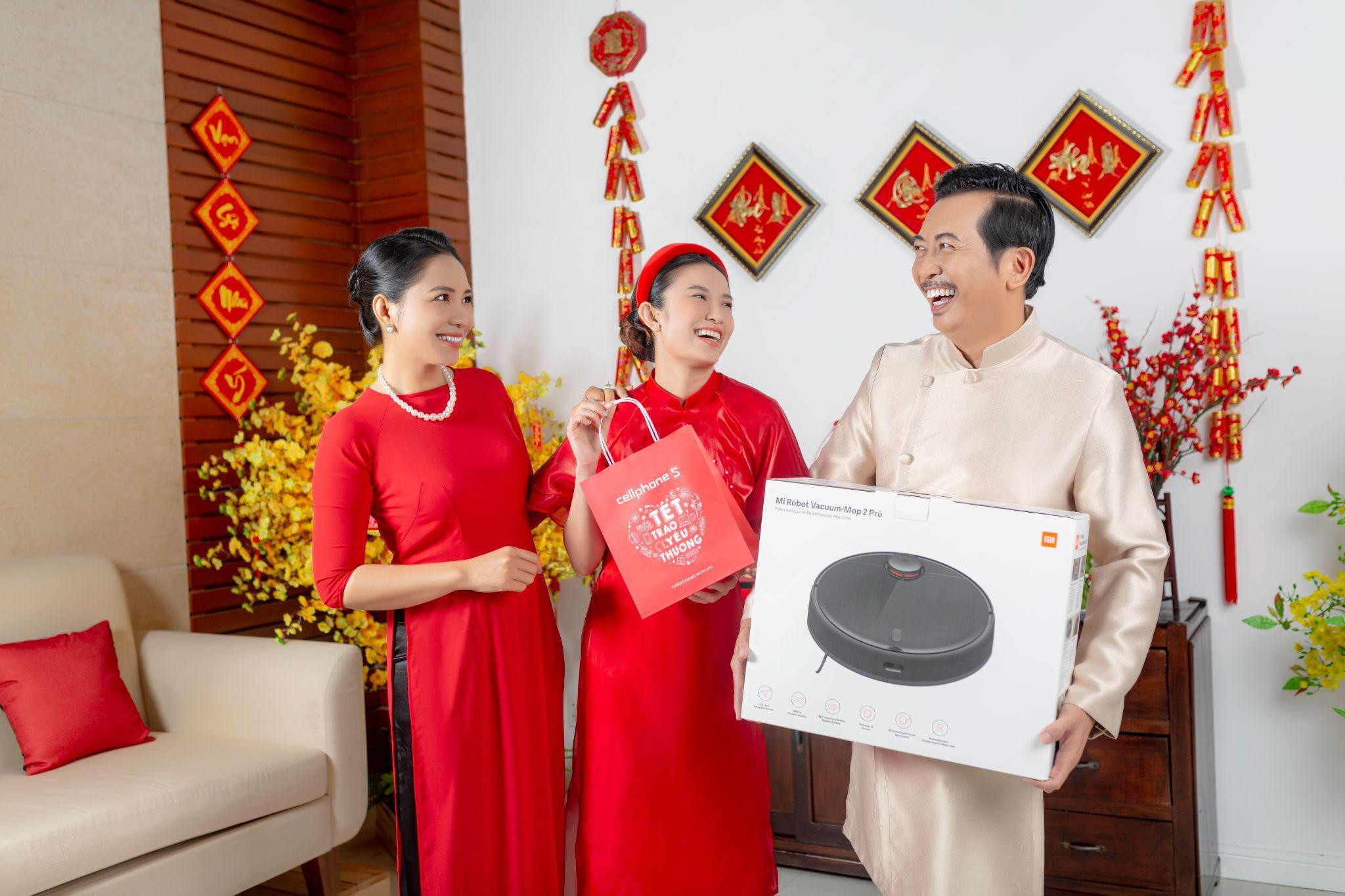 Customers can buy directly at 115 CellphoneS stores or visit the website to receive advice on gifts suitable for each object's needs for grandparents, parents, children and "that person"; at the same time have the opportunity to receive more Tet Voucher, immediately discount 200,000 VND – 400,000 VND – 600,000 VND depending on the purchase invoice value.
Some products have outstanding attractive prices such as: iPhone 14 series priced from only 21 million VND, available in color and capacity versions, Xiaomi – Samsung TVs from only 4 million VND, genuine laptops down to 3 million copper, large capacity speaker with microphone – headphones for home entertainment up to 70% off.
In addition, discounted household products – smart homes at CellphoneS are also considered items Tet gifts Useful for cleaning and home decoration such as: air purifier from only 1.99 million VND, Xiaomi Vacuum Mop 2 Pro robot vacuum cleaner reduced to more than 6 million VND, Samsung Jet 60 handheld vacuum cleaner shocking price 4.79 million VND, 55-inch Xiaomi P1 4K TV is only 8.29 million VND.
Also in the Tet sale program, a series of genuine Apple products are offered discounts, including: iPhone 14 Pro Max 128GB reduced by more than 4 million VND, iPhone 13 reduced to 19.49 million VND, iPhone 11 128GB only 12, 99 million VND, iPad Gen 9 4G 64GB is only 9.99 million VND, Macbook Air M2 is reduced by 5 million VND, Apple Watch SE 44mm 4G shock price is 6.59 million VND.
In particular, customers can shop combos of many products at the same time, to receive more preferential prices such as: up to 50% off when buying with adapter accessories – charging cable, an additional 200,000 VND discount when buying a laptop with copyrighted Office .
Customers can also "save" more and be lucky to receive Gold when warranty and repair of phone – computer equipment at the system of 31 Happy Phone – Happy Phone ASP Apple Authorized Provider repair centers.
A CellphoneS representative said that when shopping at more than 115 CellphoneS stores this January, customers can pick up cards and write their own words of love to family and friends before sending gifts. "This is a must-try experience. The gift of technology becomes more precious with the words of love that customers send to their loved ones."
The program runs until the end of January 2023. Visit the CellphoneS website or contact the free hotline 18002097 for advice and support for fast home delivery.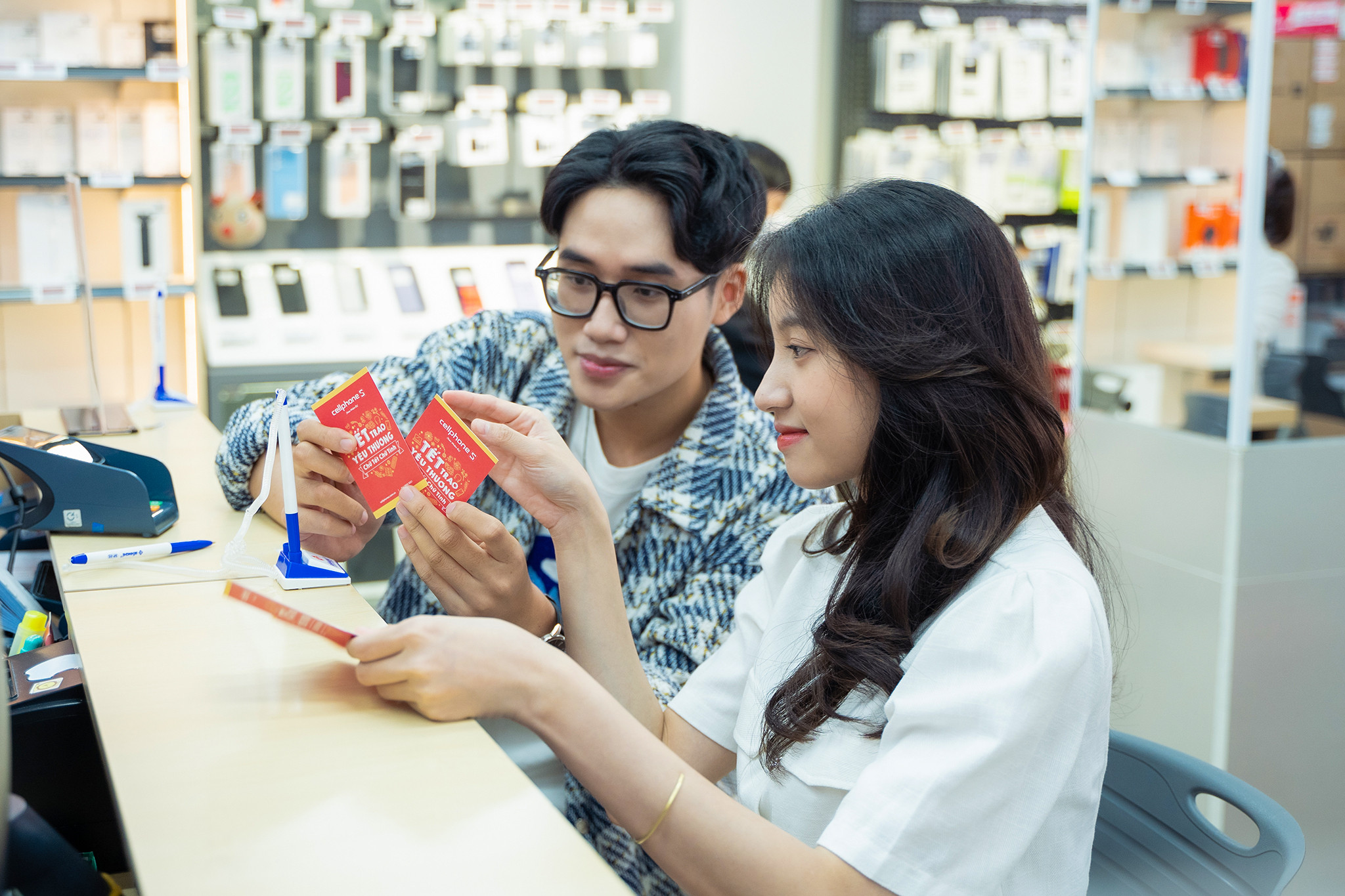 Pearl league