GameK
Mobile & Social
News
Reviewer Duy Tham said of the Better Choice Awards: "I'm almost 30 years old this year but I've never seen awards like this."
Reviewer Duy Tham said of the Better Choice Awards: "I'm almost 30 years old this year but I've never seen awards like this."
Duy Tham, whose real name is Ngo Duc Duy, is reviewer leading in Vietnam in the field of technology. He currently has a YouTube channel with 2 million subscribers and channels ICT tock with 7.2 million followers, a Facebook fan page with nearly 1 million likes, and countless "million view" videos.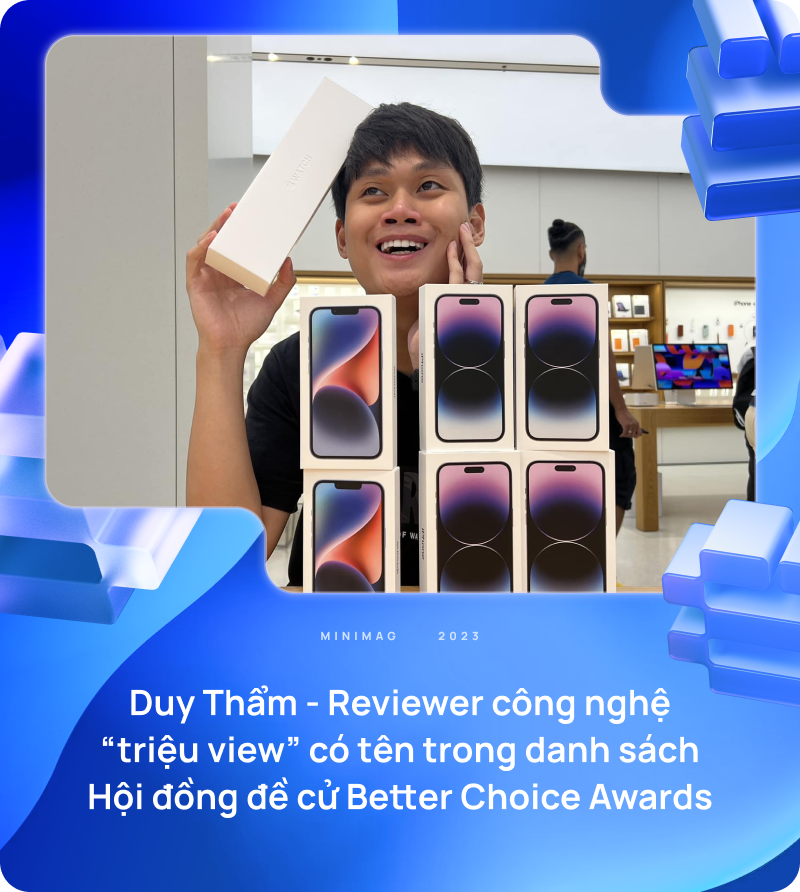 When invited to join the Better Choice Awards nomination committee, Duy Tham's initial feeling was…confused. While he has participated as a judge at a number of technology awards in the past, the new categories and nominations for the Better Choice Awards took this reviewer by surprise.
According to Duy Tham, the fact that the Better Choice Awards categories cover many products in various fields, without classification by device type, is very different from other awards. "Other awards are often divided into categories like "Best Phone" or "Best Laptop" so I can easily make decisions, as I am fortunate to have access to many industry products. But the Better Choice Awards are not like that. That."
"For example, take the category "Trend-setting technology products" with 4 nominations: Samsung Galaxy Z Flip5, SM Green Taxi, Apple Pay and ChatGPT. In fact, there has never been an award that included 4 products in this category. All areas such as hardware , software, services… are included. I'm almost 30 years old this year and have never seen an award like this."said this reviewer.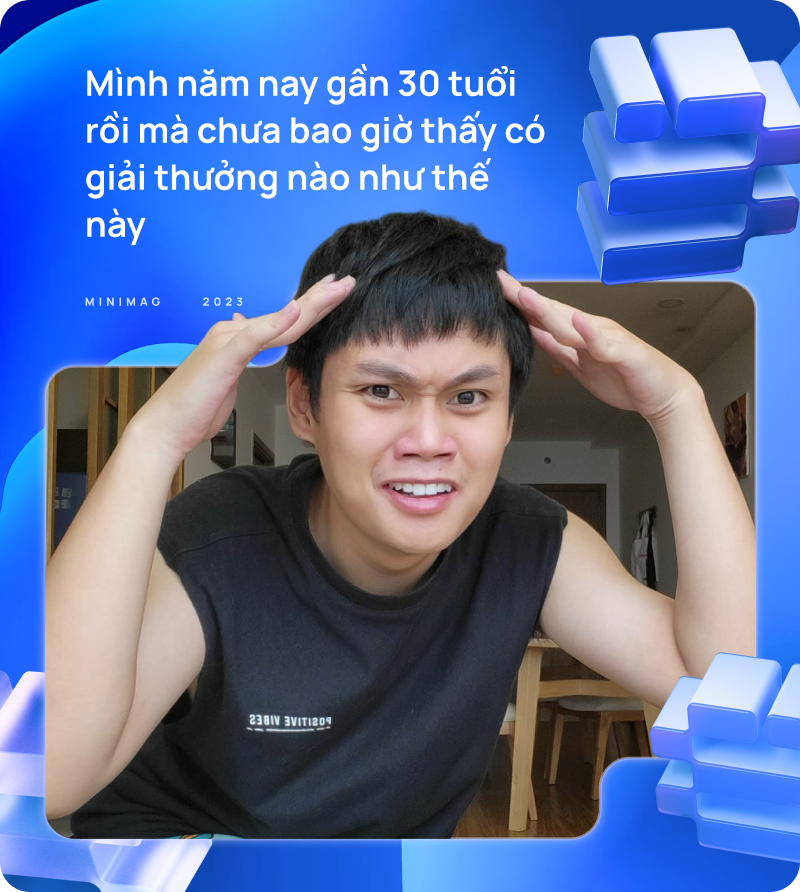 As an award that emphasizes creativity and innovation, the Better Choice Awards are not only about finding the "best" product, but also about the most innovative ideas that will provide a lot of value to society. Therefore, each nomination in the award categories above represents an innovation initiative in a field.
– Galaxy Z Flip5 is a smartphone with an innovative and sophisticated folding screen design. This design brings many advantages to users over traditional flat-screen smartphones.
– SM Green Taxi is not only the first environmentally friendly transportation service in Vietnam, but also focuses on passenger experience, which was often overlooked in previous services.
– Apple Pay is a convenient, fast and secure payment method. Apple Pay is predicted to open a new era of mobile payments in Vietnam, replacing classic methods such as cash or cards.
– ChatGPT is a chatbot with the ability to help people not only answer everyday questions in life, but can also prove to be very useful in the workplace. ChatGPT is also featured, paving the way for a range of other generative AI applications to grow.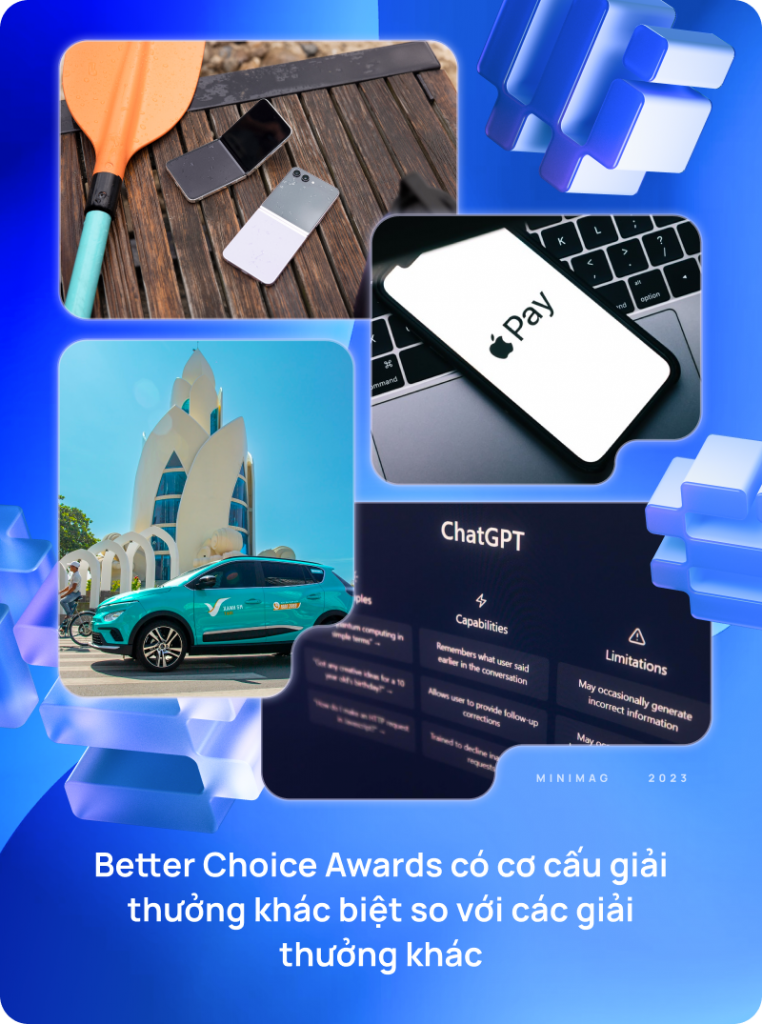 Each application mentioned above represents an aspect of life such as communication, transportation, payments and work, and all of these aspects play a very important role for everyone. Therefore, choosing the name most worthy of receiving the award made Duy Tham feel "stressed".
"If we only rely on familiar evaluation criteria and focus on traditional hardware products, solutions or services such as SM Green Taxi, ChatGPT or Apple Pay, it is unlikely that we will be awarded, regardless of the value created for users. Therefore "That, I really praise the creativity of the Better Choice Awards," Duy Tham commented.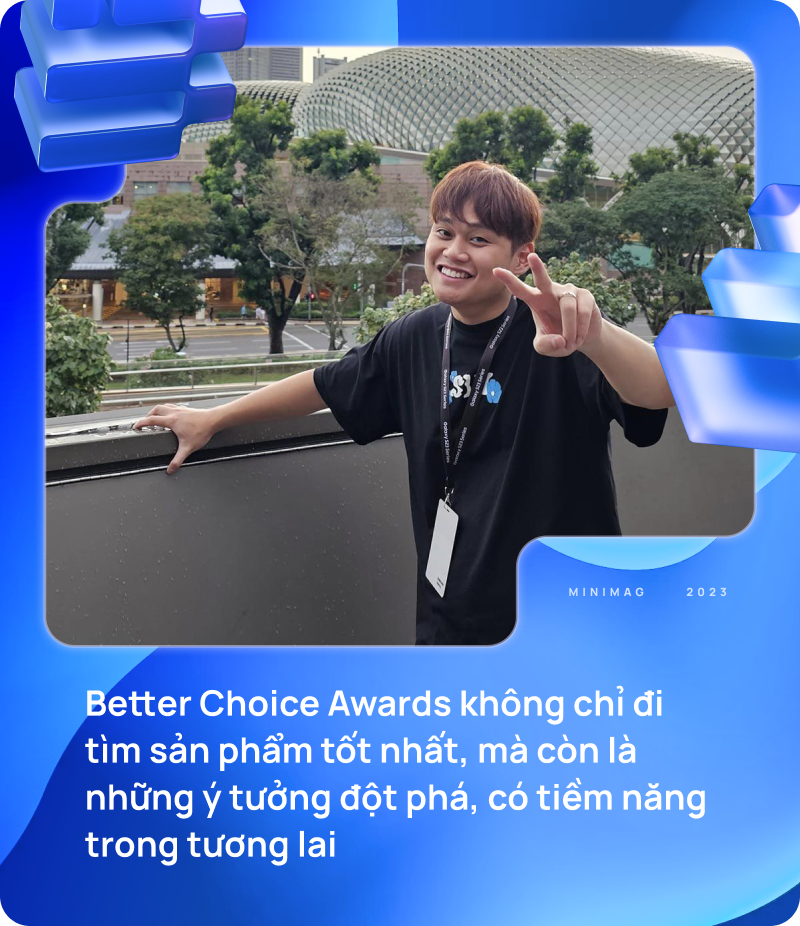 You are reading the article
Reviewer Duy Tham said of the Better Choice Awards: "I'm almost 30 years old this year but I've never seen awards like this."
at thuvienpc.com – Source: gamek.vn