World
Rescue worker recounts heartbreaking scene on duty after earthquake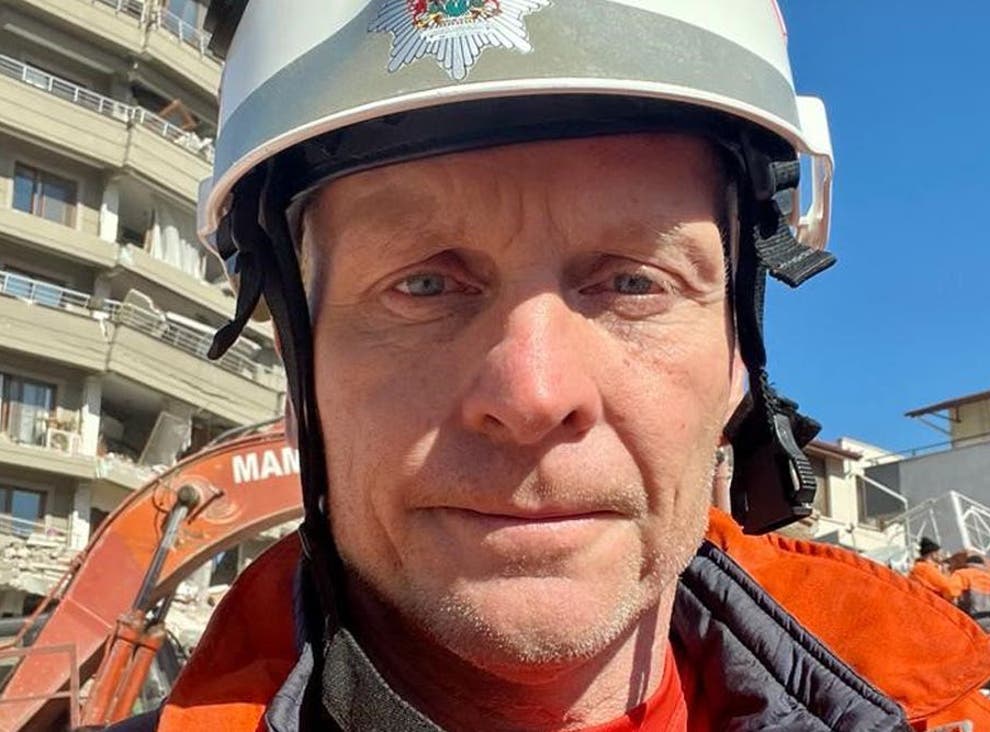 According to the Independent, the golden time of 72 hours to search for survivors has passed, but rescuers from dozens of countries are still working day and night in the rubble to find survivors. In freezing temperatures, they frequently urged people to be quiet as they listened to any sounds coming from the crumbling concrete.
Among them, Steve Davies, 51, from Swansea, South Wales, one of 77 specialists from the UK International Search and Rescue Team (UK-ISAR) has been dispatched to Turkey to provide public assistance. Rescue work after the terrible earthquake on February 6.
Davies has worked in several disaster areas and says this is one of the most horrific scenes he has ever witnessed.
"I also have two daughters. You won't be able to understand the feelings of earthquake survivors, in desperate hope of finding loved ones. It was heartbreaking and difficult!" he said.
According to Davies, as a lifeguard, the hardest thing for him was facing pleas for help as he walked through the rubble. Many people begged Davies to try to enter the area to look for their loved ones.
"But the rescue dogs were exhausted and we knew there was no chance of saving their loved ones anymore. We have to try to save as many people as possible because time is precious," he said.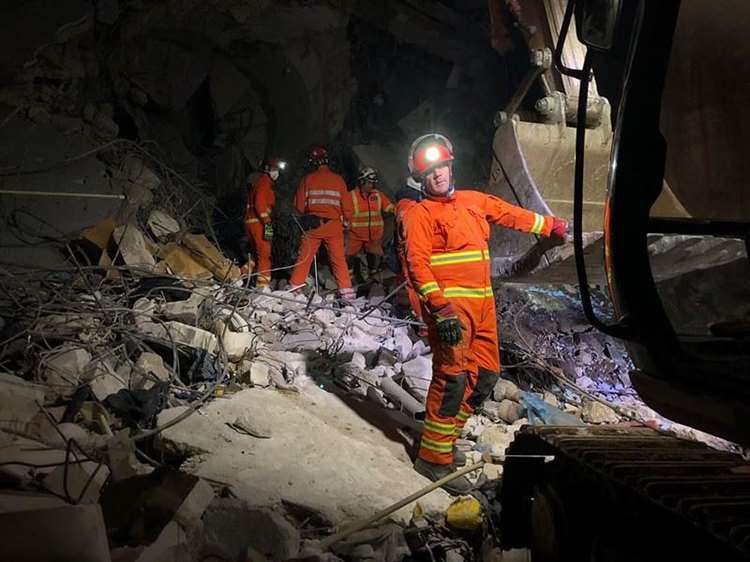 The deputy head of the rescue team, who works for the Swansea and West Wales Fire and Rescue Service, said the team had been working for three consecutive days after landing in Gaziantep on February 7, a day when a destructive earthquake occurs.
Davies was one of five experts from the South Wales rescue agency who were sent to Turkey through the Foreign, Commonwealth and Development Office after the Ankara government requested help.
Rescuers like Davies are on duty in the town of Antakya in Hatay province, using specialized search equipment – including seismic devices, concrete cutting and breaking equipment, and other tools to find trying to get survivors out of collapsed buildings.
"We managed to get some bodies out but our focus is on the injured who are alive," Davies said, adding that the rescue team had just begun carrying out a rescue operation at another location.
There are two victims trapped inside. It was a male police officer and a female member of his family.
"We are doing our best to get them out, but it will be a complicated and lengthy process. Rescue teams had to take turns all night digging deep to reach them," he said.
Along with the rescue team, four sniffer dogs – Colin, Davey, Sid and Vesper – were also brought to the scene to sniff out the faintest signs of life from beneath the collapsed buildings.
"Our first and most effective devices are service dogs. We put them in ruins. If the dog reacts, we know the victim is alive. These friends save us many hours and they are truly amazing animals," said Davies.
He said the terrain in the disaster area is very dangerous, as aftershocks continue to appear in the country.
"If you are working on a pile of rubble, you have to be knowledgeable because the situation can change. Some buildings are shaking, but civil engineers are watching them," he said.
Many rescue workers have been injured due to having to walk on uneven ground, concrete, and steel. But for them, it's nothing serious. Some service dogs also injured their legs, the staff had to bandage them.
Before dawn in Gaziantep, near the epicenter of the earthquake in Turkey, rescuers pulled Adnan Muhammed Korkut out of the basement where he had been trapped for days since the February 6 earthquake. . The 17-year-old smiled brightly in front of friends and family, clapped his hands and shed tears of happiness as he was taken out and carried on a stretcher.
"Thank God for coming to my rescue," Adnan said, hugging his mother. Others leaned down to hug and kiss Adnan as he was taken into the ambulance. Adnan said emotionally: "Thank you everyone!"
Trapped for 94 hours but fortunately his body was not crushed, the 17-year-old said he had to drink his own urine to quench his thirst. "I was able to survive that way," he said.
Lifeguard Yasemin hugged Adnan warmly and said, "I also have a son around your age. I haven't been able to sleep for 4 days. I swear I didn't sleep! I tried to get you out."
The death toll in earthquakes in southern Turkey and northwestern Syria has risen above 23,760, as rescue teams race against time to save survivors.
The total death toll from earthquakes in Turkey and Syria is expected to continue to rise as many victims are believed to be still trapped beneath collapsed buildings. Hundreds of thousands of people have lost their homes and lacked food during the harsh winter conditions.
You are reading the article
Rescue worker recounts heartbreaking scene on duty after earthquake

at
Thuvienpc.com
– Source:
Baotintuc.vn
– Read the original article
here