Economics
Real estate segments are forecasted to be profitable in 2023
The "bright spot" of the market real estate 2023
According to VietnamnetMr. Nguyen Van Dinh – Chairman of Real Estate Brokers Association VietnamIt is forecasted that this year, the real estate market (real estate) will move in two opposite scenarios. This depends on the macro management policies of the Government.
If there is no adjustment in credit policy after the Lunar New Year, the real estate market will continue to face difficulties. If there is an adjustment in the policy on capital and bonds after the Tet holiday, according to Mr. Dinh, the positive scenario is that the real estate market will gradually warm up and have stable development in 2023.
Commenting on the liquidity of the real estate market in 2023, Dr. Su Ngoc Khuong – Senior Director of Investment Consulting Department Savills Vietnam said that the housing segment will still maintain a stable level.
However, limited supply, especially in the affordable housing segment, will affect the overall liquidity of the market. Industrial and office real estate are two segments that still perform well, businesses will continue to have expansion needs.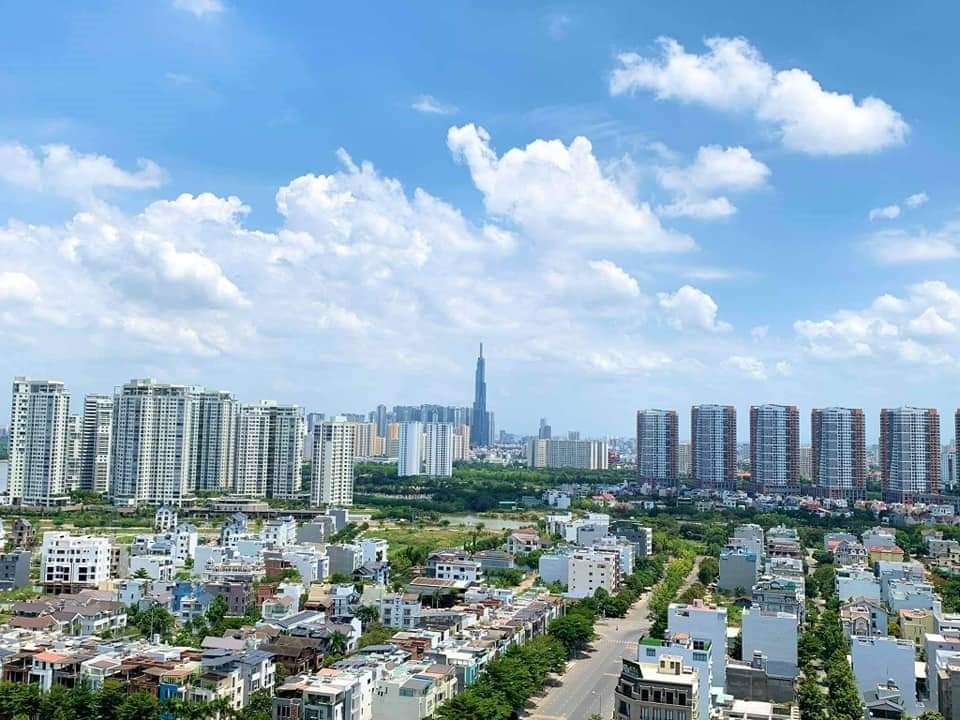 Meanwhile, some experts believe that the market will have a signal of reversal and balance by the end of 2023, growth will return in 2024. Products that meet real demand such as apartments or townhouses will lead the market.
The recovery of the rental market is a trend predicted by experts to continue in 2023. Rental demand will increase in all types, especially apartments.
Because the price of apartments in big cities is still at a high level, people have fewer and fewer options for apartments in the price range of less than 2 billion VND, so they will continue to rent.
Besides, a part of home buyers are psychologically waiting for the price to drop lower before closing to buy. Therefore, townhouses, villas and offices for rent are also expected to continue to recover from 2022.
Profitable segments
According to Market LifestyleAlthough the market is facing many difficulties in terms of capital and liquidity, there are still opportunities to earn profits for investors. Real estate cash flow will pour strongly into the segment that has the ability to generate good cash flow and high price appreciation.
According to experienced investors, segments that can generate good cash flow from rentals, as well as bring high added value in the future, will attract cash flow.
Mr. Nguyen Duy Thanh, General Director of Global Home said that, with thin financial potential, investors can choose to buy land from people in suburban areas because this is a type of potential price increase later. This. According to Mr. Thanh, investors should not buy land in projects if the capital is small and the project land price is always high. However, the land in the population will also come with many risks.
In addition, this position further recommends that investors should buy with available financial resources or only borrow from banks at 30-50% of the value of real estate due to high credit interest rates.
In terms of investment, Mr. Dinh Minh Tuan, Southern Regional Director of Batdongsan.com.vn also said that, despite many difficulties in capital and liquidity, investors still have the opportunity to put money in. real estate profits. According to Mr. Tuan, segments such as townhouses, single-family homes, land plots in suburban areas and investment in motel rooms can be the right choice at a time when the market is quiet.
These are the segments with good cash flow ability, high safety, high demand for ownership and can be commercially exploited, leased out while waiting for real estate recovery and real estate growth.
Specifically analyzing the profit margin of each segment, Mr. Tuan said that in Ho Chi Minh City, the average rental profit of townhouses is 1-2%/year and the highest is 2.9%/year for at least. past 1 year. With the ability to increase prices from 15-16%/year, the total profit is estimated at nearly 19%/year. This is the profit recorded in 2022. It is predicted that this profit will be able to maintain in 2023.
But the disadvantage of this type is the great value, so it is very picky and the liquidity is slow, so it is not easy to buy and sell. To maximize profits, investors need to hold assets for 3-4 years or more. While waiting for the price increase, investors can rent out.
Analyzing the characteristics of this type of inn, Mr. Tuan said that this type of accommodation serves the essential needs of many people. The rental yield of the hostel is 4-5% depending on the location and the value added over time is at 15% in the case of long-term holding.
Regarding land in the suburbs, Mr. Tuan said, this type of land is only waiting to increase in price thanks to future expectations. Currently, land plots are falling in price and liquidity is low. Mr. Tuan also forecasted that the next 12 months would be the right time to buy land with good location at a cheaper price than 6-12 months ago. However, only land that has a book, has a synchronous infrastructure connection, or is near a residential area or an industrial park. This position also shared, buyers can build works on the land to exploit, hold for 3-5 years to optimize profits.
According to Mr. Tuan, based on finance, investors should choose the appropriate segment. For example, with profit townhouses, capital costs are tens of billions of dong. With a finance of 2-5 billion, land plots in the suburbs are suitable for investors.
According to Mr. Tuan, the holding period for all types of real estate should be from 3-5 years to optimize profits. In addition to the rental value, also receive added value from the land. "The longer you hold, the more profits you gain over time," said Mr. Tuan.
Dao Vu (Th)
You are reading the article
Real estate segments are forecasted to be profitable in 2023

at
Thuvienpc.com
– Source:
www.nguoiduatin.vn
– Read the original article
here