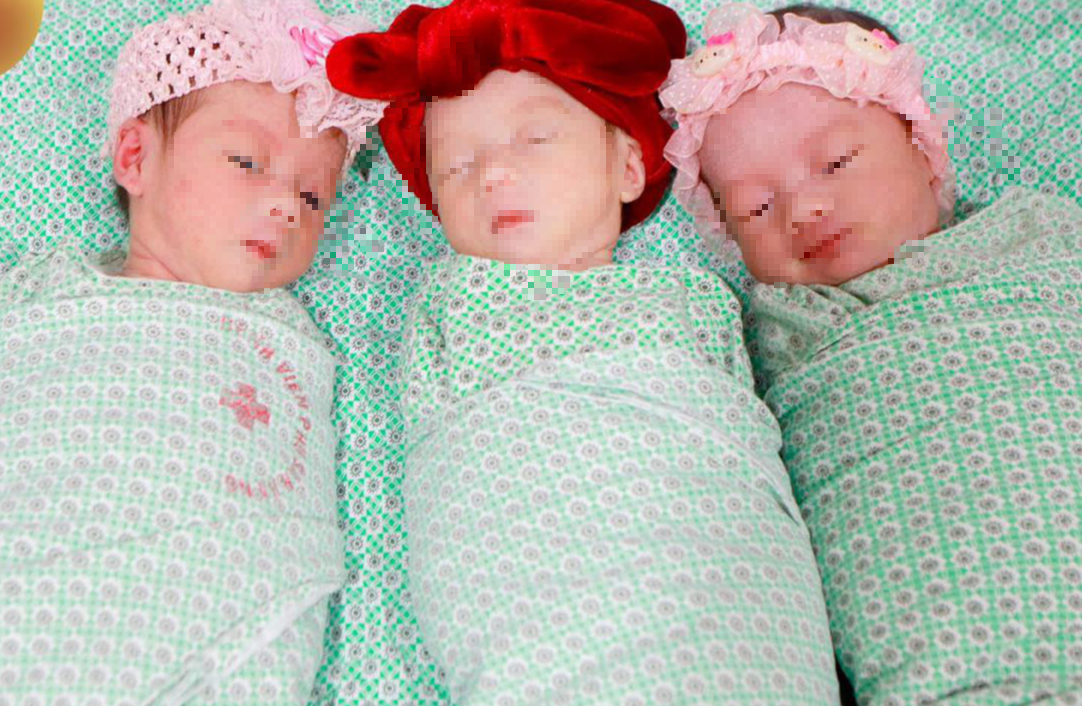 Woman Dang Thi H. (22 years old, Hai Duong) was admitted to the hospital to give birth at 37 weeks, giving birth to three children with the same egg.
Because the woman is pregnant with triplets, to ensure the safety of both mother and baby, doctors recommend cesarean section. In turn, 3 girls weighing 1,800g, 1,900g, and 2,000g were born healthy.
It is known that this is the mother's first pregnancy. Ms. H. got pregnant naturally, in pregnancy processstable health status.
Ms. H. shared, she was very surprised when she found out she was pregnant with triplets. Ms. H. was even more surprised when the doctors said that her case was extremely rare – natural triplets sharing 1 placenta and 3 amniotic chambers.
According to Dr. Truong Minh Phuong – Deputy Department of Obstetrics and Gynecology, Hanoi Hospital of Obstetrics and Gynecology: "This is an extremely rare case of triplets, carrying three natural pregnancies with the same egg, which means that from 1 embryo that has divided to become pregnant women. 3 fetuses develop independently, the rate of this case is extremely low, about 1 in 200,000 births.
There are many complications that can occur during pregnancy, such as blood transfusion between fetuses, fetal growth irregularity leading to asymmetry between fetuses and possibly damage to all 3 fetuses.
Doctor Phuong also recommends that pregnant women with multiple pregnancies should Routine antenatal check-up at specialized obstetrics facilities, in order to detect possible complications early and timely intervention.

You are reading the article Rare identical triplets, 200,000 births have only one
at Thuvienpc.com Source: tuoitre.vn Read the original article here