At the annual Tech Awards held today, January 6, Nokia 1100 was awarded a technology product with timeless value. This is the first time such a category has appeared at this award.
According to the organizers, this is an iconic phone, meaning to popularize mobile phones for users in Vietnam and around the world.
According to the figures, the Nokia 1100 sold 250 million units, making it the best-selling phone of all time.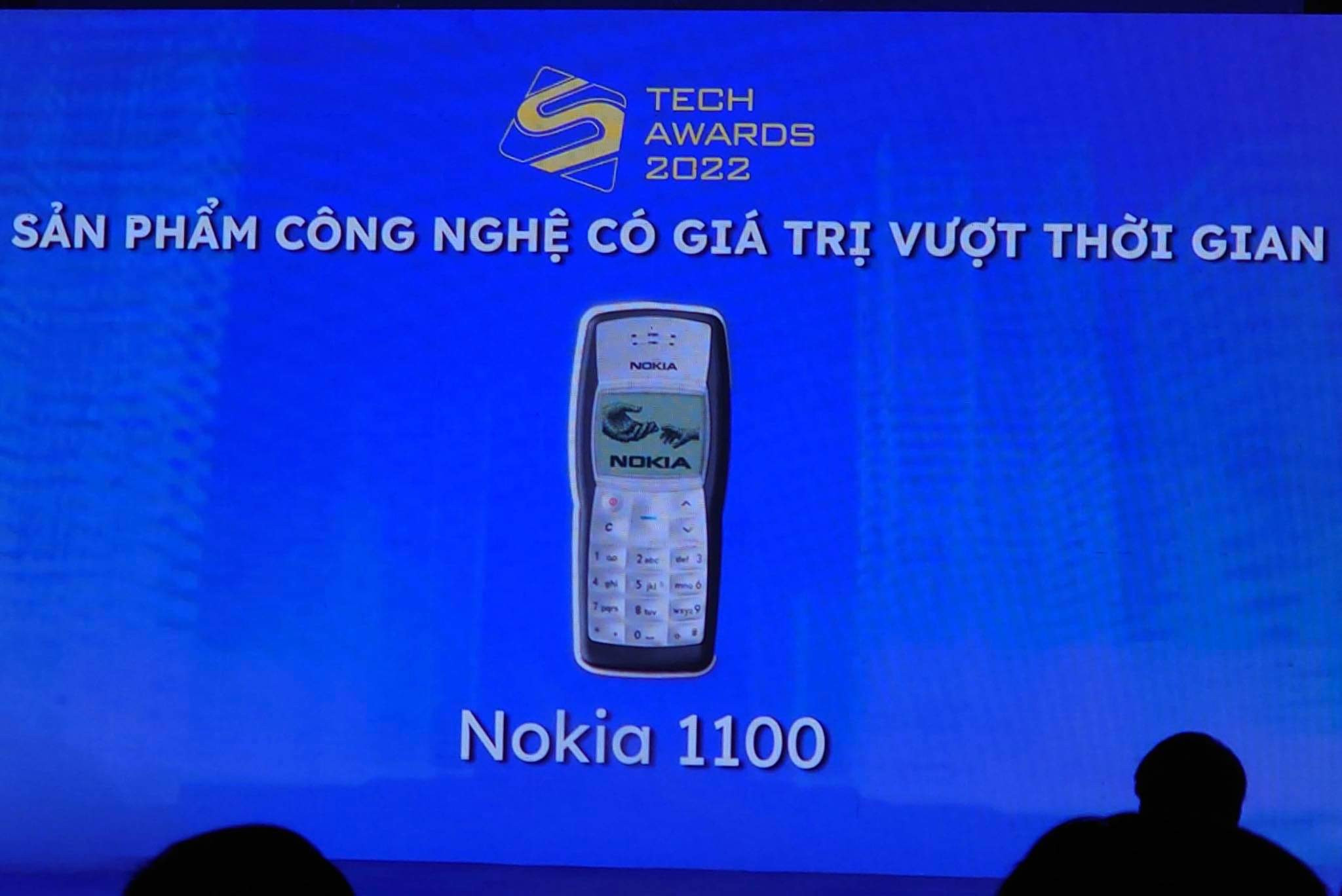 iPhone 14 Pro Max crowned in the most prestigious and awaited category: best smartphone of the year. In recent years, Samsung representatives often occupy this position.
Apple's phone won the convincing award for creating strong shopping trends at the end of the year. The machine is improved with the new Dynamic Island cluster, upgrading the ability to record movies and take photos. Up to now, after more than two months of launch in Vietnam, the purple version of this device is still selling and often not enough to sell.
Galaxy Z Fold4 is only 0.2 points behind the iPhone 14 Pro Max, coming in at number two in the excellent phone category. However, the representative of Samsung was awarded the phone leading the technology trend, a worthy title for the Korean company's efforts in pioneering the folding phone segment.
Previously, the organizers selected typical products in each category. Then, readers and technology experts will conduct scoring for each product. The score of each product will include 60% expert reviews, 40% reader votes.
In its 10th year, Tech Awards 2022 has the participation of more than 60 products, applications, platforms and 40 nominated brands.
Compared to previous years, the program has more categories of voting for delivery applications and Vietnamese entertainment platforms.
There are 6 award categories in the Digital Product content section: Outstanding Phone, Content Creator Phone, Tech Leader Phone, Best TV, Best Home TV and Best Laptop. sharp.
Excellent Brand Award for 7 categories including Refrigerator, Air Conditioner, Washing Machine, Air Purifier, Vacuum Cleaner, Water Purifier, Dishwasher.