Bảo mật
Technology
Nearly 1,000 incidents of cyberattacks on the system in Vietnam in December
In recent days, the Ministry of Public Security has continuously sent warning messages, reminding people about the tactics online scam such as pretending to be a police agency, a procuracy, a court, etc., to call to notify them related to the cases and request money transfer; fake websites, applications of organizations and send links to lure users to log in to gain control over various types of accounts; Post job postings for online sales collaborators for social networking sites…
According to data from the Vietnam Cybersecurity Monitoring Center (NCSC) under the Department of Information Security, Ministry of Information and Communications, in the two weeks from December 12 to December 25, there were 1,252 cases of attacks on websites. , Vietnam's web portal, in which cases of phishing attacks account for more than 66%.
Also during the above time period, the system that received complaints from Internet users about suspected fraud cases at the address canhbao.khonggianmang.vn managed by NCSC received 422 comments. Through inspection and analysis, there are many cases of frauds impersonating banks' websites and e-commerce sites…
Security experts also said that incidents of cyberattacks, especially online scams that directly target individual users, are increasing trend in the last months of 2022 and the New Year holidays as well as the Lunar New Year of the Rabbit 2023.
Information from the standing body of the National Committee on Digital Transformation, in December 2022, the organization of inspection, assessment, supervision and assurance of cybersecurity for information systems serving the needs of the public. e-Government service continues to be promoted by ministries, branches and localities.
In December 2022, the Information Security Administration recorded, warned and guided to handle 982 cyber attacks that caused problems on information systems in Vietnam, an increase of 17.3% compared to November. 2022 and up 22.1% over the same period last year. For the whole year of 2022, the total number of cyberattack incidents on information systems in Vietnam was 12,195, up 25.3% over last year.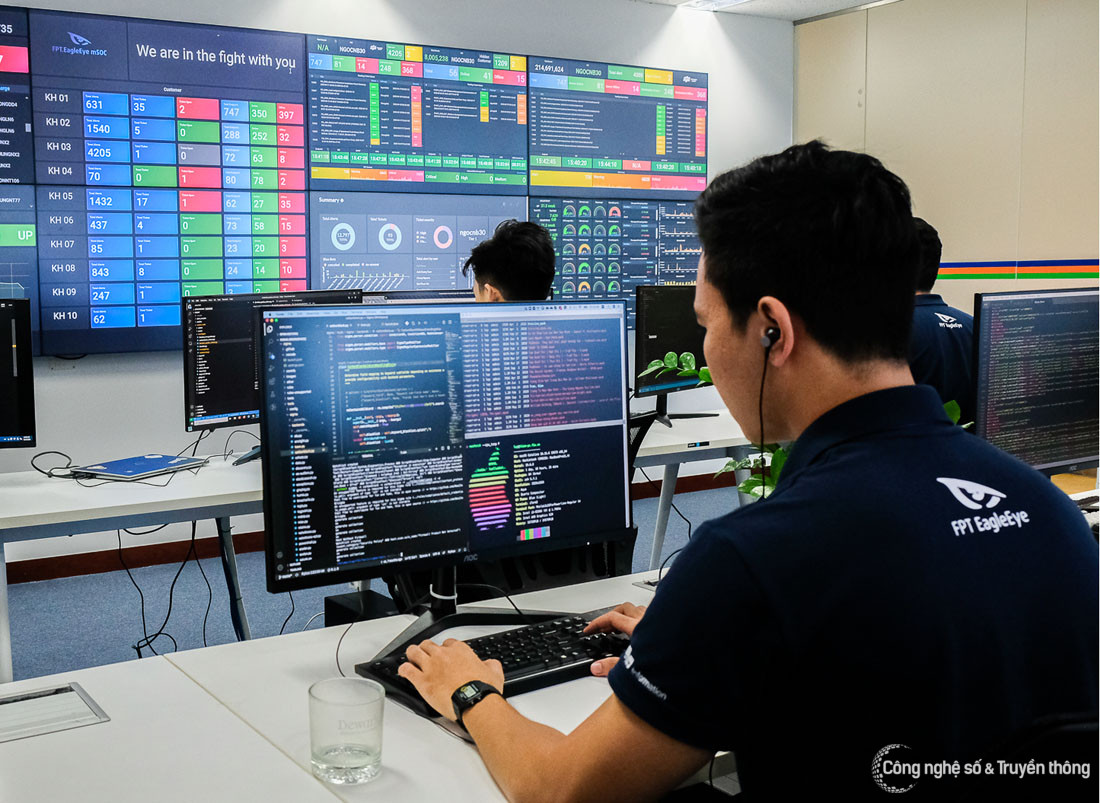 The Ministry of Information and Communications also said that in order to ensure network information security, in the coming time, the Ministry will continue to strengthen supervision, proactively scan Vietnam's cyberspace, evaluate, make statistics and continue to promote propagate and warn on mass media for users to know and avoid; at the same time, continue to issue widespread warning documents, urging the review of weaknesses, vulnerabilities and signs of network attacks.
Talking to VietNamNet about the increase in cyber attacks in the last days of the year and holidays, Tet, Vu Ngoc Son, Technical Director of Vietnam Cybersecurity Technology Company – NCS said, this is the situation. in the world, not only in Vietnam
In recent days, a series of attacks have taken place, including notable ones such as stealing and selling the data of millions of Twitter users, attacking and stealing more than 9 million USD of users' money. Use BitKeep wallet or attack Microsoft Exchange vulnerability to install Ransomware.
"The attack forms are diverse and complex, but one of the main causes is the user's lack of vigilance. Therefore, units need to actively review and enhance security for systems on this occasion. Individual users also need to be vigilant against increasingly sophisticated online scams by cybercriminals."NCS experts recommend.