On January 5, MobiFone held a conference to implement the plan for 2023. In 2022, the enterprise has focused on developing three key pillars: digital infrastructure, digital platform and digital content services. MobiFone focuses on the data business to compensate for the decline in revenue from mobile telecommunications services, so data revenue in 2022 will grow by nearly 27%.
From April 2022, MobiFone launched a digital financial ecosystem with MobiFone Pay e-wallet service and Mobile Money electronic money providing users with full basic features of a financial service. By the end of 2022, MobiFone has grown to 600,000 registered customers to use services with sales revenue of over VND 550 billion.
In 2022, MobiFone has promoted the "Make in MobiFone" orientation and industrial production, bringing revenue growth of over 60% compared to 2021. In addition, MobiFone has provided commercial 5G service experiences for customers. customers in Ho Chi Minh City, Hanoi, Hue, Nha Trang, Phu Quoc with high speed over 1.7Gbps.
Speaking at the conference, Mr. Nguyen Hong Hien, Chairman of MobiFone said that 2022 is a year of many challenges. Traditional telecommunications services such as voice and SMS dropped sharply. After the Covid 19 epidemic, customers switched to using OTT platforms, causing the revenue of network operators to decrease. MobiFone Chairman predicts that 2023 will be a difficult year, OTT services will continue to put pressure on carriers to reduce revenue. However, MobiFone will implement new plans and implement initiatives to realize the development strategy of opening up new spaces, avoiding dependence on traditional telecommunications.
Meanwhile, Mr. To Manh Cuong, General Director of MobiFone emphasized the vital mission of MobiFone to expand into new space when traditional services decline. MobiFone General Director first mentioned the investment in data center (IDC), building digital infrastructure. MobiFone will build a data center in Hoa Lac. To Manh Cuong mentioned that the keyword for MobiFone is "innovation", eliminating the inertia of the apparatus, and at the same time it is necessary to evaluate personnel and restructure the apparatus to match the new trend.
Speaking at the conference, Deputy Minister of Information and Communications Pham Duc Long assessed that MobiFone has had a year of efforts. The potential for development of traditional telecommunications has been saturated when the whole market grew by only 1.6%. In that context, the Deputy Minister pointed out that: MobiFone is an infrastructure business – this is a core value, if you forget to do infrastructure, you will lose your roots. In terms of business, MobiFone has to go "two legs", in which one foot clings to the core service of mobile and "intensive farming", increasing on its customer base, and "one leg" opening up to the rest of the world. new land. MobiFone needs to invest heavily in IDC and Cloud because this is the future digital infrastructure platform. But in order to have Cloud, there must be a human. Currently 80% of the Cloud market is in foreign hands, but businesses must use domestic Cloud, if MobiFone is slow to invest, it will lose market share.
Deputy Minister Pham Duc Long suggested that if MobiFone entered a new market in a "tailor-made" fashion, it would not be able to serve a large number of customers, but must switch to a platform and rapidly replicate the model for many users.
At the conference, the Deputy Minister also suggested that carriers do not put garbage SIMs on the market because this problem causes consequences for society. The Ministry of Information and Communications will work with carriers to resolutely standardize subscriber information, especially in the digital environment; If you are an unregistered subscriber, you cannot participate.
"This year, the Ministry of Information and Communications will auction 5G and study how the auction is not a burden on businesses. When carriers deploy 5G, the number of stations is very large, 3 to 4 times higher than the number of 4G stations, while the number of customers with 5G-enabled devices is not much. Therefore, network operators share infrastructure investment and then share to reduce costs and quickly have a wide 5G network." Pham Duc Long said.
Agreeing with Deputy Minister Pham Duc Long's view, Mr. Nguyen Ngoc Canh, Vice Chairman of the Committee for Management of State Capital at Enterprises, said that revenue from traditional telecommunications services dropped more sharply than forecast. MobiFone needs to invest in IDC and Cloud, otherwise it will lose its competitiveness.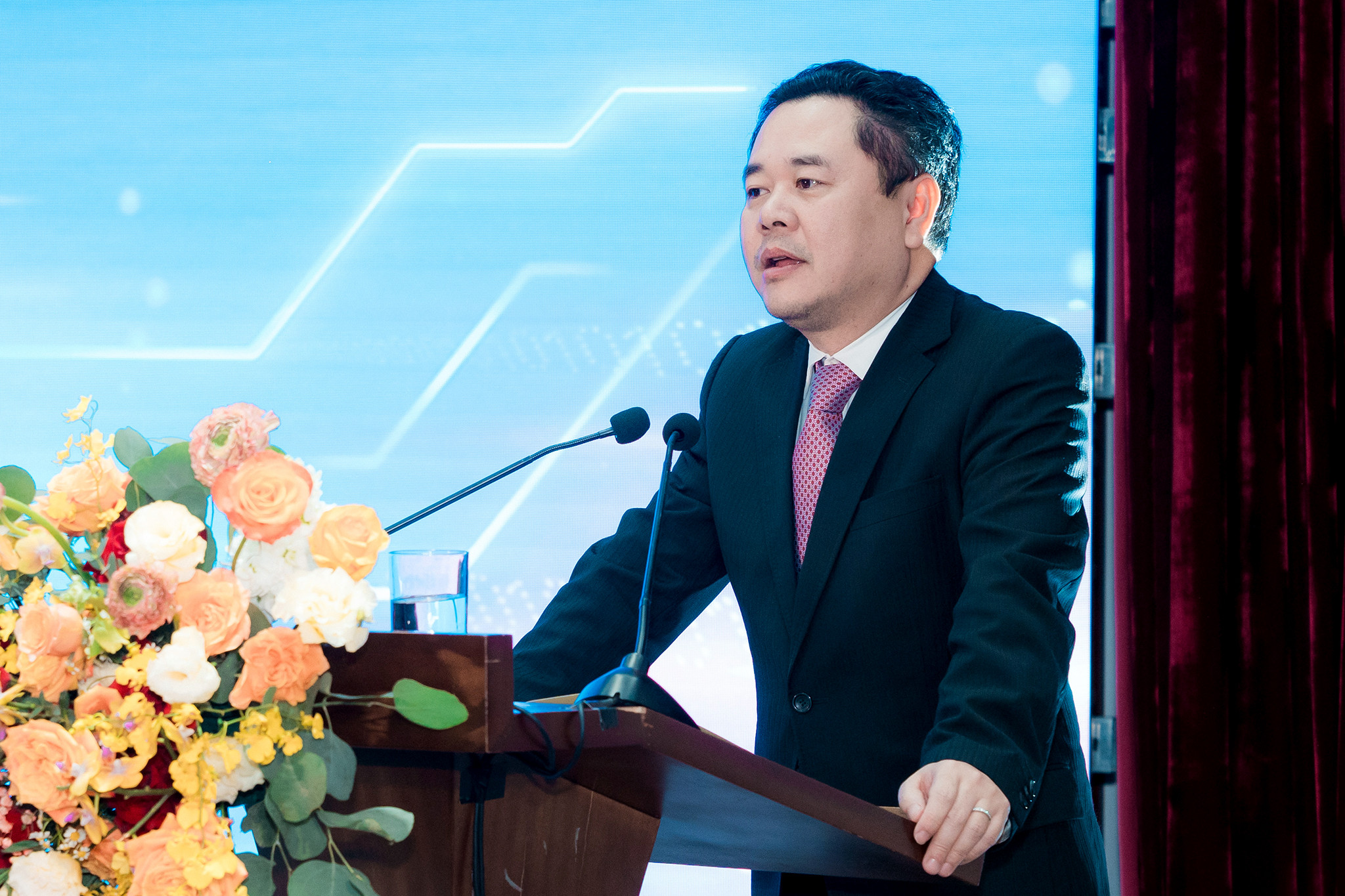 Mr. Nguyen Ngoc Canh emphasized, in the development process of MobiFone, human is the decisive factor. Therefore, MobiFone must restructure, especially restructure the organization and resolutely eliminate incompetent people, promote capable staff to help businesses develop.
According to MobiFone leaders, it is expected that by 2025, businesses will invest in digital infrastructure in the leading group, master core technology, improve the development of new customers, retain existing customers and create more resources. revenue, strong growth in digital service revenue.