Blockchain
Integrate Blockchain technology into Make in Vietnam browser
Coc Coc browser and search engine will work with KardiaChain to develop an unattended wallet integrated into the browser to promote the use of Blockchain and Web3.
Accordingly, Coc Coc will integrate Blockchain wallet module into all Coc Coc browser products on PC, MAC, iOS and Android platforms.
The wallet module helps users to manage secret key chains and interact with popular Blockchain networks in the world without having to install additional support programs in their browser like now.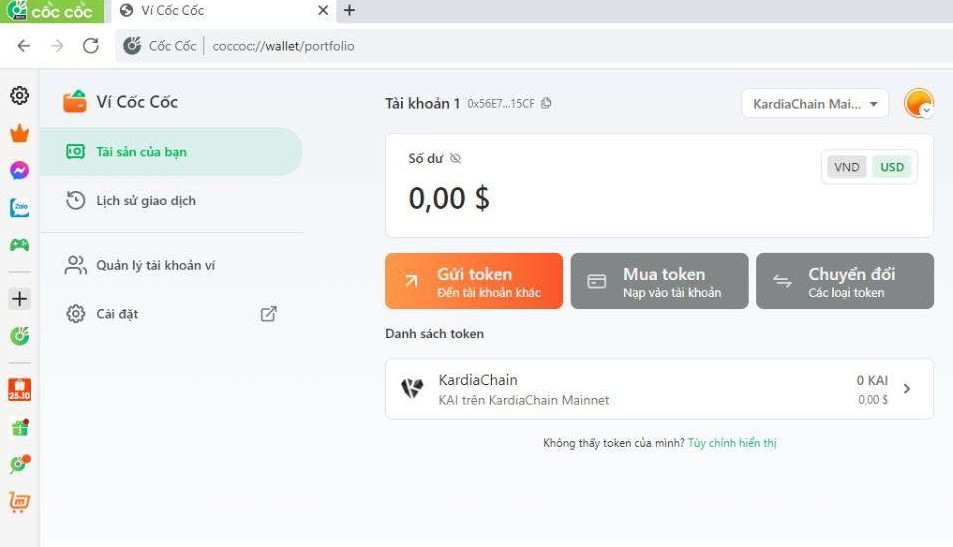 Because it is directly integrated into the browser, the Blockchain wallet module works more efficiently, the user experience is smoother and faster. At the same time, the battery consumption is also less when used on mobile devices compared to wallets (extensions) and wallet applications.
In the fourth quarter of 2022, Coc Coc will release a limited beta version for some users to test the product before officially expanding to all users in 2023.
According to Mr. Nguyen Vu Anh – CEO of Coc Coc, the Blockchain wallet module will have an interface designed to suit the needs and habits of Vietnamese people.
Specifically, technical terms are all Vietnameseized. The user manual is fully presented in Vietnamese. The steps to create and store the secret chain are also well designed.
On the wallet module, there will be built-in popular Blockchain networks such as Ethereum, Polygon, BNB Chain, KardiaChain. Smart contract addresses of popular tokens will also be stored and integrated directly into the wallet module, thereby reducing the risk of forgery attacks.
Mr. Huy Nguyen – CEO & Co-founder of KardiaChain said that, Web3 Technically viewed as a protocol that allows browsers to communicate with decentralized platforms (Blockchain), inspect data, create transactions, or interact with applications on it (DApps). .
Normally, a Web2 browser that wants to connect to the Web3 platform will have to go through plug-ins (plugin/extension/add-on) such as MetaMask, Trust Wallet, etc.
This contains risks when the extensions can be copied, edited and scammed by hackers if unfortunately the user downloads a pirated or fake version. can be stolen. That's why Web3 browsers like Coc Coc and KardiaChain versions were born.
These are the first and important steps in integrating more advanced features and utilities of Web3 in later versions. With this combination, Coc Coc browser will be full of features similar to pioneering Web3 browsers in the world such as Brave Browser, Opera Web3 Browser.
Vietnamese browser aims to help at least 5% of users activate and log in to Web3 wallet within 12 months from the time the product is officially released. In the future, Coc Coc will also research, develop and build new products using Web3's decentralized technology platforms such as NFT.
Trong Dat