Explore
Hyundai reveals plans to produce electric vehicles in Vietnam
Hyundai Group has revealed its plan to assemble an all-electric model in Vietnam from the middle of the year after the joint venture of TC Group and Hyundai was inaugurated. factory 2nd in Ninh Binh.
Sample tram Hyundai's first assembly is likely to be the Ioniq 5 and is expected to be produced at the new plant around the middle of next year. This factory has just been inaugurated with a designed capacity of 100,000 vehicles/year, helping to increase the company's production capacity in Vietnam to 180,000 vehicles/year, meeting domestic demand as well as exporting to other countries. water in the area.
Before assembling electric vehicles, the second assembly plant of this joint venture will produce a hybrid version of the Hyundai Santa Fe SUV. This shows the assembly capacity of the new factory in Vietnam when it is invested with many modern technologies with the lines in the welding and painting workshops being maximized with robots and automation. The assembly workshop is managed with real-time data.
The entire production and quality control data system is managed in real time, connected to the global Hyundai quality control system. This makes the leaders confident with the plan to assemble the first electric car model of the company in Vietnam.
According to TC Group Chairman Mr. Nguyen Anh Tuan, this factory invests many modern technologies and aims to be a smart factory model. This is considered a new step in improving the production and supply capacity of Hyundai vehicles, at the same time realizing the joint development strategy of the two groups as well as contributing more to the development of the industry. automobile industry in Vietnam.
Although they have begun to introduce green car models to domestic users, car manufacturers still "open" their plans to produce electric vehicles in Vietnam. What makes car manufacturers not "satisfied" with the investment in electric vehicle production because market capacity is still low and electric vehicles are not yet chosen by many users. Along with that is the slow development of infrastructure.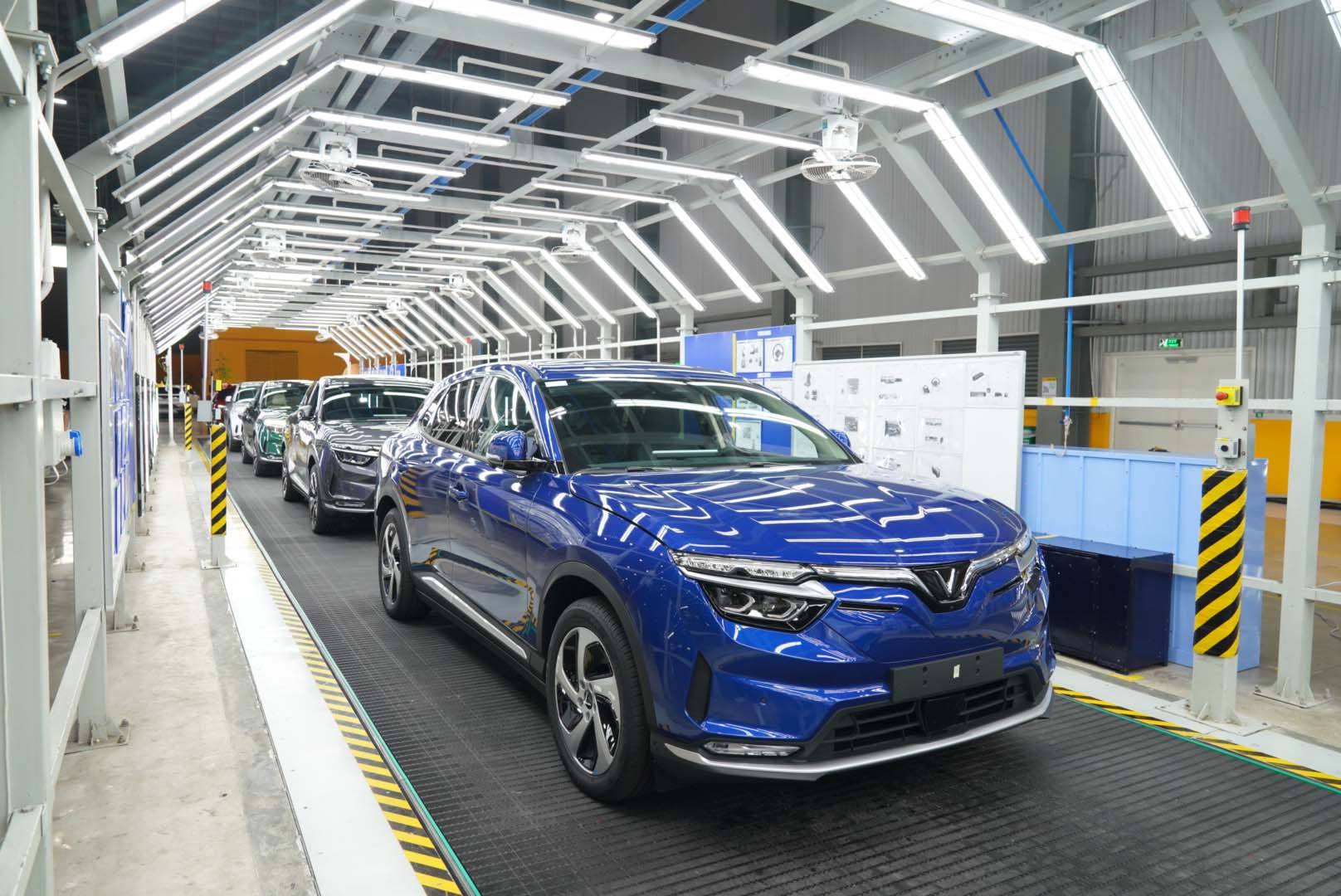 Currently, only VinFast produces electric vehicles in domestic factories. In September, the VinFast Hai Phong factory opened its doors to the press to visit the electric car production line, when the first model VF8 was completed and left the line for export. VinFast electric vehicles are manufactured in a modern factory complex with a high automation rate with 98% automatic body shop, 90% automatic engine workshop with a capacity of 3,000 electric buses and 250,000 electric cars per year. in phase 1. At this factory, many other electric vehicle models will also be available to users in a short time.
Hyundai's electric vehicle assembly plan not only contributes to promoting the supposedly potential electric vehicle market, but also opens up great prospects when more big brands plan to produce electric vehicles in Vietnam.
Currently, the Government is offering tax incentives to promote electrified vehicles, with a focus on pure electric vehicles. The policies are expected to boost the market if they go hand in hand with the infrastructure development strategy. As the market develops, automobile production will also be changed when it is possible to attract investors to focus on production.