Chuyển đổi số
How to look up electronic household registration book fastest?
According to the Police Department for Administrative Management of Social Order (C06 – Ministry of Public Security), currently functional agencies manage people's residence information by electronic means, also known as Registration book electronic.
How to look up an electronic household registration book simply and conveniently by following the steps below:
Step 1: Visit the website of the Vietnam Social Insurance Agency at: https://baohiemxahoi.gov.vn
Scroll down and select the online search item.

Step 2: After the online search window appears, click Look up social insurance code in the right corner of the screen.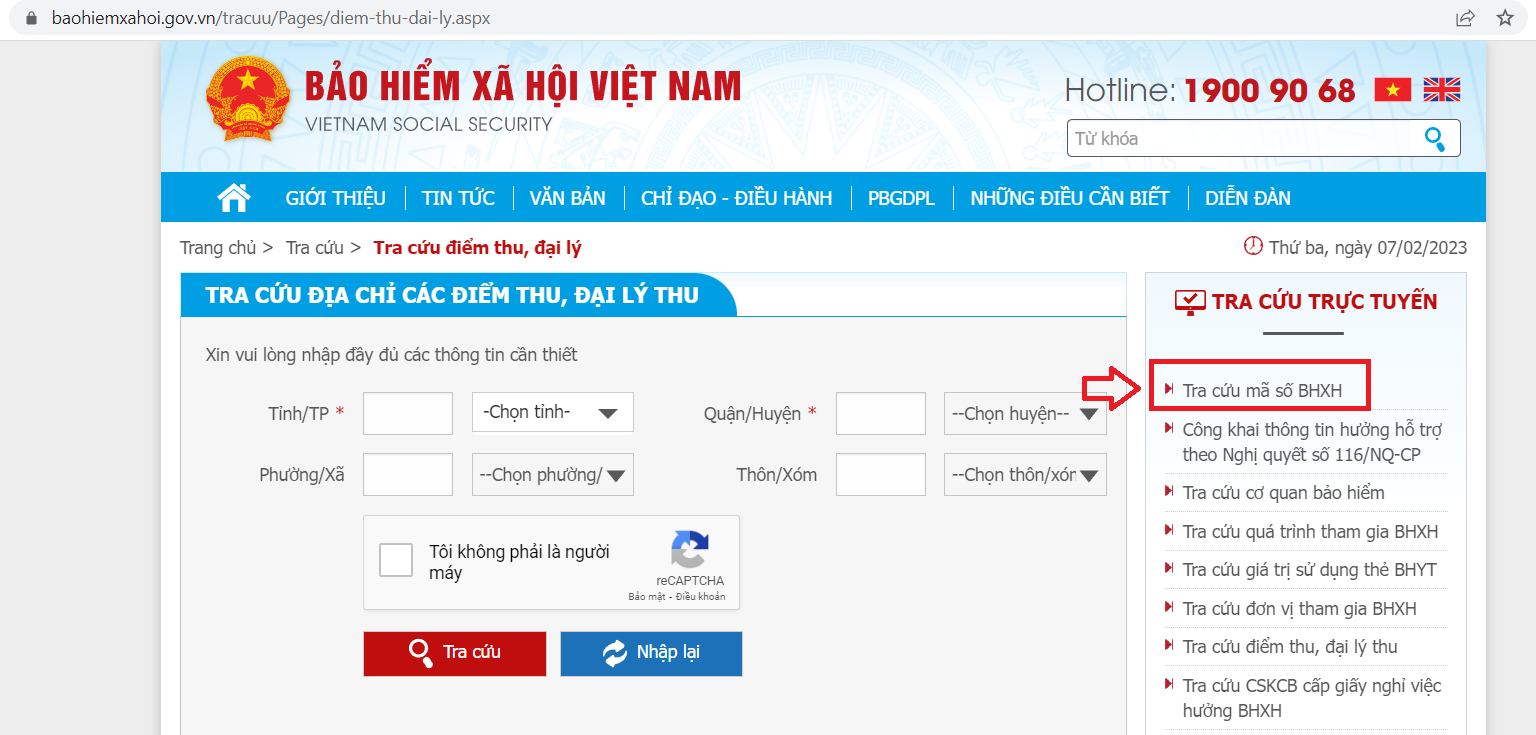 Step 3: Fill in all the information fields in this section.
Note: The fields marked with a red * are required to be filled in and cannot be left blank. In addition, CCCD/ID/Passport information and date of birth are required.
After entering all the information, click to confirm "I am not a robot".
Once confirmed, click "Search"
Step 4: Information returned with results includes:
– Social insurance number; Full name; Sex; Date of birth; Household code; Address and status.
Note: The above operations are using the social insurance code lookup function. The number of the electronic household registration book is only one of the attached information for each individual when conducting the search.
Watch the live video tutorial below: