Technology
How to get the best minds to contribute to Vietnam?
VietNamNet had a meeting and chat with Prof. Quarraisha Abdool Karim – The owner of the VinFuture Special Award for "Scientists from developing countries" in 2022.
As a scientist from South Africa, Prof. Quarraisha Abdool Karim and her husband, Prof. Salim Abdool Karim develops research to help prevent HIV transmission and reduce the burden of AIDS.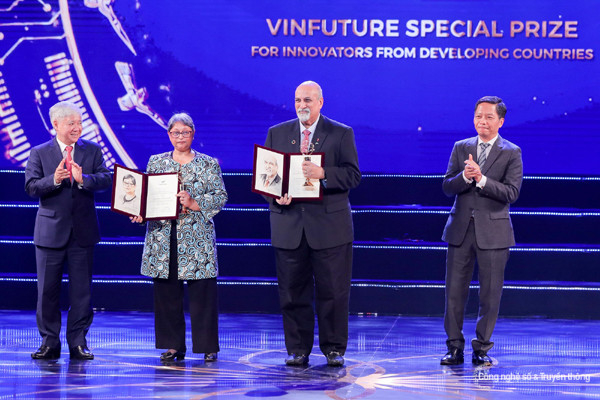 With their long experience in the field of epidemiology, these two scientists have developed a gel containing the drug tenofovir that helps fight HIV and prevent infection, thereby laying the foundation for a preventive treatment method. HIV pre-exposure prophylaxis (PrEP).
Salim Abdool Karim and Quarraisha Abdool Karim also created the oral drug to establish an HIV prevention strategy specifically for women and adolescents and to reduce the risk of HIV transmission in infants.
VietNamNet Please send the content of this discussion to the readers.
As a scientist from a developing country, what difficulties and challenges did you have to go through to get to the present achievements?
As a female scientist, coming from a developing country, I have been through a lot of difficulties. However, I was lucky enough to get through it thanks to the support of mentors. As for myself, when I encounter difficulties, I will try to overcome it and not let those obstacles stand in my way.
I understand well the difficulties that female scientists are facing. However, we are in the 21st century, one of the sustainable development goals set forth by the United Nations is on gender equality. We must fight by all means for women to have rights and equal opportunities, thereby contributing to the world.
As a female scientist, I find that women see particular problems through a slightly different lens than men. But when we work together, men and women, we can find solutions that work for everyone. Obviously this is very important because we are not doing something just to meet the needs of half the population.
After participating in the VinFuture Prize in Vietnam last year and then returning to South Africa, what impression did you and other scientists have about Vietnam?
It was the first visit to Vietnam for me and many other colleagues, so everyone was very excited. After this trip, my other colleagues in South Africa in particular and Africa in general were curious to know about Vietnam. They want us to tell the story of this journey, the countries, the people and the scientists in your country.
That is also the reason that I and many others have come to teach in Vietnam. Starting from the previous visit, we have established a student exchange program in which some medical students from Vietnam will go to South Africa. There are also research and cooperation projects between Vietnamese scientists and South African scientists.
What motivated you to cooperate with Vietnamese scientists as well as promote exchange programs between Vietnamese students and universities in your country?
When I started researching HIV 34 years ago, I knew very little about the disease. Throughout my career, I have benefited from the help of instructors, as well as other partnerships and partnerships. So if I see someone interested in the area of ​​research I'm working on, I'd be happy to collaborate with them.
This is quite popular because research is a common topic that helps bring our passion for science together. We all aim to use science to make the world a better place and improve people's lives.
When we work together, we are like a group of scientists with a common goal, trying to find solutions to common problems of humanity. That is really important to me. We won't get far if we are alone. When we work together, we will find a solution.
I am also taking the opportunity while I am here to meet other Vietnamese scientists, and to see how we can attract more Vietnamese scientists and help them spread the word. the work I have done on a global scale. One of them includes raising the world's awareness of Vietnamese science.
Applied life sciences in medicine and biology are my strengths. I wanted to find out how my partnership could help build that capacity in Vietnam.
If you were asked to give some advice, what would you say to Vietnamese scientists in particular and young scientists in general?
In developing countries, including Vietnam, we don't put much emphasis on research. We focus more on economics than science. However, the truth is that everything around us, from our phones to tall buildings, is the result of science from different disciplines.
We should think about what we will leave behind after being in this world. We need to answer the question why are we here? What is our purpose? Not for fun, shopping or parties, it should be a meaningful life, not only for us but for generations to come.
Human beauty comes from the way we take care of ourselves and those around us. I hope young people can see how science has made the world a better place, so that they can be motivated to pursue science, instead of following Instagram, TikTok and following Kim. Kardashian.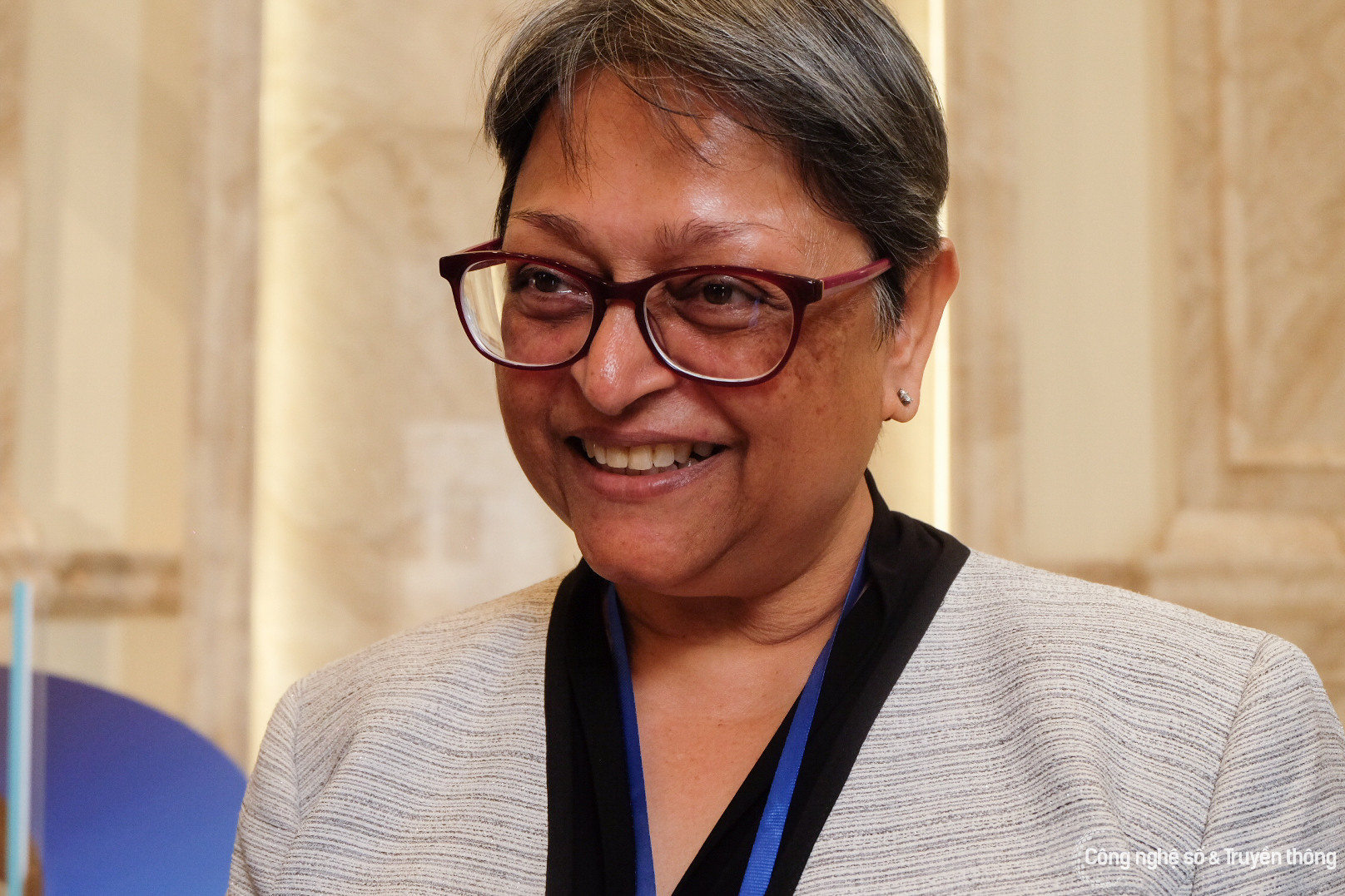 Vietnam and many other developing countries in the world are facing brain drain. What should we do to solve this problem?
I am a South African and am working mainly in my country. In the process, I have trained thousands of South African scientists, many of whom then went to another country with better conditions and stayed.
As for myself, I'm a strong advocate of staying to serve my people and country. I am not happy to see my country's scientists leaving for another country. However, I respect migration and immigration, which is quite common in the world today. Even my great-grandfather himself was an Indian who immigrated to South Africa long before that.
I feel that the brain drain facing developing countries is a very negative issue. We need to find a way to make the best minds stay and contribute to the overall development of the country.
To do that, we must demonstrate to them with certain strategic and competitive advantages, and also let them understand that, in other environments, they will not be able to have the same opportunities as in the country. .
Each country has its own challenges. The reality is that in developing countries there are already many problems that need to be solved. By addressing stories in developing countries, scientists will be able to create the best research and contribute to changing the world.
What message would you like to send to students, especially Vietnamese students?
For me, science is an interesting journey, I feel I have lived a meaningful life. If I had to say something to my students, as a scientist, I would ask the question that "What do you want to do to make the world a better place?".
Find your passion, pursue it with excellence, persistence, persistence. If you fail, don't give up, keep going and you'll get what you want. In that journey, our lives change and the world becomes a better place.
Thank you!
Trong Dat (Performed)