News
Ho Chi Minh City, the lovebird season in mid-March…
In the last few days of February and through to March, the army of bird photographers in HCMC Rushing up and down to capture beautiful photos of feathers in the love season.

The last few days of February, paparazzi Birds in Ho Chi Minh City pull together through the empty land next to An Khanh temple (Thu Duc city, cross Thu Thiem bridge 2 turn right) to take pictures of 3 pairs of bald eagles (scientific name: Green Bee-eater; Set of Lemongrass. Coraciiformes; Family Meropidae) are choosing this site as a nest.
March for humans is the month of women when there is March 8! In the case of the betel nut, the hens in these early March days are also queens.
The betel nut is a bird that eats bees and dragonflies. They fly at extremely fast speeds, so they capture their prey alive in flight. This job, the gentleman paid all the burden, and brought the bait to her during childbirth.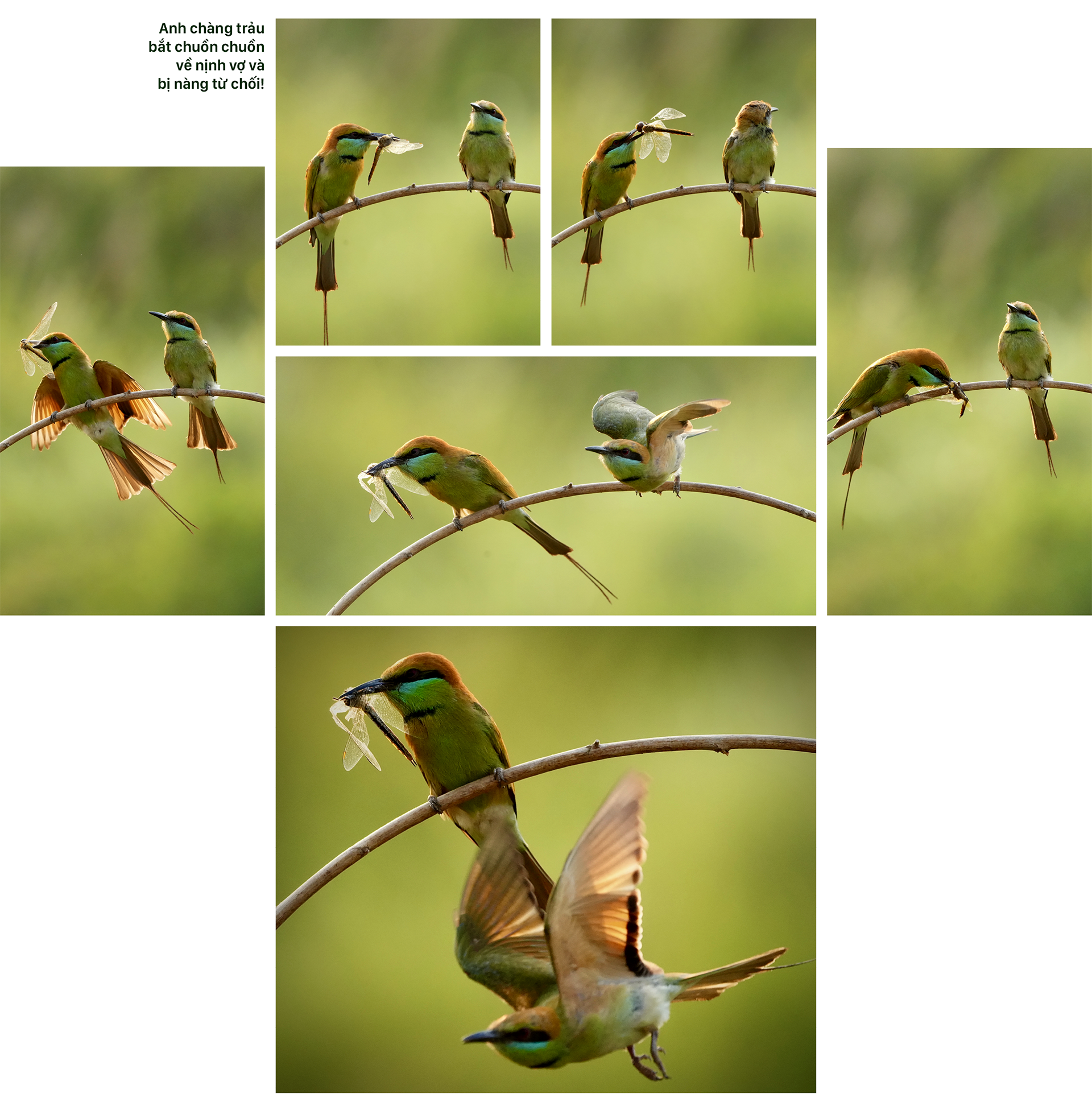 Pregnant women also seem to be blushing, sometimes she happily accepts the bait, sometimes turns a blind eye full of arrogance, the afternoon "I don't like this dish"!
I captured a series of pictures of him catching a dragonfly. The boy happily flew back to sit next to her, his beak held a dragonfly and tried to thrash the blade to drop the prey's wings so that she could easily eat it.
Yet she turned a blind eye, turned her head to refuse, raised her eyes to the sky, and then, like an annoyed pregnant woman, flew away, leaving her indifferent husband with greasy prey pretending to be afraid that she would change I mean, it's a pity to give up.
That said, she's not an idle person either. She also actively helps her husband dig burrows to make nests to prepare for motherhood. Seeing how the two of them fly back and forth to take care of the nest dug deep into the ground is so lovely.
The relic is a very shy bird, unable to get out to sit and take pictures. Each cameraman has to prepare a camouflage tent to get into, stick out his lens and hold his breath to wait for his time.
Saigon noon This season, in the middle of the field, it is not as hot as roasting, sitting in the tent is like a sauna, sweat is pouring, clothes are soaked. But everyone held their breath, strained their eyes, and their index finger was ready to trigger the trigger.
And the "illness" of bird photography people is never satisfied, so even if you have a good photo, you will still go to the field tomorrow in the hope that maybe today will have a better photo!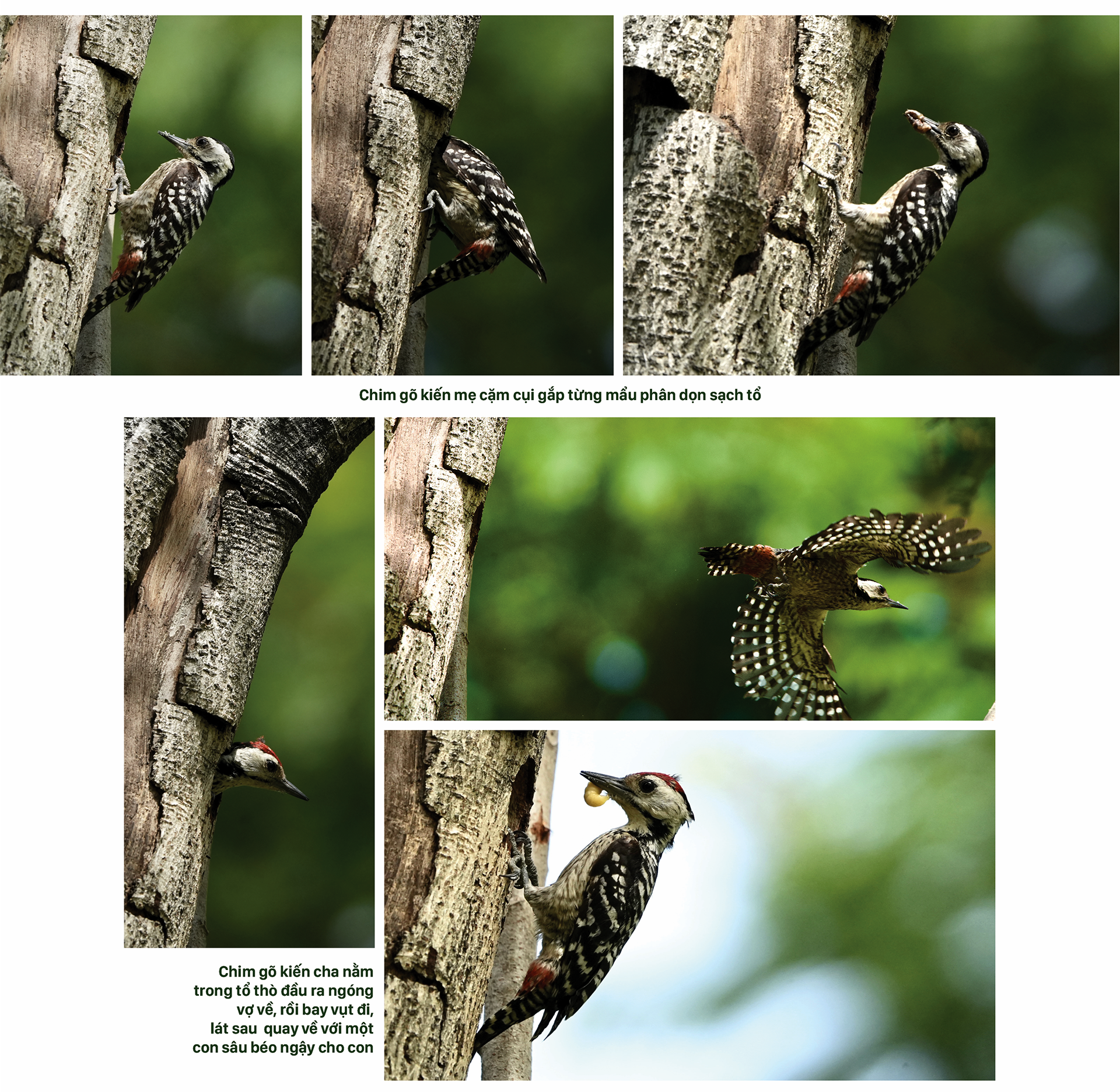 I've been taking pictures of snails for two days, when there is more news: Park Phu My Hung A pair of spotted-breasted woodpeckers (Scientific name: Stripe-breasted Woodpecker, Woodpecker Piciformes, Family Picidae) are also raising young.
On the same dry phoenix branch, in the middle is a woodpecker's nest, and on the tip is a woodpecker's nest (Scientific name: Golden-throated Barbet. Piciformes woodpecker, Family Megalaimidae) also make burrows in the trunk dried.
Just like snails, woodpeckers and cockroaches also passionately raise their children from dawn to dusk. The woodpecker nest is even better than never leaving the baby alone. When the father bird flew away, the mother stayed at home, working hard to pick up every piece of feces from the baby to bring out to clean the nest. The father bird brought worms to the child, but the mother flew away.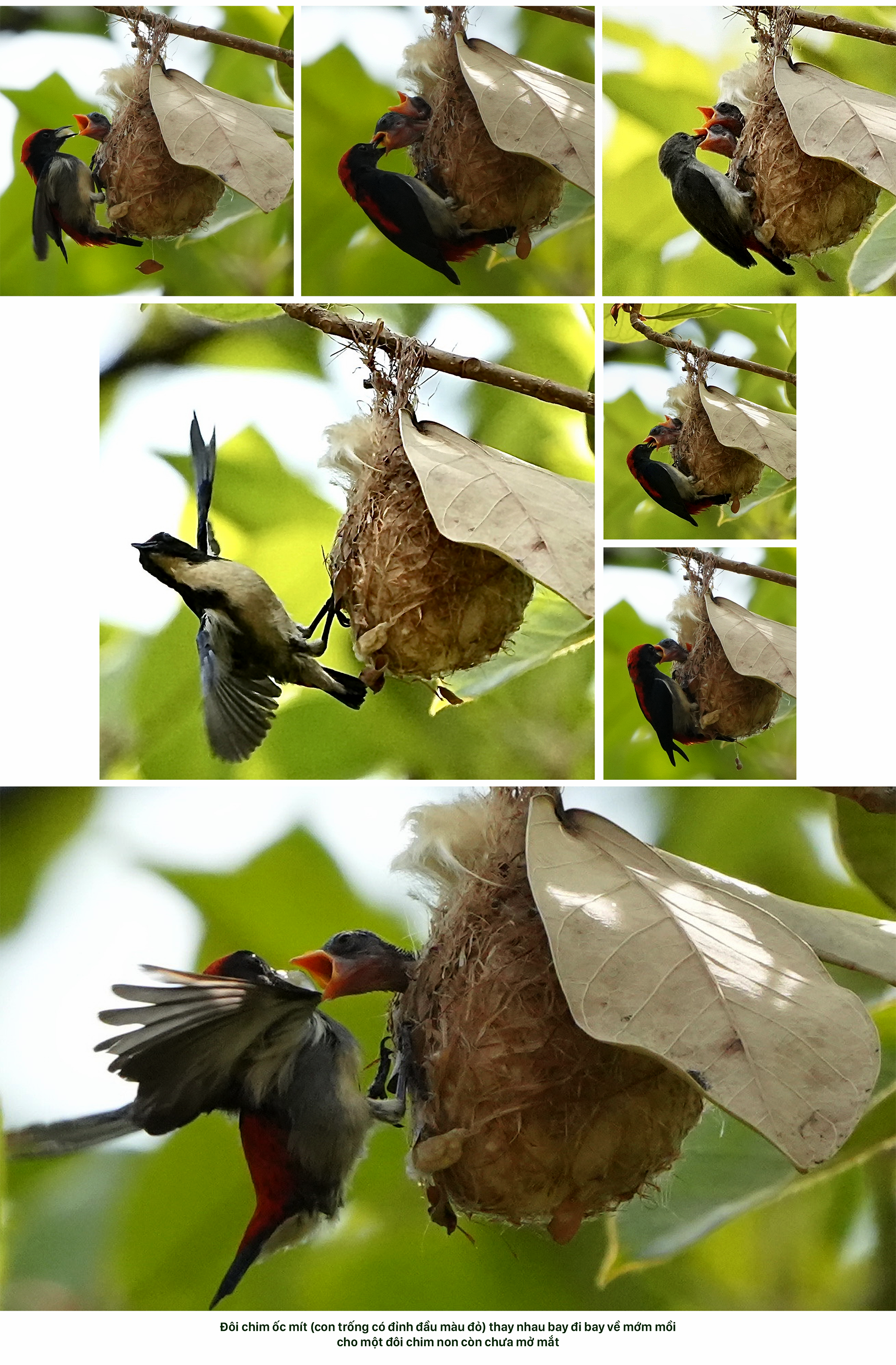 In fact, there is a reason: It has a threat from a bandit, a pair of flutes, who want to chase away the woodpecker family. Although the woodpecker has a smaller body, it is not afraid, ready to fight when bandits threaten sovereignty …
Bird photography – a hobby of not only retirees, but also university lecturers, doctors, entrepreneurs, journalists… Taking advantage of their free time, they go to work as the 5th "fool"! A hobby that does not affect anyone and contributes to beautifying a healthy land when introducing to friends and the community the pictures of birds in love season.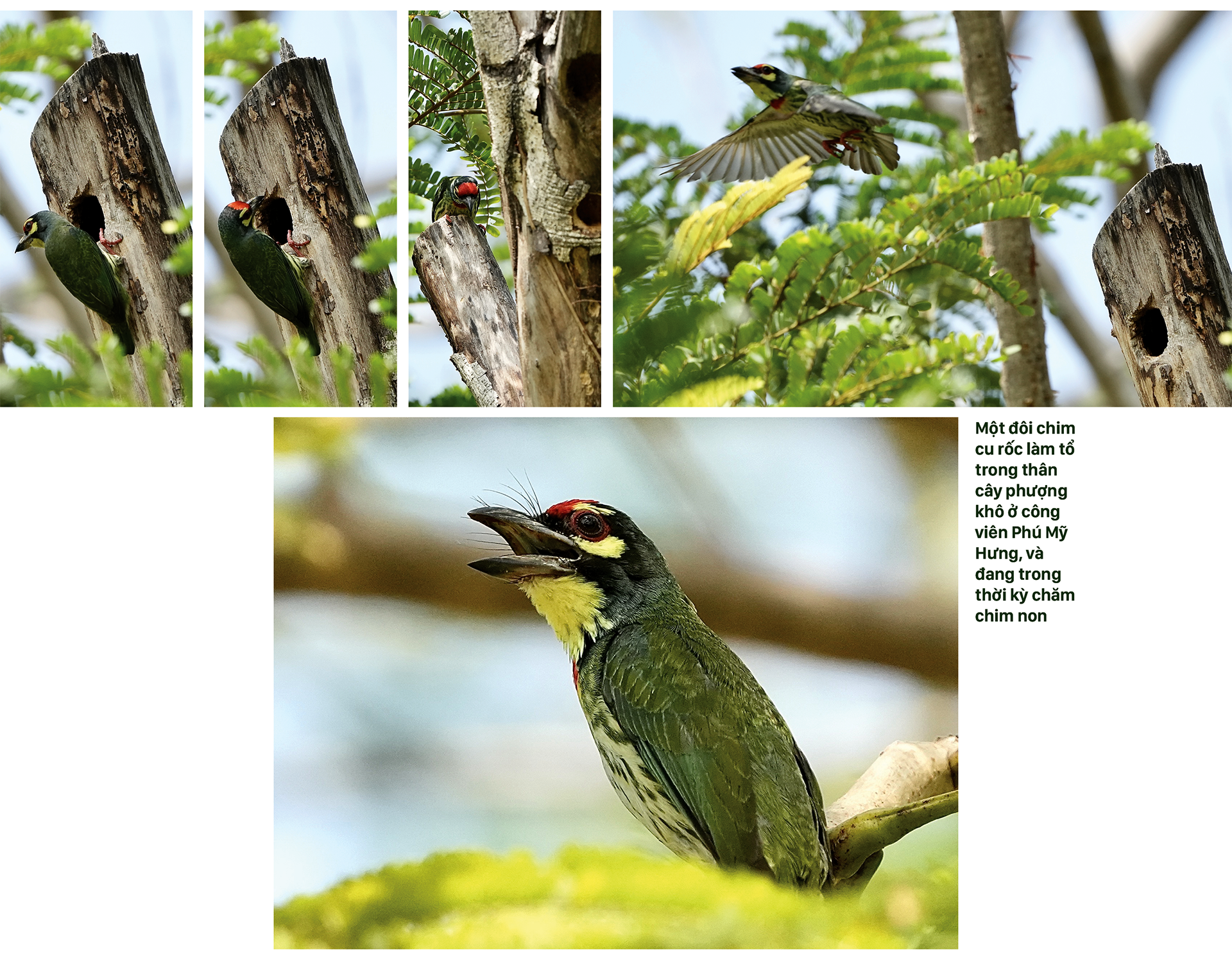 And again, the cameraman Birds are getting busier is also a positive sign of the environment, including more trees, and especially bird poaching is also significantly reduced.
* The scientific names of the birds in the article are taken from the book "Birds of Vietnam" by Dr. Le Manh Hung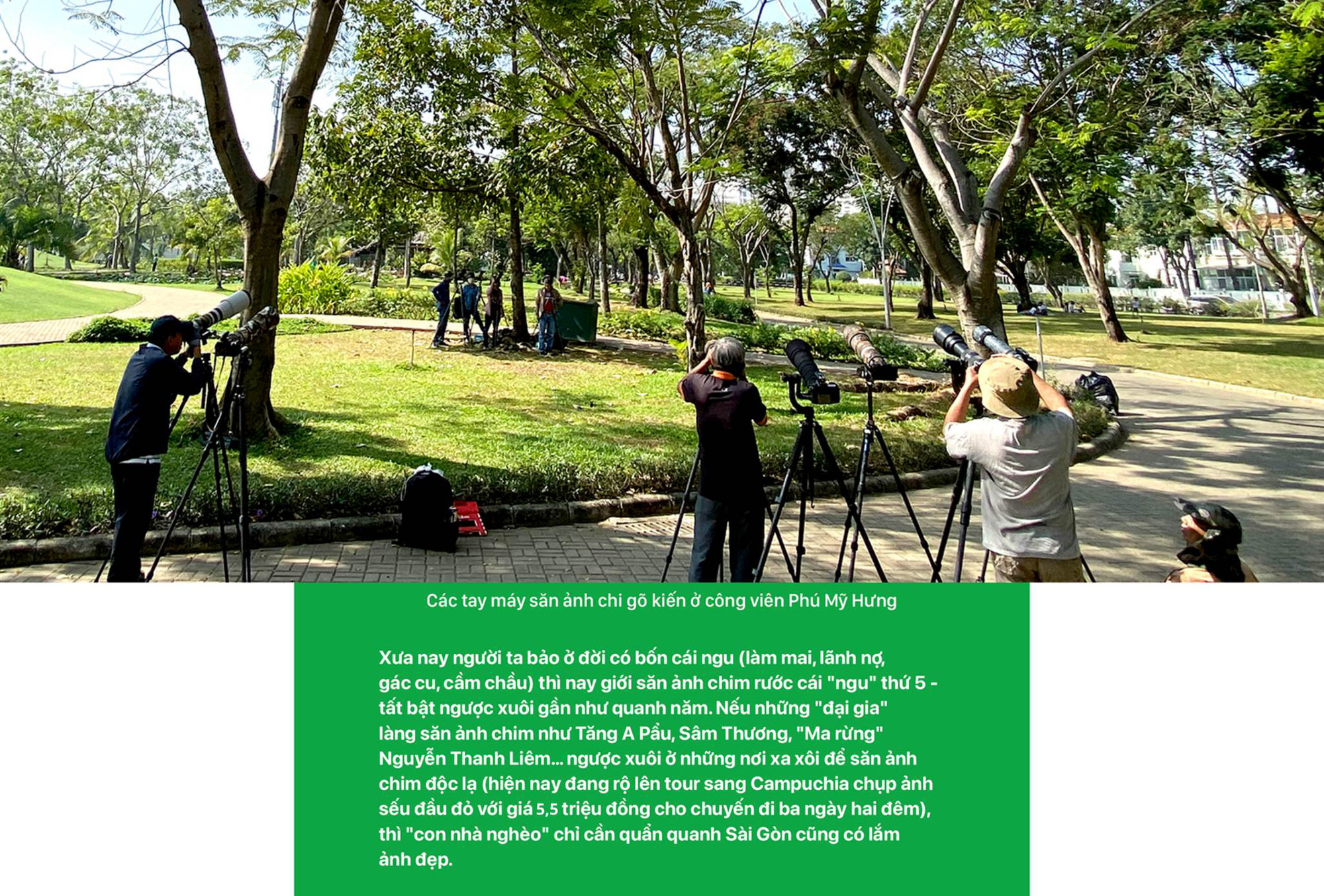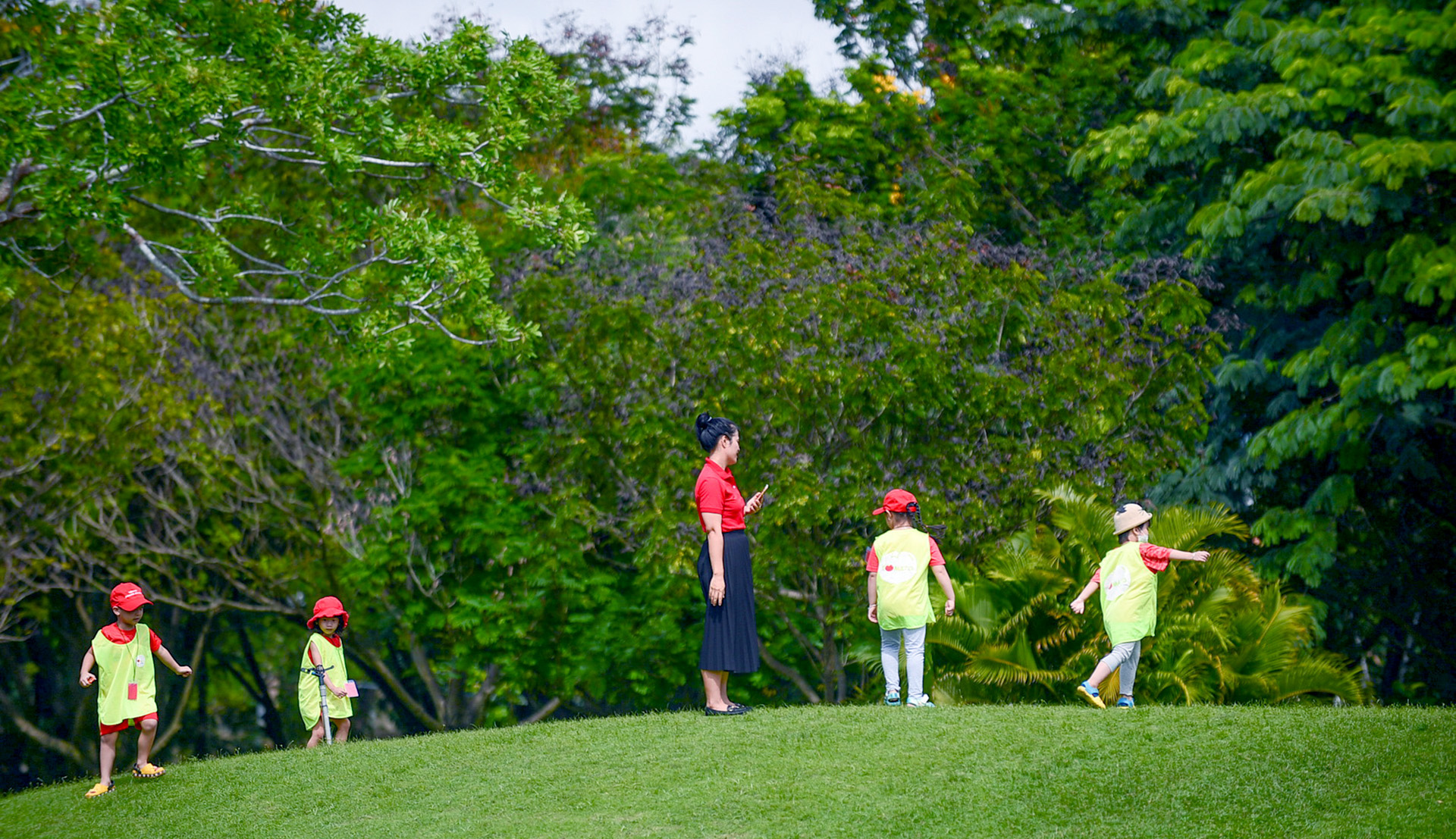 Phu My Hung Park this season has beautiful blooming lotus ponds, attracting people to go for a walk. Photo: QUANG DINH