Hawaii wildfires: The death toll rises to 67, many say they received no warning
Search teams are currently combing through the smoldering ruins of the city of Lahaina. And Hawaii state officials are trying to determine whether Forest fires how quickly it spread through this historic resort town with no warning given.
Wildfires have become the deadliest natural disaster in Hawaii's history, surpassing the tsunami that killed 61 people in the Big Island state in 1960, a year after Hawaii became the American state of Hawaii.
Local authorities warned that search teams with sniffer dogs were likely to find more deaths in the wildfires that have destroyed 1,000 buildings and left thousands of people homeless, taking years and billions of dollars to rebuild.
Maui regional officials said in a statement that the forest fire in the city of Lahaina was still ongoing but was 85 percent contained. The other two wildfires on the island of Maui are 80% and 50% under control.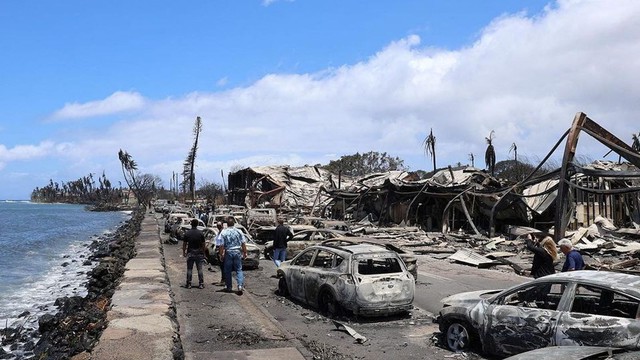 Three days after the disaster, it is still unclear whether residents were warned before the fires engulfed their homes. The island has emergency sirens to warn of natural disasters and other threats, but they don't seem to be heard in this forest fire disaster.
"I did a full review this morning to make sure we know exactly what happened and when," Hawaii Governor Josh Green told CNN, referring to the sirens.
Local officials did not provide a detailed description of what notifications were sent and whether they were made via text messages, emails or phone calls.
Governor Green described several simultaneous challenges, with telecommunications disconnection and firefighters focusing on another major wildfire as the biggest threat to the city of Lahaina.
However, Mr Green said, "We will do everything we can to find ways to better protect our people in the future."
Maui County Fire Chief Bradford Ventura said in an Aug. 10 press conference that the speed of the fires made it "nearly impossible" for frontline response workers to contact emergency management officials, who often issue real-time evacuation orders.
"They basically evacuated themselves without prior notice," Ventura said.
Maui County Mayor Richard Bissen told NBC's "Today" program on Thursday that he didn't know if sirens would sound, but said the fire was moving very quickly.
"I think this is an impossible situation," Bissen said.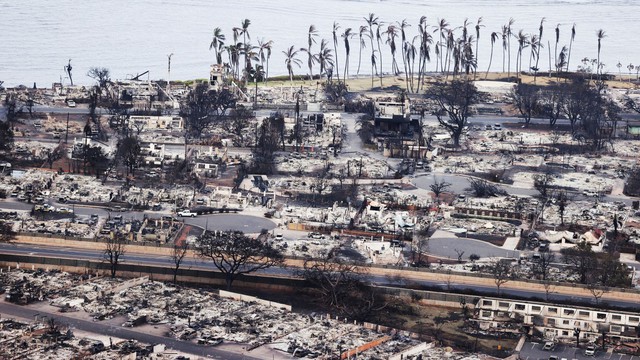 The disaster started shortly after midnight on August 8, when a fire was reported in the town of Kula, about 56 km from Lahaina. About five hours later, the power went out in Lahaina, according to residents.
In an update posted on Facebook that morning, the Maui district said the Kula forest fire had burned hundreds of acres of prairie, but a smaller three-acre (1.2 ha) fire was burning in Lahaina.
However, by that afternoon, the situation had worsened. At around 3:30 p.m., according to the district update, a fire in Lahaina suddenly started. Some residents started to flee, while others, including hotel guests, on the west side of town were instructed to take shelter.
In the hours that followed, the County of Maui posted a series of evacuation orders on Facebook as the fire spread through the city.
Several witnesses said they were not warned, describing their horror as the fire engulfed the city of Lahaina within minutes. Some were forced to plunge into the Pacific Ocean to save themselves.
Maui county officials began allowing Lahaina residents to return to their homes on August 11, though much of the western part of the county remains without power and water.
Police cordoned off downtown Lahaina as health officials warned that the air in the burned areas was toxic and it was dangerous to inhale dust and airborne particles.
"Hot spots remain and masks and gloves must be worn," the state of Maui said in a statement.
You are reading the article
Hawaii wildfires: The death toll rises to 67, many say they received no warning
at thuvienpc.com – Source: Soha.vn