Life
Gift suggestions for couples on Valentine's Day
Valentine's Day Origins – Valentine
Valentine was a priest under the Roman Emperor Claudius II. At that time, in the 3rd century, the Roman Empire had to participate in many bloody wars and was not supported by the people. Because of the difficulty of getting young men to join the army, Claudius II attributed the main reason to the Roman men's unwillingness to leave. family or their lovers and marriage only makes men weak; therefore, Claudius II banned weddings or engagements in order to focus on wars.
The priest Valentine of Rome, together with Saint Marius, resisted the decree of the powerful emperor and continued to celebrate the wedding of young couples in secret. When discovered, Father Valentine was arrested and sentenced to death by dragging and stoned to death.
Accordingly, before leaving the court, he sent the first "Valentine's card" to the daughter of the jailer Asterius, a girl born blind who had been miraculously healed by him before, and signed it ". dal vostro Valentino" – from your Valentine ("From your Valentine"). Until now, couples still have the tradition of signing with the old phrase "From your Valentine" instead of their own names in Valentine cards.
Gradually, February 14 every year became the day for exchanging messages of love and Saint Valentine became the patron saint of couples. People celebrate this day by sending each other poems and giving each other the traditional gifts of roses and chocolates.
In fact, whether it's Red Valentine, White Valentine or Black Valentine, every day has its own color and is sweet. Whether you are single or in love, don't forget to treat yourself and your loved one with sweet wishes.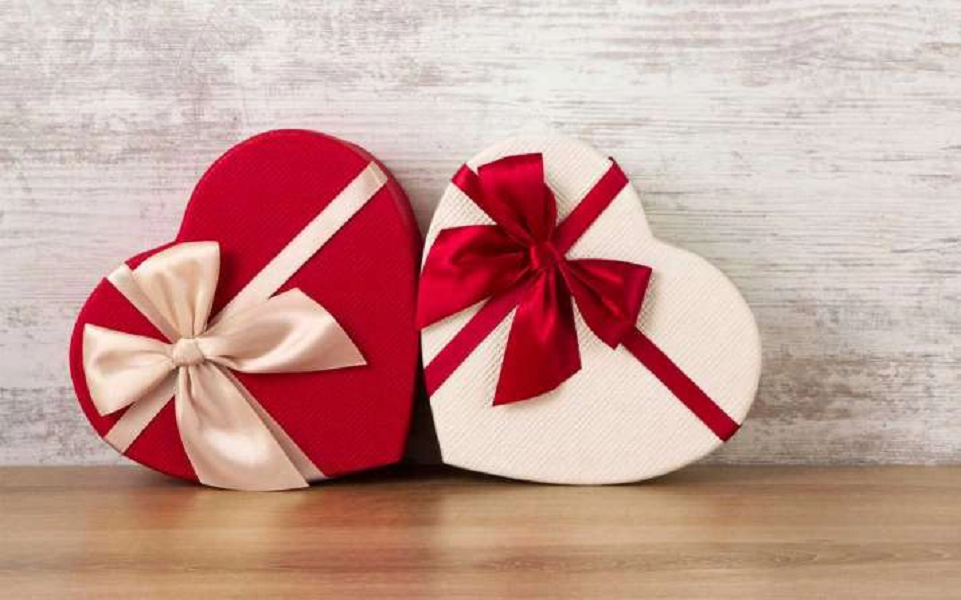 The ideal gifts for lovers on Valentine's Day
In the West, Valentine is celebrated on February 14 (ie Red Valentine) which is the official day, and according to the origin, on this day, boys will actively give gifts to girls. According to Japanese custom, Red Valentine will be an opportunity for girls to give the boy they love a gift to show their affection, if that sentiment is accepted, they will be given by that guy. gifts on White Valentine, ie March 14.
Depending on the customs of each country and the concept of each person to decide who gives gifts to whom. But nowadays, most young people, regardless of boys or girls, give each other gifts on these days to show their affection and love for each other.
Valentine's Day is approaching but you are still confused in choosing the perfect gift for the girl you love. You can refer to the following suggestions:
Love Chocolate: Chocolate has been considered a symbol of love and this is the most suitable gift for Valentine's Day. Chocolate is also a suitable gift for those who want to confess their love to their loved one on Valentine's Day.
Red rose: Red roses are one of the most chosen gifts to give to their loved ones on Valentine's Day. Therefore, giving a red rose to a lover means that it is a sincere and intense love with the message "I love you".
Couple clothes: On Valentine's Day, everyone can buy: Double tops, double shoes, double hats, … to give as gifts to the other party. In addition to the above gifts, cosmetics, jewelry, technology, books are also some of the gifts that can be given to the enemy on Valentine's Day.
Perfume: Perfume is one of the gifts that can be given to both men and women. If you are not sure about the fragrance that your loved one regularly uses, people should choose those with a light, cool scent.
Teddy bear: Not only girls but many boys also have a special love for teddy bears. So if you're wondering what to give your loved one, a teddy bear is a reasonable gift. Besides giving teddy bears, don't forget to include a card with loving wishes for your partner.
Truc Chi (th)
You are reading the article
Gift suggestions for couples on Valentine's Day

at
Thuvienpc.com
– Source:
www.nguoiduatin.vn
– Read the original article
here