Fear of inherited bleeding due to slow change
Everyone tries, everyone is difficult.
At the international conference "Promoting the role of the world's cultural and natural heritage in sustainable development in VietnamHeld in Hanoi on March 24, Hoi An City People's Committee Chairman Nguyen Van Son said that after 20 years of being registered. UNESCO heritageHoi An has gone from being a "retirement" city to a famous tourist destination. Hoi An welcomed 5.5 million visitors in 2019, including more than 3 million international visitors. This old town chooses to develop in depth, building street orientation in the town, town in the city, saying no to large roads and massive constructions. Hoi An has many tourist products such as: Old Town Night, Thanh Ha Ceramic Village, Bay Mau Coconut Forest…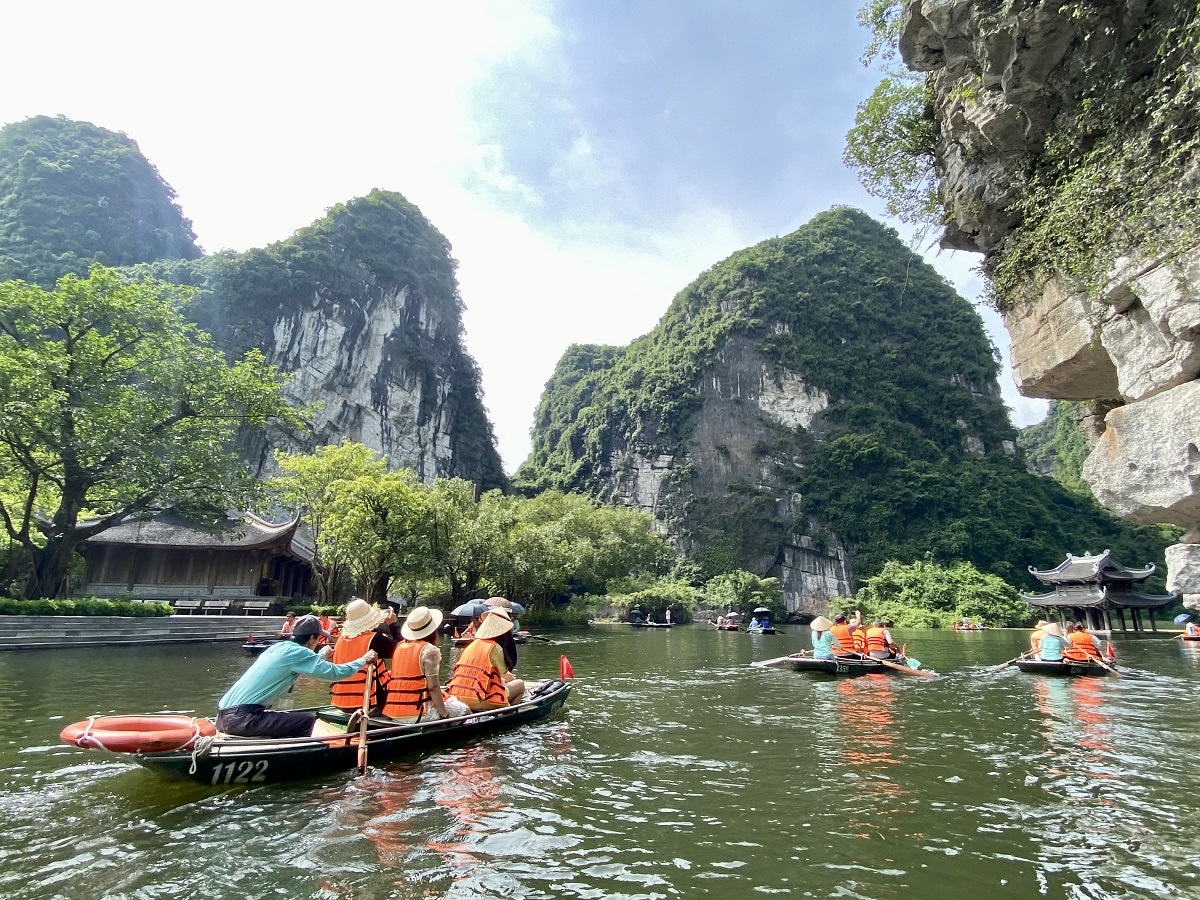 "Since the night of the old town, the craft of making lanterns is exported to the world. From the value of nature, a new profession such as bamboo making… Hoi An has always decided to preserve and promote heritage on the basis of focused on people. People also get rich from wealth," Mr. Son said. But Hoi An also faces many challenges. "The contradictory history of conservation and development is often tense. Especially, most of the people's monuments are; most of them serve for commercial, commercial, expansion, renewal and heritage deformation purposes. Floods. The heritage blood due to the old house has many generations, they cannot divide the profits, or many people sell the property to divide it among the family members. old house," Mr. Son said.
Meanwhile, Mr. Le Minh Tan, Deputy Director of the Board of Directors halong bay (Quang Ninh), speaking about the difficulty of how to develop the fleet and maintain the green environment of the bay. The more guests, the more ships and trains at sea, the more risk of pollution the environment runs here. "What we strive to grow is green," said Mr. Tan.
Mr. Phan Van Tuan, deputy director of the Hue Monument Conservation Center, talked about preserving and collecting antiquities. There are many antiquities of the Nguyen kings that are no longer in Hue. There are other antiquities also from the Nguyen dynasty that sometimes appear suddenly but the center cannot be bought. The center also donated or purchased many Nguyen Dynasty artifacts, such as Nguyen Dynasty mandarin hats and royal robes. However, that doesn't seem to be enough. In addition, Hue also has the difficulty of restoring mausoleums. "Traditional and specialized supplies are something we have a hard time dealing with," Mr. Tuan said.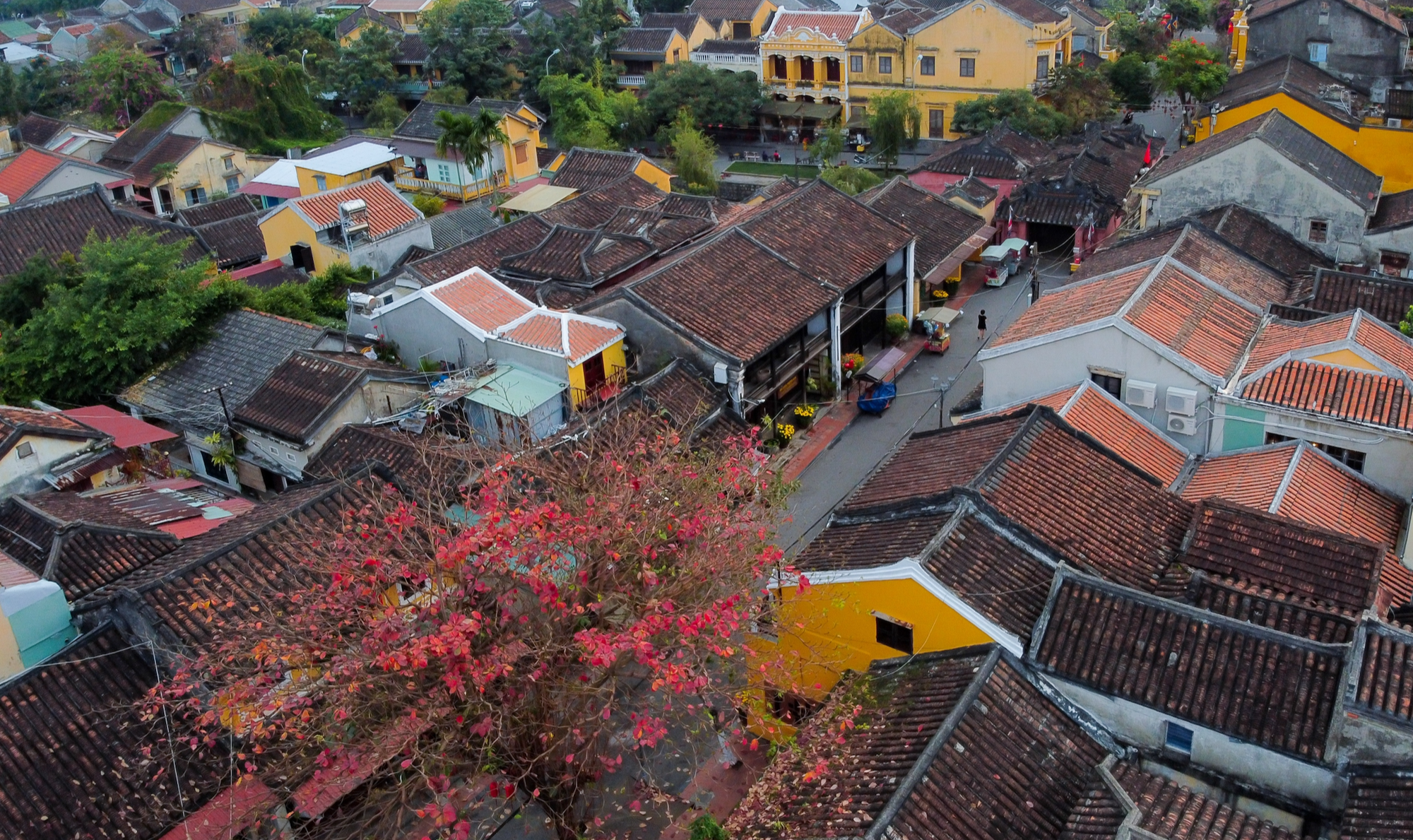 Preserve in research and must slowly
Associate Professor Dr. Tran Duc Cuong, president of the Association for Historical Sciences, said heritage sites need to be further investigated to promote their historical value. In the world, there are many large document centers with documents on Vietnam such as the archive of Aix-en-Provence (France) with documents on Indochina, including Vietnam; archives of the French Ministry of Defense; or material about Vietnam in Chinese stores. "However, access to these documents is difficult because researchers Vietnam there is no funding," said Mr. Cuong.
Associate Prof. Dr. Tong Trung Tin, President of the Archaeological Association VietnamHe said it was difficult when local leaders often questioned why there had to be so many archaeological digs. "They asked why so many excavations, while archaeological excavations with relics and ruins are regular," Tin said. Therefore, Mr. Tin hopes that leadership awareness of this change will not be too slow.
Assoc. In the ancient capital of Hue, the preservation of wooden architecture is difficult both in terms of materials and craftsmen. "Hue is setting up a Center for the Conservation of Wooden Architecture with the support of UNESCO. We also hope that heritage sites will receive more support," said Mr. Bai.
On the UNESCO side, Mr. Lazare Eloundo Assomo, Director of the World Heritage Center, highly appreciated the achievements and lessons learned from heritage sites in the UNESCO World Heritage Site. Vietnam. "All the heritage site delegates expressed their commitment to continue protecting the heritage site they are managing. For me, this is the most important thing," she said.
Mr. Lazare Eloundo Assomo also said that heritage sites must try to balance the need to force the site to contribute more financially to the community and to sustainable development.
"In Ha Long, there is a story about wooden boats and sewage. We can't do it (economically) in a hurry, if we preserve it but do it fast, there will be times when we find it wrong and do it." not be able to return Ha Long is a tourist destination. According to the schedule, the more tourists there are, the greater the pressure on sewage. Venice also has the same problem," she said.
According to Mr. Lazare Eloundo Assomo, there should be long-term craft training strategies. "In Hoi An, old houses need craftsmen and need a long-term training strategy. Talented people leave, many people want to go to the city and go abroad. Therefore, it is necessary to have a support plan to training to ensure qualified artisans. A strategy is also needed so that old artisans transmit ancestral techniques to young people. Without them, conservation cannot be done well," he said.