Explore Bo My Cave – a little known place in Ha Giang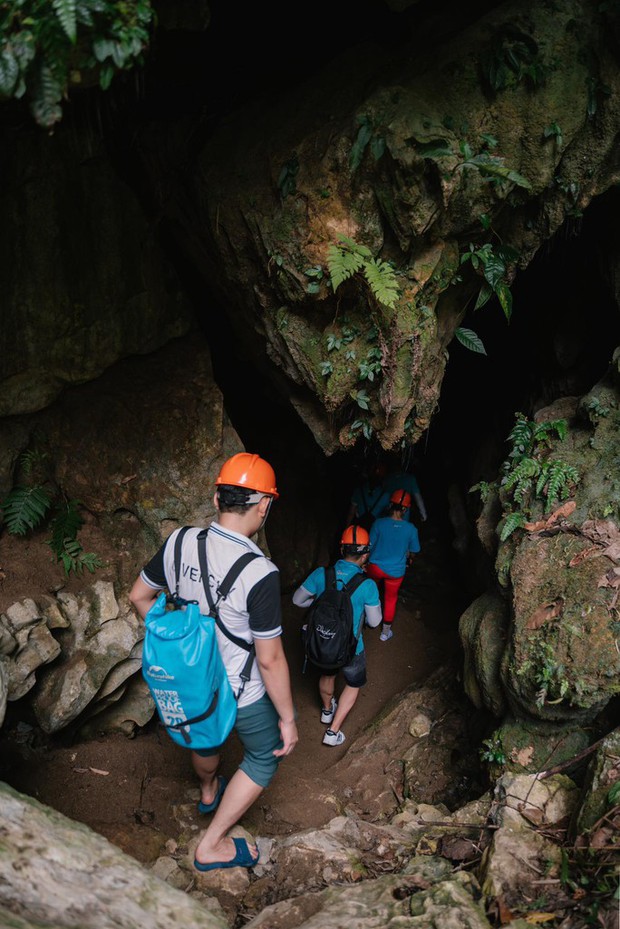 Bo My cave (Khun village, Bang Lang village, Quang Binh province) is about 2 km deep, about 20m wide in its width, about 50m in the highest part of the cave, it can accommodate hundreds of people.
The cave is divided into 2 parts, the dry cave and the water cave. The main tourist attraction is the water cave; The dry cave is considered as an alternative way out of the cave, where there is often mist and fog.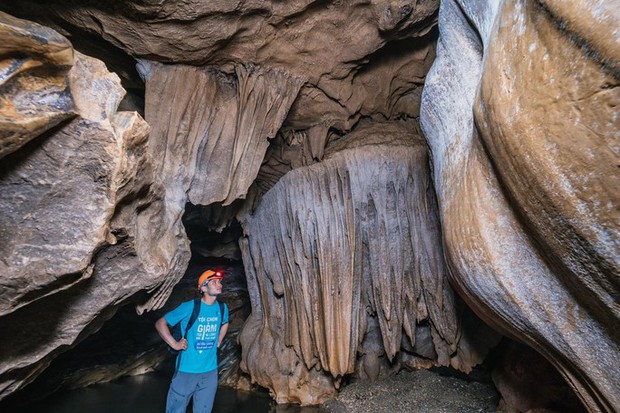 Bo My Cave (Khun village, Bang Lang village, Quang Binh district, Ha Giang province)
The main area in the cave is open like taking us to another world with many stalactites glistening under the bright light.
Along with natural tectonics, the stalactites and stalactites of Bo My cave have many shapes that we have never encountered before in the first caves like Lung Khuy or Kho My (Quan Ba).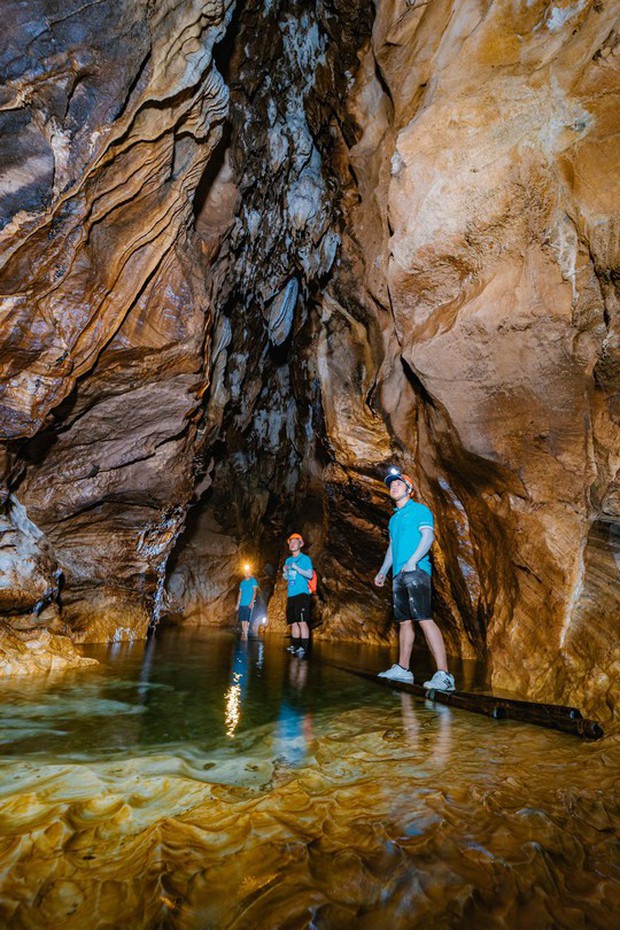 The stalactites are amazingly shaped in the cave
The deeper you go, the more strangely shaped rocks and stalactites appear, sometimes like a bridge, sometimes like a curtain, sometimes like a silk thread lying casually on the cliff.
There are also strangely shaped stone blocks like human body parts, Buddha statues, sitting on chairs, and winding stone veins like the shape of road fields… they are very interesting and curious.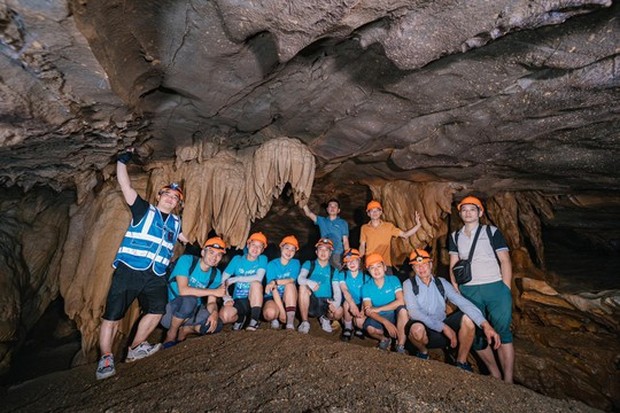 Open spaces for tourists to take souvenir photos
In addition to the open areas for tourists to take pictures of the monument, the most impressive part is probably the narrow high wall. Visitors must follow the guide's detailed instructions, hold on tightly and follow the two sides of the cave wall to move safely to the next section.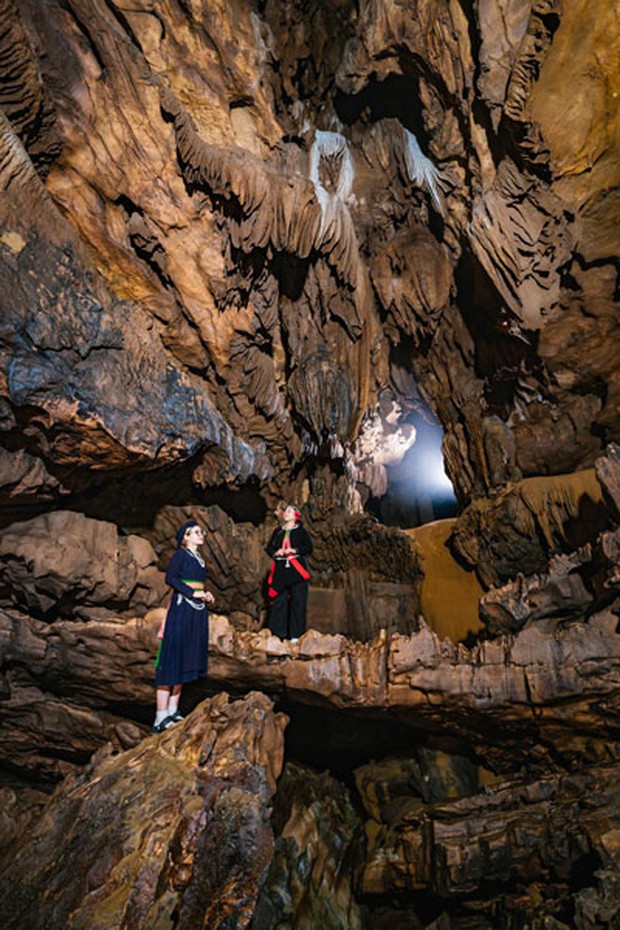 Amazingly shaped stalactites in Bo My Cave (Ha Giang)
In every cave there is an underground stream, with parts of water more than 2m deep, people build rafts so that visitors can easily travel to visit and take pictures.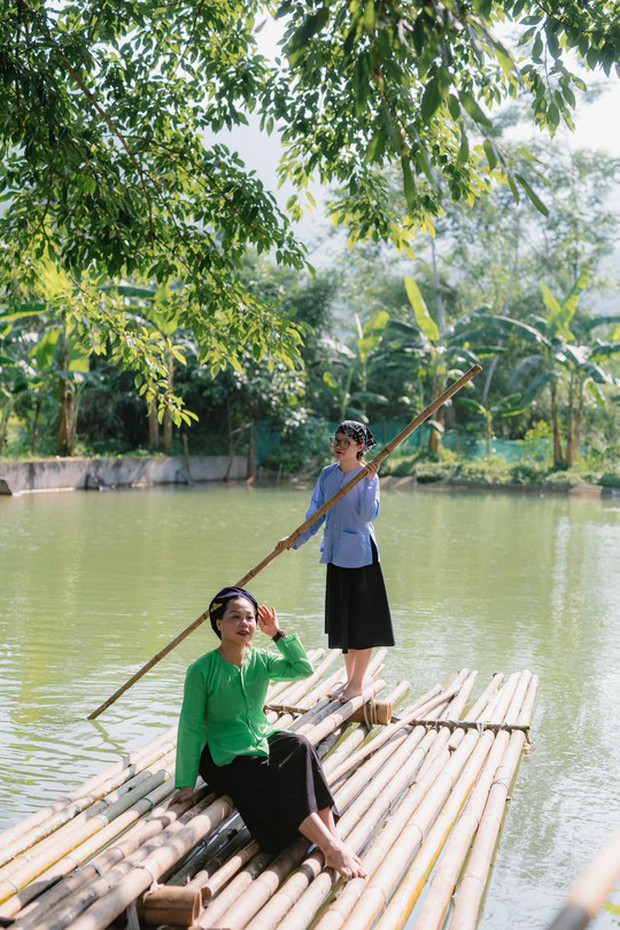 Currently, tour groups have only explored a large part of the cave. The last stop is where the waterfall flows down to form a small pool. Visitors can swim here, take pictures and relax before returning.
Explore Bo My Cave (Ha Giang)
Another cave is still many mysteries, maybe it needs more equipment and time to explore and use.
Bo My Cave is located in Khun village, 4 kilometers from the center of Bang Lang village, 8 kilometers from the center of Quang Binh district. The town has a total area of ​​1,513 hectares, the average temperature is 23 degrees Celsius.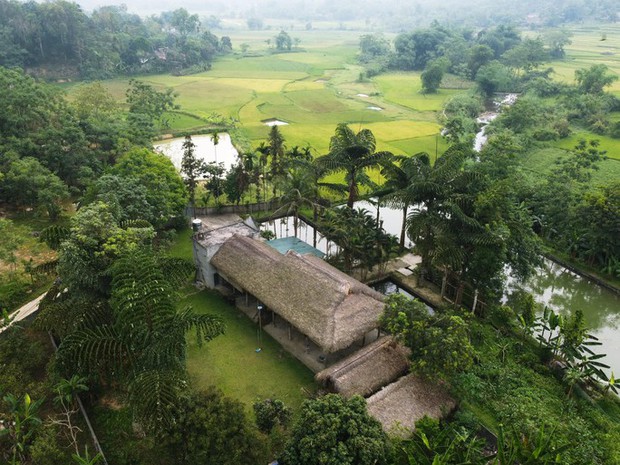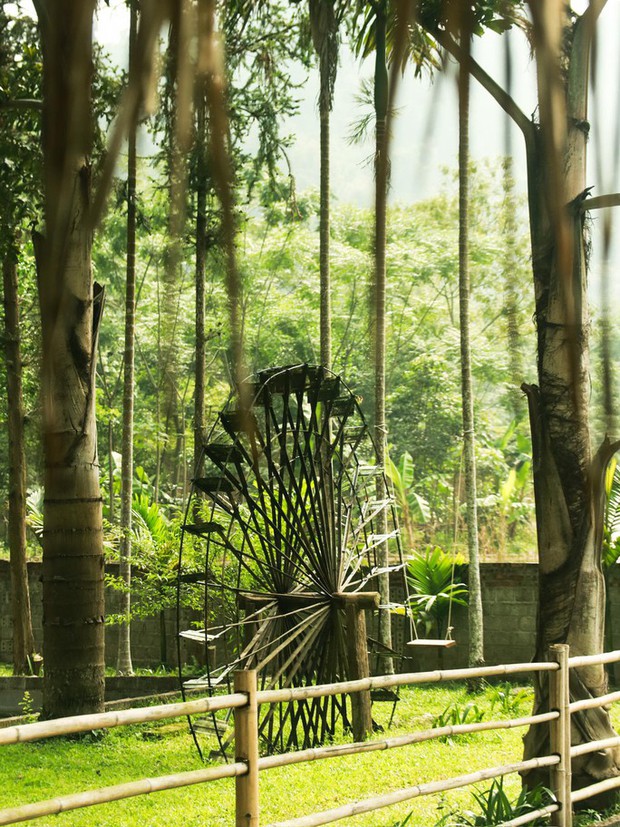 Currently there are 4 ethnic groups living together: Tay, Dao, Nung, and La Chi. Each race has its own unique culture and rich personality; Traditional values ​​are always preserved and promoted such as: strong traditional houses, brocade weaving, knitting, weak singing, Tay folk singing, knitting and quartet art, blacksmithing, horse dancing. paper, love singing, Nung tribe forest god worship, Dao tribe naming ceremony, La Chi group new rice worship ceremony, etc.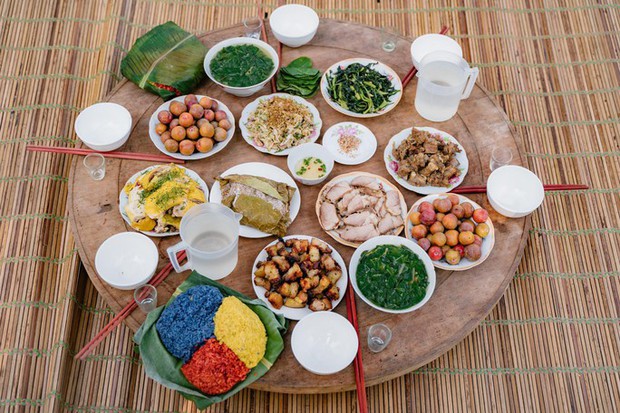 Guest meals for the people of Khun village
You are reading the article
Explore Bo My Cave – a little known place in Ha Giang
at thuvienpc.com – Source: kenh14.vn