1. "Going to the temple online" is a phrase that appears often during the Covid-19 pandemic, when many countries have to implement a blockade, many localities have to "prevent the river from banning the market" for social distancing, medical isolation. In the context of sitting still at home, quarantined people, religious establishments, and temples must also strictly implement isolation activities against the epidemic. However, all activities must continue but in a new state/new form. Religious activities must also find ways to adapt and go online to be accepted by everyone.
Recalling the time when it was not possible to go to religious facilities, many Buddhist followers installed apps (applications) of religious institutions to chant, visit Dharma, practice, and conduct religious activities remotely. The Vietnam Buddhist Sangha and local churches also guide monks, nuns, Buddhists and people to have proper rituals, while strictly observing the anti-epidemic work, while being able to maintain religious activities. online religion. Not only online prayers and temple ceremonies, but also major religious activities such as Buddha's birthday, 27/7 praying ceremony, etc. are also carried out online with solemn and solemn ceremonies, attracting millions of people to attend. family.
Although the Covid-19 epidemic has temporarily subsided, the daily rhythm of life has returned, but now, Buddhists have gradually got into the habit of going to the temple online, creating a new routine in life. Seriousness, solemnity and reverence have not diminished when the distance has been compensated by technology. Lectures and ceremonies not only come to the participants directly, but are also spread and stored on digital platforms so that anyone can find them.
The change has not only happened to believers, but members of churches have also gradually become accustomed to online meetings. It is known that the Vietnam Buddhist Sangha has built an electronic office, the meetings of monks and nuns that used to have to be concentrated in large numbers have been moved to online meetings. Thereby, the conferences not only expand the number of attendees, but also facilitate the elderly and weak monks to easily participate, while still ensuring their health and time to deal with Buddhist affairs. as well as focus on meditation and serenity.
2. Digital transformation has not only taken place in churches, but also in public administration work. Citizens were able to easily do paperwork and conduct public administrative transactions online. Most recently, when I needed to find my broken high school diploma, because I had a friend who was a teacher working at an old high school in Quang Nam, I called for advice and was instructed on how to do it. My friend said, it's easy to do now, and then sent me a link, telling me to follow the instructions sequentially.
I went to Quang Nam's public service page (https://dichvucong.quangnam.gov.vn/) to create an account and send related documents. As soon as the application was sent, a message notifying the receipt and scheduling the processing time was immediately sent to my phone. A few days later, a staff member from the Department of Education and Training of Quang Nam province called to say that the processing was complete, asked me to confirm the form of receipt of the documents and sent it to me by post, at the address I requested. . Thus, from Ho Chi Minh City, sitting at home with a computer connected to the Internet, I was able to copy my broken diploma in just 5 minutes. Indeed, digital transformation has been so close instead of big words, and people just need it.
3. Closer to digital transformation is cashless payments and online purchases. In the past, when I watched Chinese people pay for vegetables and fish with just a QR Code or beggars who also have a bank account, I admired it. But now, what happened in China, Japan, Thailand or Korea is also happening in Vietnam. People on the street do not need to carry a wallet, just a smartphone with an internet connection is enough.
Paying supermarket bills, paying food bills in restaurants, paying for technology rides or paying electricity and water bills, etc. has become easier with transfers, scanning QR Codes or via online banking. payment app and e-wallet. Life is so much easier and lighter with assistive technology. Worth mentioning, this payment not only takes place in the territory of Vietnam, but also cross-border payments.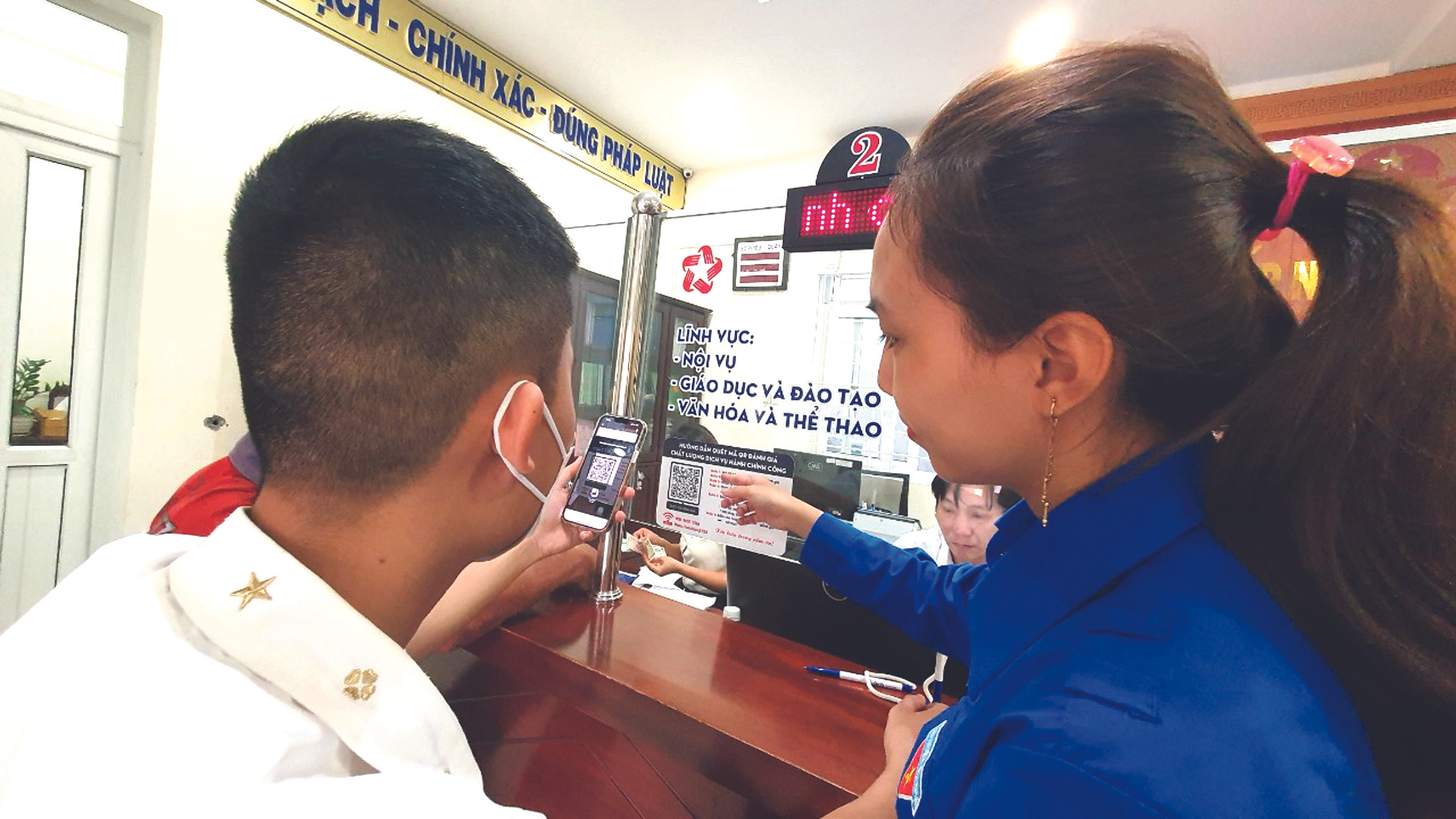 Recently, my mother in the countryside also knows how to order online and pay online. She boasted: "Mama just bought orchids online, very beautiful, hope to bloom in time for Tet". After that, she took pictures and "shot" pictures of flowers for me via Zalo. Yes, a rural farmer like my mother is still active in digital transformation, so we can't stay out of it. Cashless payment is also an element of digital transformation and it is an inevitable trend!
Luu Dinh Long
(Posted in the Vietnam Post newspaper, issue of Xuan Quy Mao 2023)