FSB said the suspect installed car bomb to carry out an assassination attempt identified as Denis Kapustin. The FSB believes that the suspect who attempted to kill Mr. Malofeev is the leader of the RDK, an opposition group to the Russian government operating in Ukraine.
The FSB described Kapustin as "acting under the control of the Security Service of Ukraine (SBU)".
The video recording the process of suspect Denis Kapustin planting a bomb in the car of billionaire Konstantin Malofeev was provided by the FSB and radio station. RT (Russia) posted today (March 6).
Although the video image is quite clear, it does not show the time taken. The vehicle was then taken to a safe location where mine experts could defuse the explosive device.
The image is believed to be the suspect Kapustin is planting a bomb in the car of Russian billionaire Malofeev released by the FSB. Source: MXH
The FSB linked the plot to assassinate billionaire Malofeev to the car bomb attack on Russian scholar Alexander Dugin in August 2022.
As a result, Mr. Dugin's daughter, Darya Dugina, was killed when her father's driver left an event on the outskirts of Moscow. Russian officials accused Ukraine of being behind the incident, which Kiev denied.
Radio RT Kapustin's description gained media attention last week when it claimed the RDK had infiltrated across the border and conducted raids in Russia's Bryansk region. Local officials said two civilians were killed in the attack.
Currently, the Ukrainian side has not commented on the information announced by the FSB.
For his part, billionaire Malofeev said no one was injured in his car bomb plot.
The Russian media tycoon also asserted that "no conspiracy can change his fervent patriotic views". Billionaire Malofeev also hopes for justice for Darya Dugina.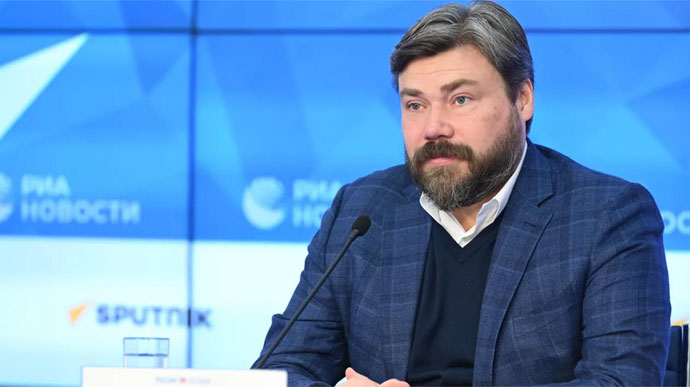 Russian billionaire Konstantin Malofeev. Photo: Pravda
Bang Hung