World
China's younger generation likes to open their own businesses and hire their parents to work with them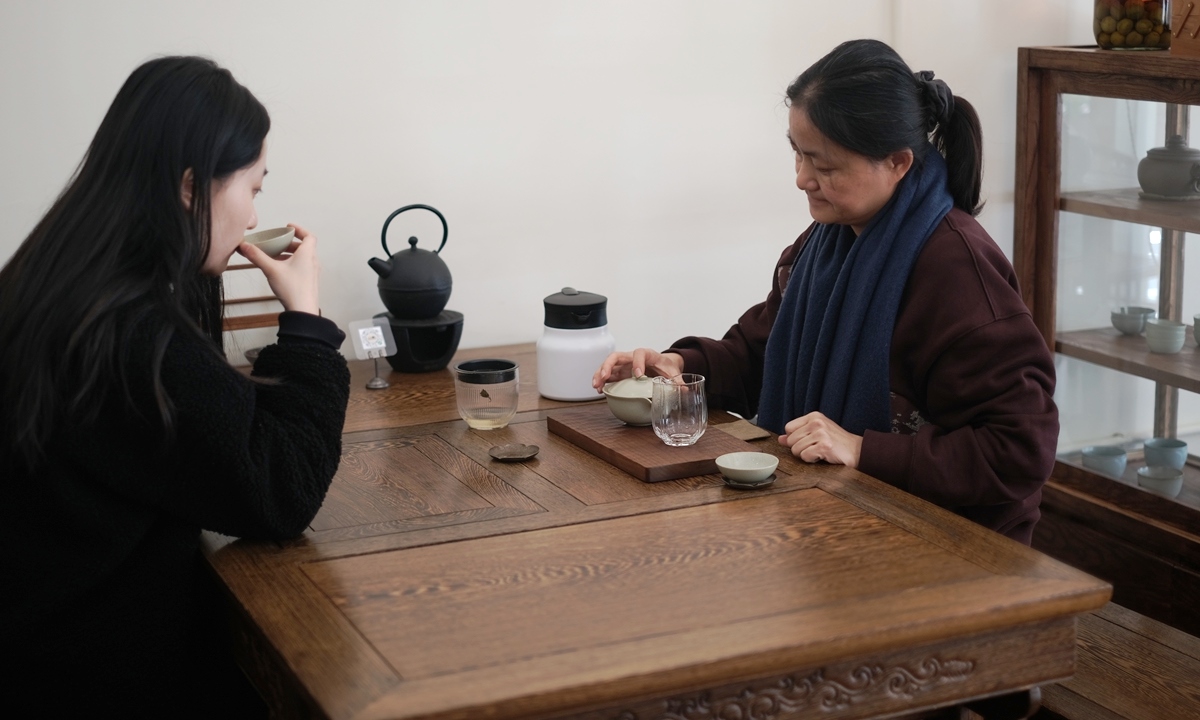 After seeing off the last group of customers of the day, tea shop owner Yao Qin, 27, began answering questions from customers via an online platform. Standing next to Yao is an elderly employee who is always packing some products. After that, they sat together to chat and enjoy a cup of tea after a tiring day of work.
Observant people can see by the way they interact, their relationship seems to be much closer than that of a manager and a mere employee. This is because when Yao opened her own tea shop in the summer of 2022, the only employee she recruited was her biological mother.
Unlike the older generation who found a steady job with the help of their parents, today's Gen Z millennials are more entrepreneurial, ready to start their own business as soon as possible. graduate. Some people even hire their parents as employees, becoming the young boss in the family.
"I will raise my mother's salary as soon as the business gets better," said Yao Qin, laughing.
Many Gen Z entrepreneurs approached by the Global Times say they often start by taking over their parents' business – such as a clothing store – and then transform the model to meet the market. The changing filial piety of young people.
Yao's mother once opened an old-fashioned tea shop in her hometown of Yuxi in Yunnan province. But the girl doesn't like smoky traditional teahouses because most of the customers are over 40 years old and mostly come to buy tea rather than enjoy a pot of tea.
Outdated notions
"That style is out of date," says Ms. Yao, who prefers a quiet, cafe-like teahouse where she can entertain young customers for tea as well as coffee or juice.
In the city of Chengdu, 25-year-old fashion designer Guan Yishu took over her parents' clothing design studio, which was almost closed due to poor business, with the leading cause being design errors. time.
Guan's parents were both experienced seamstresses, especially her mother, who mastered the traditional hand embroidery techniques of the Sichuan region.
Parents ran their design studio for over 20 years, but the business went downhill. According to Guan, it's because their design is too restrictive. "We really thought of closing down when there were only two customers for three months. Their design was too old and outdated," noted Guan Yishu.
Opens a new window
Compared to their parent generation, Gen Z is easier to find information in the digital age and is generally more sensitive to changes in the market.
Ms. Yao Qin persuaded her mother to close the old-fashioned tea shop. She then opened a new teahouse decorated in a fusion of Chinese and Japanese styles in the downtown area of ​​the city in May 2022. At Yao's teahouse, customers are not allowed to smoke.
Yao said her tea shop focuses on the tea-drinking experience rather than selling packaged tea products. At the shop, two guests traveling together can enjoy a pot of Pu'er tea for 35 yuan (about 120,000 VND).
The 27-year-old told the Global Times: "It's a very attractive price, because the tea I offer is a 10-year-old Pu'er that is very well cooked."
Currently, 90% of Yao's customers are under the age of 30. Some customers even wrote letters encouraging Yao to pursue the new teahouse business. "That support gives me confidence that I'm doing the right thing," the tea shop owner confided.
For his part, capitalizing on his family's love for the traditional fashion design profession, Guan "makeovers" his parents' store by launching a trendy collection.
The store's "Absolute Moments" collection blends embroidery with trendy designs. Designs inspired by peonies and koi carp are incorporated into bomber jackets and loose jeans and rap-inspired bucket hats.
Guan told the Global Times that these products are especially popular with young people. As part of his business strategy, Guan has also promoted products through a live-streaming platform to reach a wider customer base in China and even overseas.
"When I posted my works on Instagram, I got a notification that a trendy pop culture brand wanted to collaborate. I guess that's how Chinese culture saved my family from bankruptcy."
Is money important?
Sometimes, getting Gen Z into the business can not only revive a store, but also give their parents a new life.
Jun Xiuming runs a milk shop in Zhengzhou and has hired her mother as an employee. "My mother has been a housewife for decades. She never worked outside until I hired her. At first I thought, she might not be able to handle too many things, especially calculating and recording. business notebook," Ms. Jun recalls.
However, her mother's ability to manage and run the store was impressive. Her mother's knowledge of products and gentle manners with all customers is truly second to none. Jun thinks that was probably her mother's greatest strength that almost got buried forever.
More purely, thanks to his quick business mind, Guan was able to buy his parents a house with a small yard worth about 350,000 yuan.
You are reading the article
China's younger generation likes to open their own businesses and hire their parents to work with them

at
Thuvienpc.com
– Source:
Baotintuc.vn
– Read the original article
here