Game
China bans live game streaming without permission
China's National Radio and Television Administration (NRTA) said online platforms, including variety shows, livestream websites and short video services, are prohibited from broadcasting unapproved games. Game livestreams need NRTA approval to launch, while online platforms need permission to broadcast programming based on foreign competitions and games.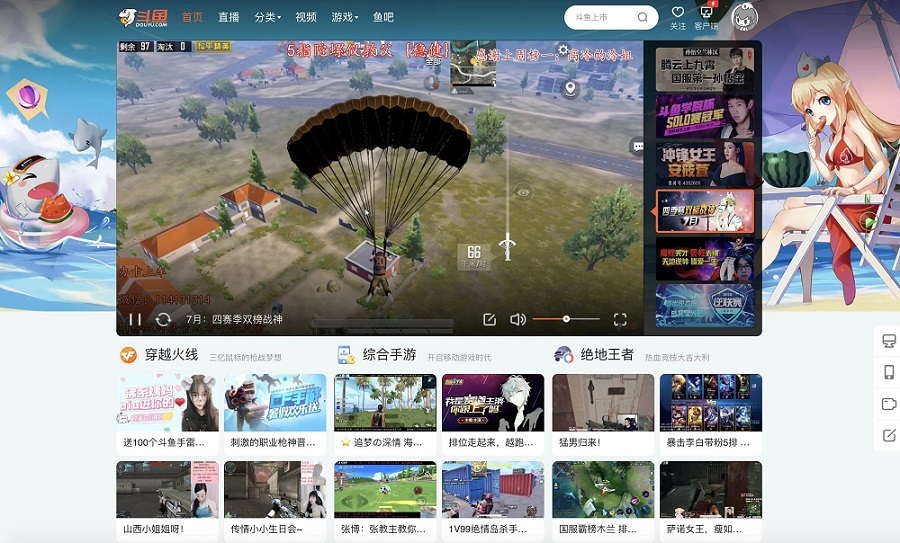 Screenshot of Douyu game livestream platform. (Photo: SCMP)
On its website, the NRTA explains: "For a long time, the rise of social issues such as disorder in livestreams and gaming addiction among adolescents has attracted widespread public attention. Effective measures are needed for strict management."
The new regulation also emphasizes that online streaming platforms should have a "child protection mode" to prevent minors from becoming addicted to games and forbidding them to spend money on livestream "hosts". Selling virtual gifts is a popular form of content monetization with livestream hosts in China.
The NRTA issued the new regulation just days after China started licensing games again after an eight-month freeze. This is part of the country's efforts to clamp down on game content and tackle game addiction among young people.
China's National Press and Publication Administration (NPPA), which is responsible for licensing video games, announced 45 approved titles earlier this week. However, the list does not contain games from the two largest developers, Tencent and NetEase. The number of licensed titles is also less than the last time: 87 titles in July 2021.
Tencent has just announced that it is shutting down its "game booster" service, which allows Chinese gamers to play unauthorized games from abroad and increase internet speed. The reason given by Tencent is "adjusting business strategy". From now on, the service only applies to domestic games. A week earlier, the gaming giant announced it was shutting down Penguin Esport in June, a move that analysts saw as an attempt to cut costs.
Similarly, other types of content such as books, movies, TV shows, and video games in China must also be reviewed and censored. Licensed titles are updated monthly by the NPPA, except for the recent hiatus. The pressure on the game industry is even greater when last year, Chinese President Xi Jinping pointed to game addiction during the National People's Congress, calling it a social problem that needs to be solved.
In August 2021, the NPPA issued a regulation restricting the gaming time of gamers under the age of 18 to from 8 am to 9 pm on Fridays, Saturdays, Sundays as well as public holidays, marking a strong measure. most ever.
Du Lam (According to SCMP)

After Axie Infinity, a series of NFT game projects were released in a short time. However, currently the number of users, the income of gamers and the price of many GameFi tokens have all gone down.