OpenAI – the startup behind ChatGPT – has just introduced the ChatGPT Plus service for $20/month, starting from February 1. Currently, ChatGPT Plus is only available to users in the US and must be registered on a waiting list. However, that does not mean ChatGPT free will be terminated. OpenAI still maintains this version and runs in parallel with the paid version.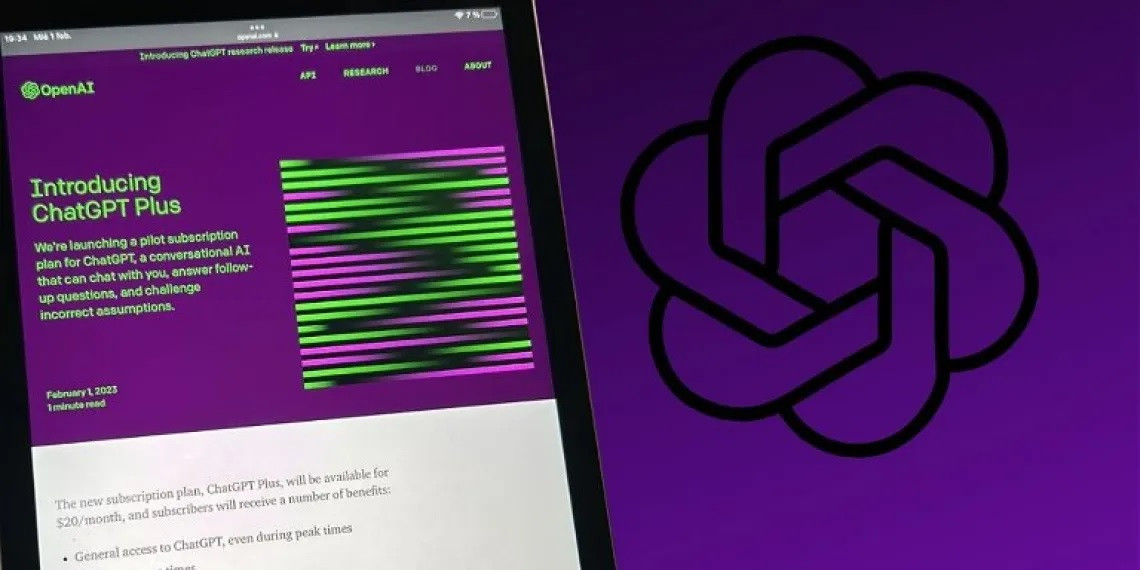 Since January 2023, OpenAI has revealed that it is developing ChatGPT Professional, a premium version aimed at businesses and other organizations. This is a direction not to be missed, especially when ChatGPT is exploding in popularity globally.
According to the startup, when registering for ChatGPT Plus, subscribers will receive important benefits such as: Faster access, even during peak times; faster response time; Priority access to new features. OpenAI will research more ChatGPT subscription packages in the future, including low-cost packages, business packages, etc.
Given the popularity of ChatGPT and its ability to integrate into many other types of services, it's not surprising that OpenAI wants to mine to monetize this tool.
ChatGPT is an artificial intelligence (AI) chatbot capable of responding to user requests in a natural way. It is trained from a huge amount of data collected before 2022. ChatGPT operating costs are quite high, including the cost of hosting, software upgrades, updates, etc., estimated at up to 100,000 USD/day or 3 million USD/month. Paid plans will partially offset the cost.
Since its launch at the end of November 2022, ChatGPT has been used for essay writing, story writing, songwriting, etc. Some CEOs also use it to write emails or do calculations. However, chatbots also raise some concerns such as inaccuracy, bias, help students cheat.
Earlier this week, OpenAI introduced its "AI text classifier" tool, which allows you to check whether an essay was written by a human or an AI. However, the company admits even that tool is "not perfect".
(According to MUO, CNN)
You are reading the article
ChatGPT launches paid version

at
valers.us
– Source:
ictnews.vietnamnet.vn
– Read the original article
here