Technology
ChatGPT becomes the "tipping point" of the AI ​​field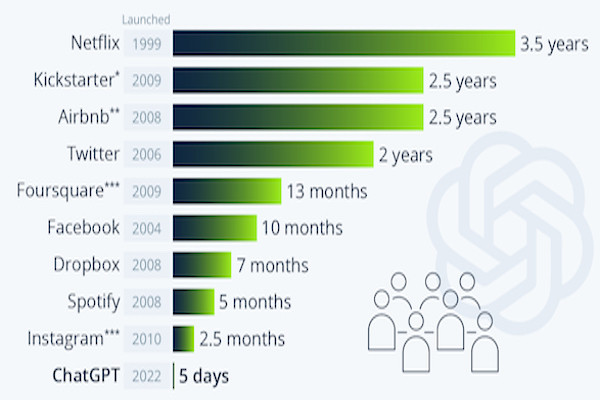 With the ability to answer questions, do math, write essays, compose music or program, ChatGPT quickly exploded and broke the Internet record when it took only 5 days to reach 1 million users. For comparison, Instagram (launched in 2010) took 2.5 months or Facebook (launched in 2004) also needed 10 months to reach this milestone.
OpenAI is a research and development company specializing in artificial intelligence (AI) technology, founded by an investment group in 2015, including Elon Musk, Greg Brockman and Ilya Sutskever. Notably, OpenAI's original mission was as a non-profit, to "build secure AI and ensure the benefits of AI are distributed widely and evenly". Not only that, this startup also commits to "self-quit" if there is another company in the field that completes the above mission before.
In 2019, billionaire Elon Musk suddenly announced his departure from OpenAI due to a disagreement over the direction of the company's development. "I disagree with some of the things the OpenAI team wants to do. That's why it's better to go your separate ways smoothly," quoted the Twitter post of the CEO of Tesla and SpaceX in early 2019.
The success of ChatGPT brings joy to Microsoft. The software giant has shown the acumen of a technology veteran, when quickly planning to pour another $ 10 billion into the parent company OpenAI, with the provision to hold 49% of the company's shares later. fully recover your investment.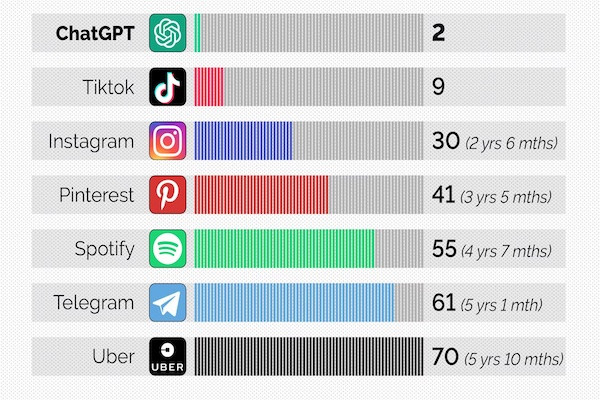 ChatGPT works so well it's scary. Humanity is not too far from powerful and dangerous AIs.
After 2 months of launch, the heat of ChatGPT is still increasing, bringing this chatbot to continue to break the record of reaching 100 million users fastest in history.
On February 6, Google launched the BARD chatbot to compete directly with GPT. Also this week, Microsoft hopes to revive its search engine – Bing to regain the lucrative search advertising market share that Google is devouring. Revenue reports show that, in 2022, search advertising will bring in $100 billion in revenue for Alphabet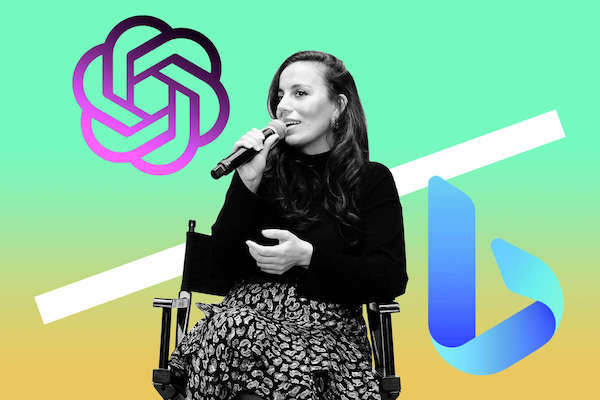 Mira Murati, technology lead, told Time Magazine that the company encourages input from managers, artists and even philosophers. "How do you ask the model to do what you want? And how do we ensure that it will be in keeping with the intentions of mankind and the ultimate goal of serving humans?"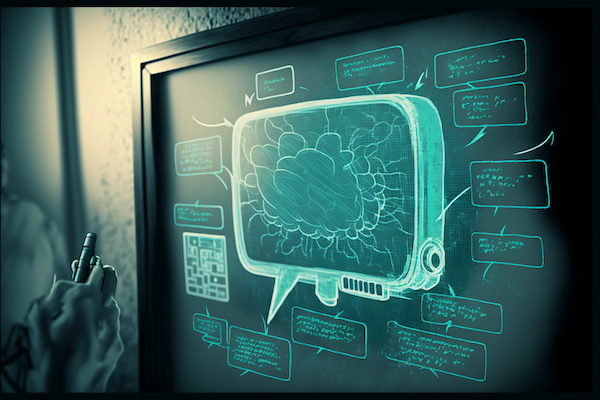 The unlimited capabilities of AI raise many concerns about the integrity and legality of applying this technology, such as whether it can become a tool for fraud or plagiarism. Many training institutions around the world, especially at the university level, are considering banning this tool altogether.
ChatGPT has shown that AI solutions can present great opportunities for businesses and people, but can also pose risks. This is why we need a solid regulatory framework to ensure reliable AI based on high-quality data.
The White House announced the "blueprint for the AI ​​Bill of Rights" last December, but the explosion of this technology with the initial success of ChatGPT has led to detailed government guidance. become obsolete.
Thierry Breton, commissioner in charge of the intra-EU market, said the union is considering a new bill to address risks related to ChatGPT chatbot technology and AI in general, such as use in the risk assessment process. loan, finance…
Accordingly, companies like OpenAI need to work closely with downstream developers of high-risk AI systems to effectively comply with this bill.
The Vinh
You are reading the article
ChatGPT becomes the "tipping point" of the AI ​​field

at
Thuvienpc.com
– Source:
ictnews.vietnamnet.vn
– Read the original article
here