Cambodia once caused a fever when it produced mini electric cars, priced at over 100 million dong, but so far nothing has been launched.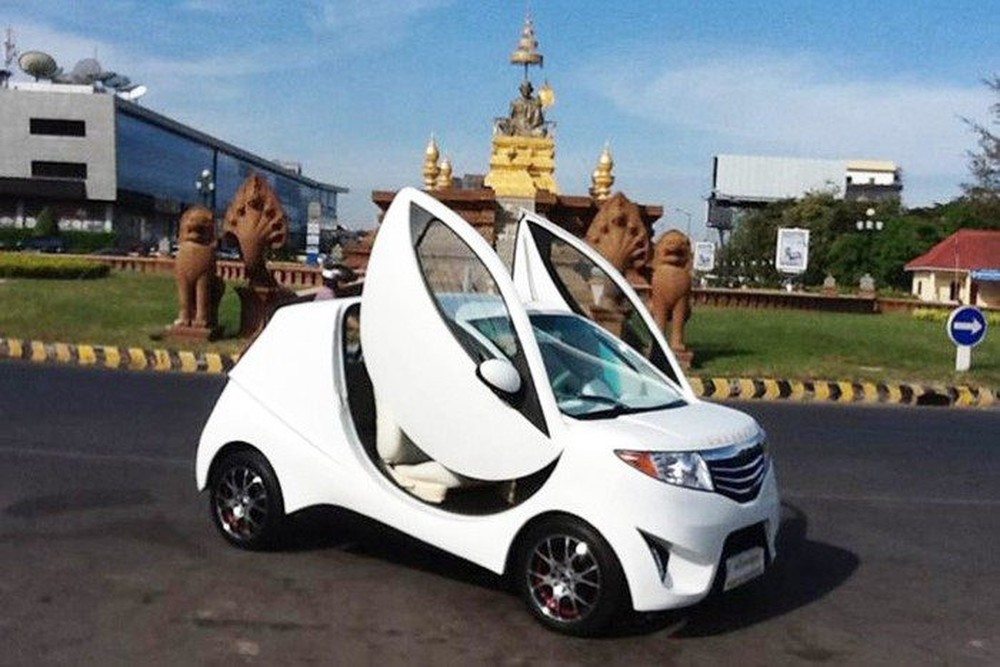 In 2013, Cambodia introduced the first Cambodian car called the 2013 Angkor EV – named after the famous ancient temple of Angkor Wat, manufactured by Heng Development Company. At the time of its launch, Angkor EV 2013 created a great resonance in the international community as well as in ASEAN countries.
The man determined to build his own car "made in Cambodia" is Mr Nhean Phaloek, an engineer who has been planning to build cars since 2003. With the first car prototype, Mr Nhean Phaloek had to tinker with his own hands buying parts, manually and partners " assemble" the first part.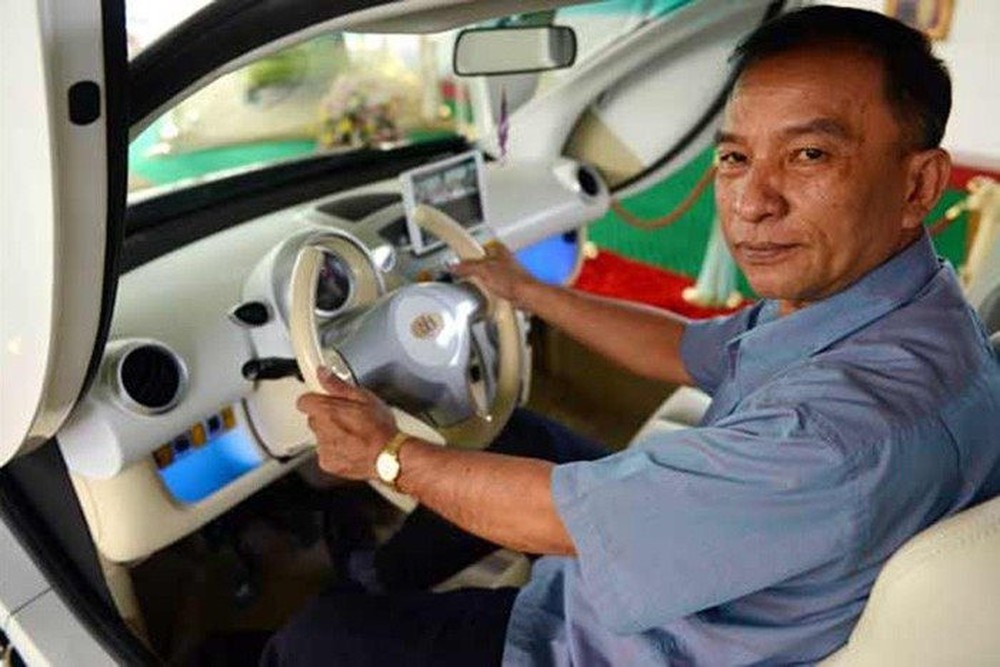 Engineer Nhean Phaloek (Photo: Telex Angkor)
He produced the first Angkor-2003 model himself using a Honda C100, the second model he produced a year later, with the ability to run 120km/hour and can carry 4 people. Five years later, it introduced the 2010 Angkor. And a decade later, the new 2013 Angkor EV eco-friendly car officially appeared.
With the desire to bring the car to everyone in the country, Phaloek announced that he is ready to sell the car manufacturing technology to any company, as long as it has to build a production plant in Cambodia.
Nhean Phaloek's efforts bore fruit. Heng Development Company – a Cambodian company decided to invest in cooperation and launched its first commercial product, the 2013 Angkor EV electric car.
With a compact design, 2 seats, scissor doors similar to Lamborghini, the 2013 Angkor EV electric car is capable of traveling 300 km on a single charge and has a speed of up to 60 km/hour.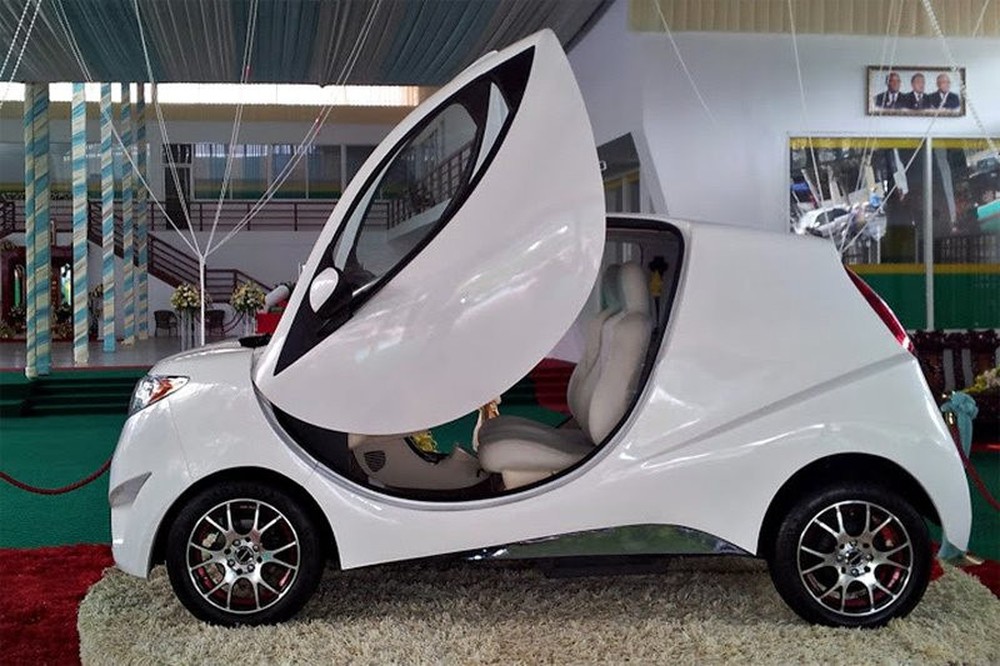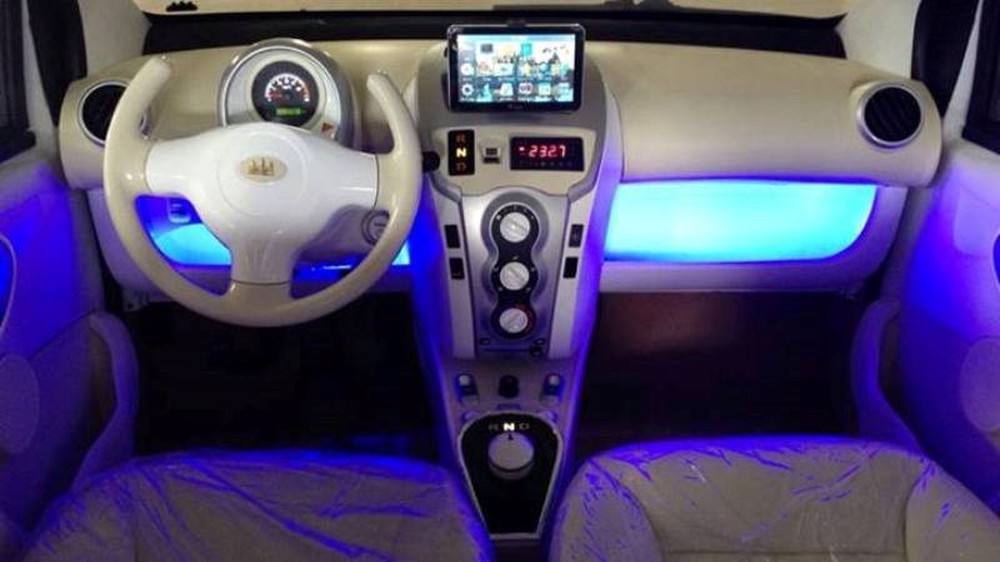 According to the manufacturer, it is enough to spend from $ 5,000 (about 118 million) people can already have an electric car, designed aesthetically, equipped with a GPS system. In particular, the car entertainment system can be connected to a smartphone for convenient application use. The car is also equipped with fingerprint scanner technology to open doors and use an electronic card instead of a key to start the engine.
To help with production planning, Heng Development Company entered into a $20 million agreement with Chau Leong Enterprise Group, a Hong Kong-based company, to help manufacture the Angkor EV vehicle assembly kit. .
However, this agreement was not reached, Heng Development Company had to order its own assembly components from Germany and China. In addition, this model also encountered many mechanical problems during the production process. This caused the national brand car development project to stop.
That's why, even though the manufacturer has tried hard, repairing and correcting mistakes, the car model that has received a lot of praise from domestic and foreign media, the Cambodian Angkor, has not had a single rolling model until now. road.
You are reading the article
Cambodia once caused a fever when it produced mini electric cars, priced at over 100 million dong, but so far nothing has been launched.
at thuvienpc.com – Source: Soha.vn