Blockchain
Billionaire CZ explains the reason why the price of the game token Axie Infinity increased shockingly
This is the incident that happened on the evening of November 13 on the Binance exchange. Accordingly, from a stable price of about 6.3 USD, the AXS token price of the game Axie Infinity suddenly tripled, to 19.1 USD.
This price level did not last long, as there was a wave of sell-offs among AXS token holders almost immediately. As a result, in just a few hours, the AXS token price quickly adjusted to its original level. As of today, the value of this token is currently around the 7 USD mark.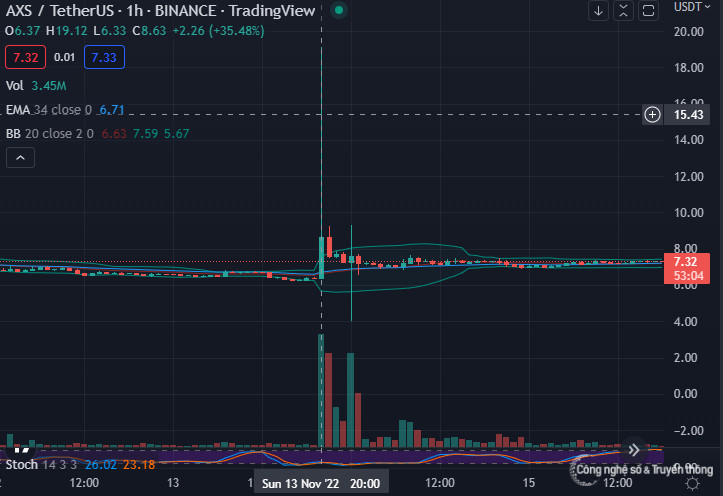 Axie Infinity is a Blockchain game developed by studio SkyMavis. This is a game studio based in Vietnam with 3 out of 5 founding members being Vietnamese. At one time, Axie Infinity became a phenomenon of the Blockchain gaming village, entering the top 20 Blockchain projects with the largest capitalization with a valuation of billions of dollars.
After a period of sublimation, the Blockchain game fever has cooled down with the decline of Bitcoin price. However, the total market capitalization of the AXS token currently remains at $2 billion, ranking 57th in the world according to Coinmarketcap statistics.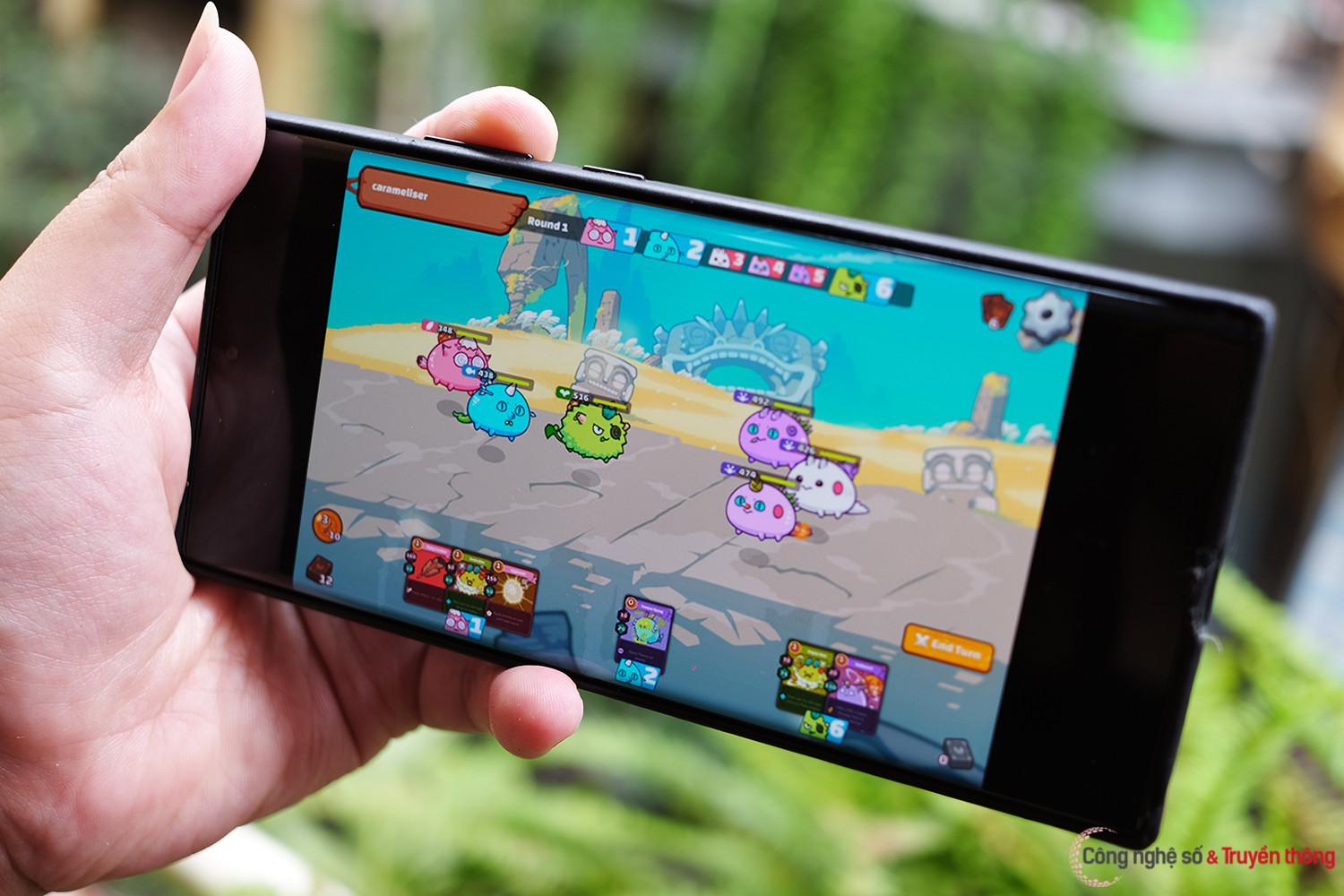 The sharp increase in the price of the AXS token surprised many people, because this went against the general trend of the market. Over the past few days, the price of Bitcoin and many important cryptocurrencies has plummeted, even to the lowest level since 2020.
Therefore, the shock price increase of the AXS token is considered an unusual phenomenon. Even more unusual, the price of this token dropped almost immediately after.
This doubt has been partly explained through the recent sharing of billionaire Changpeng Zhao (CZ) – the founder and CEO of the cryptocurrency exchange. Binance.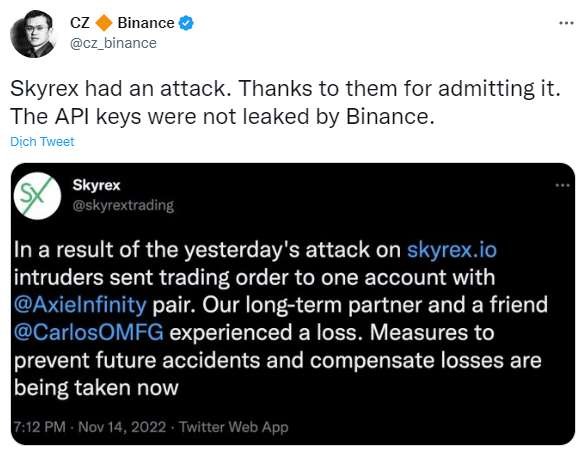 In a tweet just shared, CZ said the cause of the unusual price increase of the AXS token was a security incident at Skyrex – a startup specializing in providing crypto investment services.
According to Skyrex, on November 13, an attack was made against the platform. The bad guy sent an order to trade the AXS pair from Skyrex to another account. This led to an unusually high price of the Axie Infinity token. The aforementioned incident has resulted in a number of Skyrex partners falling victim to losses.
Trong Dat