Explore
Apple rose to No. 2 in Vietnam for the first time thanks to the iPhone 14 series
iPhone market share in Vietnam in October 2022 reached 20.5%, according to GfK data. Less than 1% better than Oppo, Apple climbed to No. 2 position in the domestic smartphone market for the first time.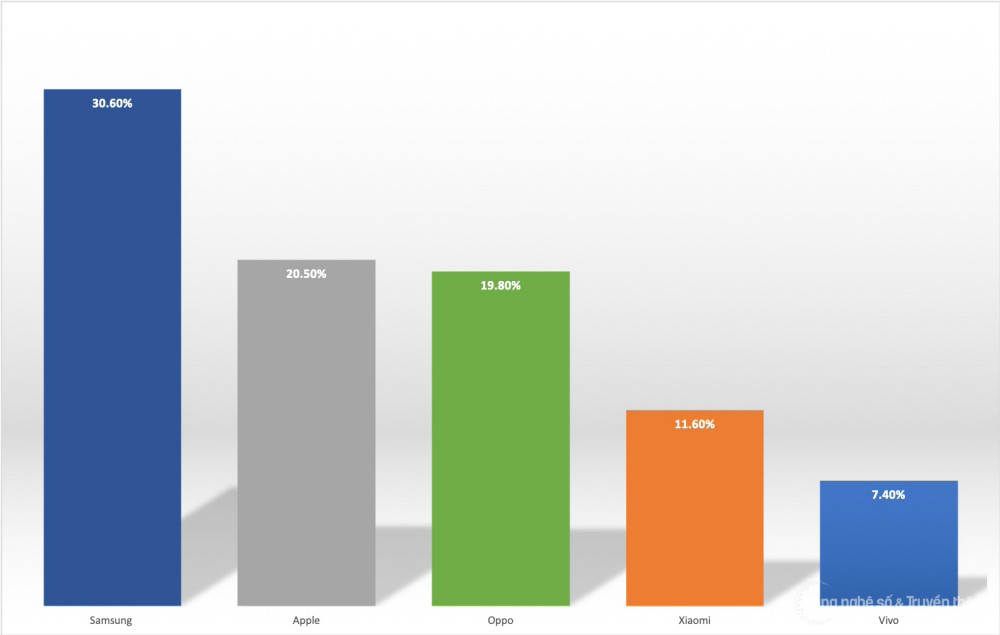 Power from iPhone 14
The new iPhone line plays an important role in increasing Apple's market share. According to the data, iPhone 14 Pro Max accounted for 41% of Apple's 10 best-selling iPhones in the first month of Q4. Two new iPhones – iPhone 14 Pro and iPhone 14 Pro Max – contributed about 52% of the hundreds of thousands. Apple smartphones sold.
Talking to VietNamNet, Mr. Tran Duc Tin, Mobile World's mobile phone industry development director, said that the iPhone 14 Pro Max attracts customers due to some changes in appearance – a factor that Vietnamese customers focus on.
The appeal of the iPhone 14 series lasted until the opening date a week later. For the first time in many years, nearly all of the big-name technology retailers in Vietnam are delivering goods to customers in the middle of the night or early morning on October 14.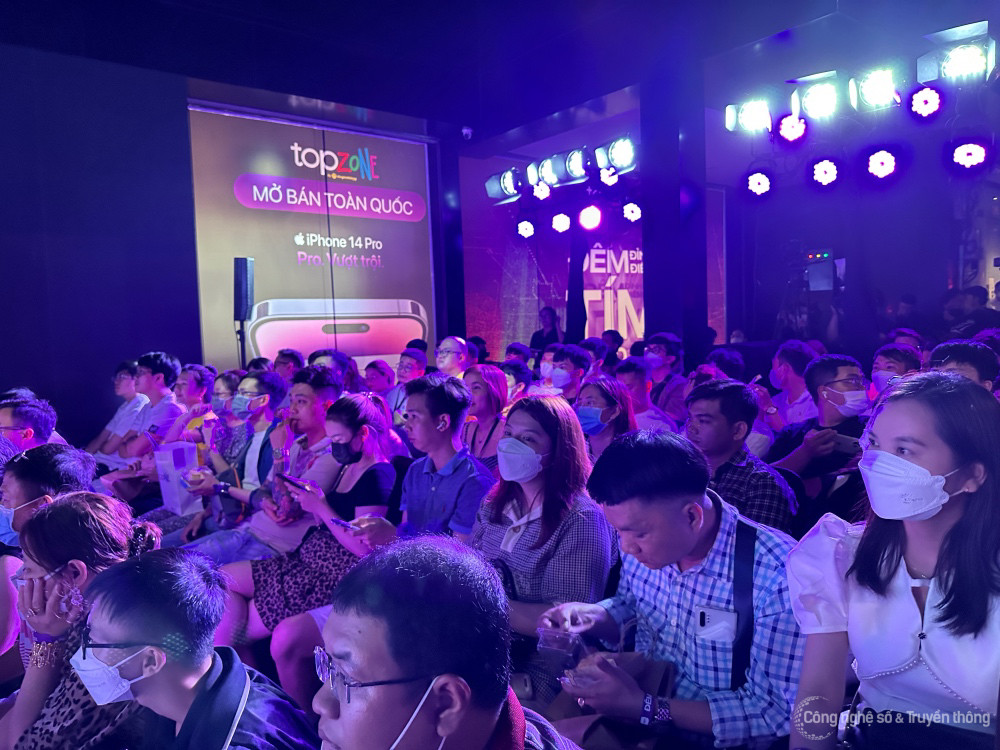 Contrary to the attraction of the iPhone 14 Pro / Pro Max line, the two iPhone 14 and iPhone 14 Plus were not ordered as much as expected. FPT Shop said that more than two-thirds of total registrations chose iPhone 14 Pro and iPhone 14 Pro Max at the time of registration.
"Closed door" of hand-carried shops
Apple's jump to No. 2 market position, especially at this stage, does not surprise industry insiders.
"Besides the attraction of iPhone 14, the fact that the supply of portable iPhones is blocked also causes genuine sales to increase," a senior manager of a smartphone company in the top 5 in Vietnam told VietNamNet.
Not only difficult to clear customs, portable iPhone is also difficult to support genuine repair in Vietnam. Many Apple warranty partners require product purchasers to present purchase invoices from Apple-authorized parties to perform repairs and warranties. This makes many people hesitate to buy portable goods.
The source of portable goods in general and the small-scale iPhone in particular has been limited since two years ago, at the time when Apple launched the iPhone 12 series.
More importantly, Decree 98/2020/ND-CP officially took effect from October 15, 2020 stipulating goods that do not have an import license, do not go through the prescribed border gate and do not go through customs procedures. will be handled. This caused many portable shops at that time to stop importing goods, some switched to selling products that were officially distributed in Vietnam.
Besides, what has a direct impact on buying genuine iPhone behavior lies in the price, Mr. Nguyen Minh Tuan – Director of Minh Tuan Mobile chain – told VietNamNet. Since two years ago, the price of genuine iPhone is not more expensive than portable iPhone, even the selling price of some devices is cheaper than imported goods. This pricing policy is still maintained by Apple to this day.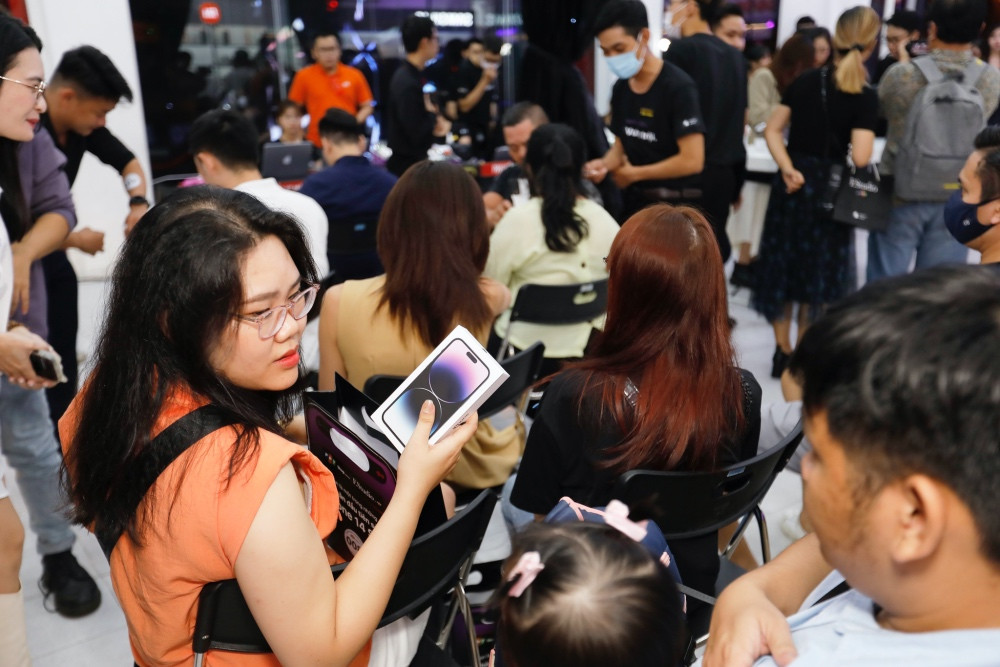 Estimates by Digiworld – one of the official distributors of Apple products in Vietnam – show that portable iPhones will account for 40% of the overall market, by 2020. Therefore, when customers switch to buying genuine iPhones, Apple's market share will certainly increase.
Tim Cook constantly reminds the Vietnamese market
"I'm not too surprised that Apple jumped to No. 2 because according to the most recent financial reports, Apple CEO repeatedly mentioned Vietnam as one of the markets with impressive growth next to India. India, Brazil and Indonesia", Mr. Minh Tuan said.
During the iPhone 14 launch event in the US, Mr. Tim Cook – CEO of Apple – also told VietNamNet: "I can't wait to go to your country" – an important statement despite being highly social.
PV VietNamNet at the iPhone 14 launch event in the US on September 7.
With such an impressive growth, Apple has many moves to exploit the Vietnamese market in a more mainstream way. The company recruits domestic personnel, working directly with retailers and distributors. In particular, a series of stores specializing in selling Apple products have been launched within a year. Some retailers are also certified as an Apple Authorized Reseller (AAR).
As of mid-October, ShopDunk has reached 63 stores designed according to global Apple standards. TopZone has 97 stores in major cities nationwide. F.Studio also renovated some stores to have more luxurious display space for Apple products. These are all new stores that have been open for a year. At the same time, many AAR stores of partners were also opened throughout Vietnam.
From appreciating the Vietnamese market, Apple has launched new products in this market earlier than before. This year, the iPhone 14 went on sale a week earlier than last year's iPhone 13 series.
Despite actively investing here, in Southeast Asia, Singapore, Thailand and Malaysia are still ranked above Vietnam in terms of early sales priority. These countries are now selling Apple products at the same time as key markets.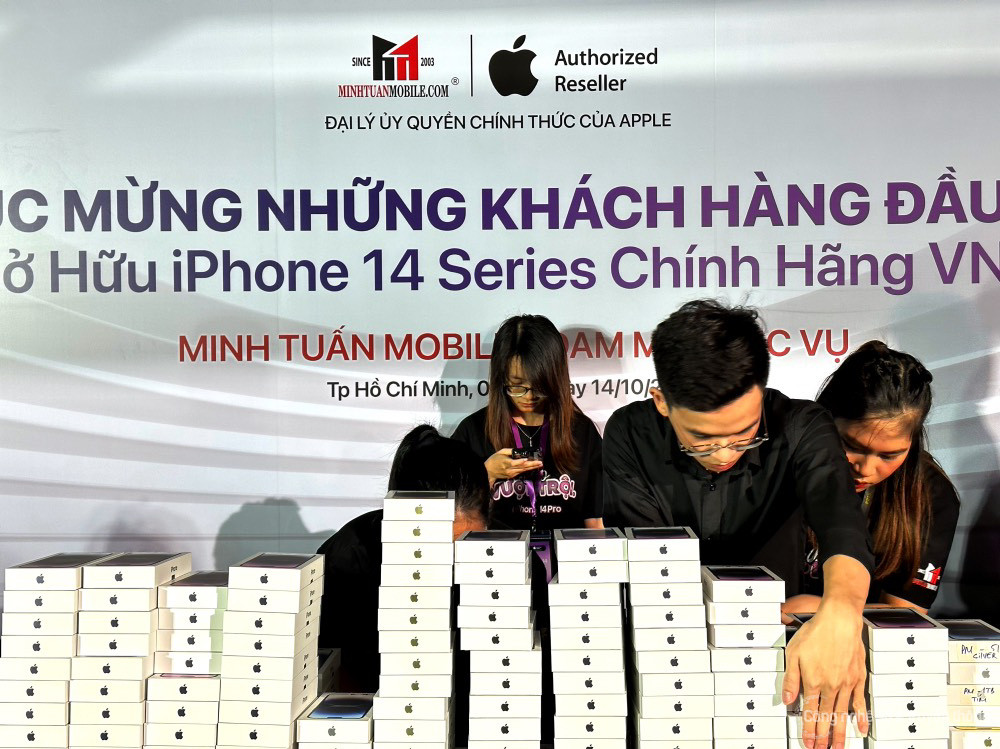 Vietnam is moving very fast in terms of Apple's investment priorities. Countries such as Thailand and Malaysia take about 5 years for Apple to complete the stages before being included in the key market group. Meanwhile, Apple only really entered Vietnam 1-2 years ago.