Explore
Anonymous electric car company challenges Tesla
A year ago, BYD wasn't even in the top 15 best-selling car brands in China. But in the first half of this year, the company unexpectedly ranked second, just behind Volkswagen in the domestic market. BYD's car sales more than doubled in the same period in 2021 despite a 7.2 percent drop in the overall market, according to data from the China Passenger Car Association. Share market price increased more than 30% in the same period.
Hidden giant
Few people know that billionaire Warren Buffet is a longtime BYD investor. BYD – short for "Build Your Dreams" – is now a source of pride and inspiration for Chinese people. In the US, they are known for their electric bus models. Between January and June, BYD sold 324,000 electric vehicles globally, while Tesla sold about 565,000. In addition, BYD sold another 315,000 hybrid cars. Thus, BYD's total sales increased 315% from a year earlier.
The rise of BYD confirms China's growing position in the renewable energy sector with advantages of scale and cost. Not only is it a formidable competitor to Tesla, BYD has also dethroned South Korea's LG, becoming the world's second-largest electric vehicle battery maker, behind only its compatriot CATL.
According to Seoul-based research firm SNE, BYD has beaten LG Energy in terms of market share since April, partly due to the disruption of Tesla's Shanghai factory due to the Covid-19 lockdown. Tesla and a number of other Chinese electric car manufacturers are more affected than BYD because of the location of factories in high-contagious areas.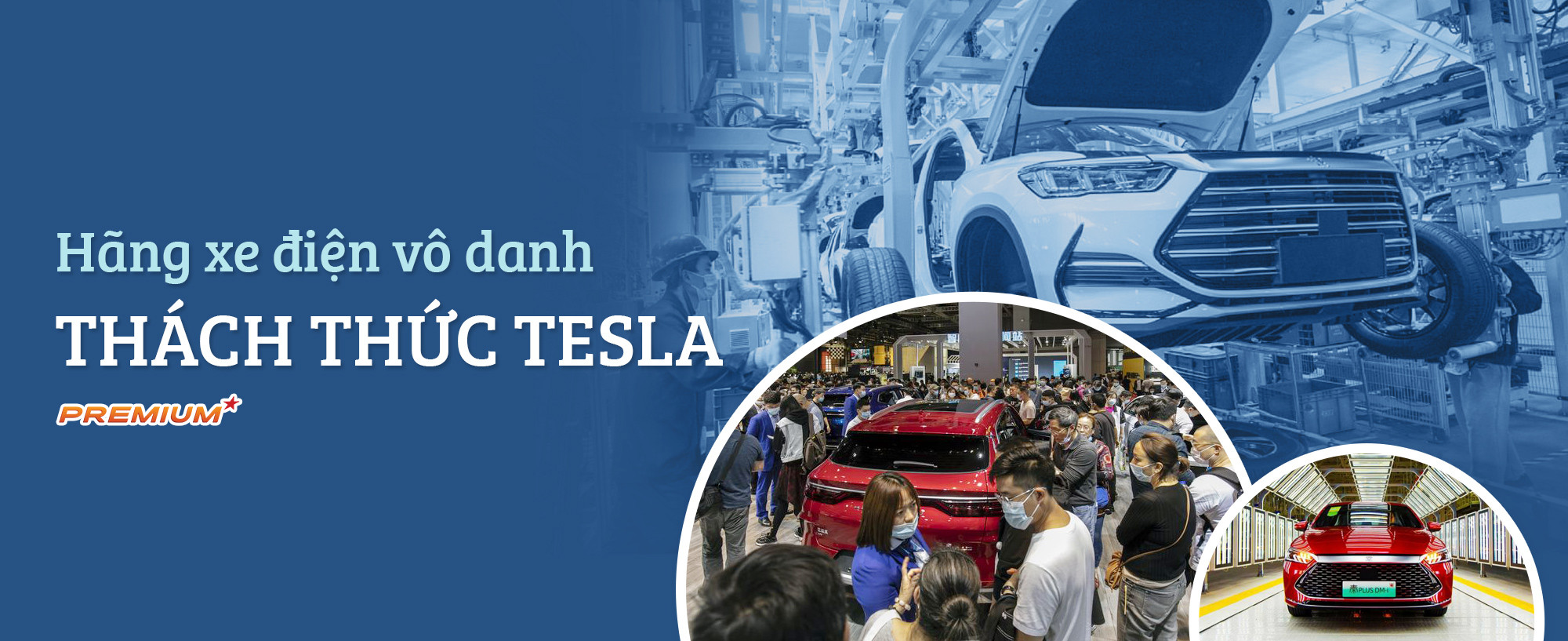 Analysts see the growth of China's domestic auto industry as a premise for a tectonic shift to the global auto market as Chinese automakers begin to expand overseas. . In 2021, China exports more than half a million electric vehicles, more than double that of 2020. Although only 2% are Chinese brands, Tu Le, CEO of consulting firm Sino Auto Insights, commented that BYD is on a steep decline. their full power and products cover many important electric vehicle market segments. He believes that BYD will soon challenge foreign automakers in their own home turf, especially in the US.
BYD's tactics
Michael Dunne, former head of GM, said that BYD is "more and more like the Toyota of the Chinese electric vehicle industry". The self-manufacturing model of electric vehicle batteries and some semiconductors has helped BYD accelerate rapidly, securing two of its most critical components as rivals grapple with supply chain disruptions and chip shortages.
According to Tu Le, BYD "has more control over its destiny" than other automakers thanks to this model. Going back to the above example, during the time when Shanghai and Beijing were closed due to the epidemic, causing foreign car manufacturers such as Tesla, Volkswagen and Toyota to struggle, BYD's car and component factories were still operating at full capacity. In April, BYD became the best-selling domestic car brand, while Tesla only produced a total of 1,512 vehicles, very meager compared to the sales of tens of thousands of vehicles per month.
A BYD spokesperson said the company will continue to pursue a strategic presence in the supply chain. BYD's vehicle segment is built on the experience of supplying electronic components. Starting out as a manufacturer of rechargeable batteries in 1995, they gradually evolved into a major supplier of mobile phone batteries over the next decade. It also manufactures some of the chips used in mobile phones.
In 2003, BYD acquired a small state-owned car manufacturer, transforming itself into a private car brand in a market dominated by foreign and state-owned joint ventures. In 2008, billionaire Buffett invested $ 230 million for 10% of the company's shares. BYD's current market capitalization is around $128 billion.
By autonomously controlling key components such as batteries, microcontrollers and power modules, BYD controls costs more effectively. In addition, BYD plans to expand its battery business as raw material prices rise sharply. According to The Paper, the company has negotiated the acquisition of six lithium mines in Africa. Another advantage of producing batteries in-house is that BYD draws on experience from the battery performance in its vehicles, which optimizes the battery power system.
While competing with Tesla and other brands, BYD is also their supplier, creating a competitive-cooperative relationship at the same time. BYD is supplying Volkswagen and preparing to sell batteries to Tesla. "We are good friends with Elon Musk because we are going to supply him with batteries," Lian Yubo, executive vice president of BYD, told CGTN.
Musk himself, the Tesla boss and other senior officials in the electric vehicle industry are also aware that China will soon become a major player in the market. "There are many talented and hardworking people in China, which has a strong belief in manufacturing. Not only do they work until midnight, they burn out until 3 a.m.," he told a Financial Times conference in May.
As for Tu Le, thanks to the advantage of battery and chip supply, BYD is extremely successful. "I think a lot of Westerners don't know how far BYD is ahead of the crowd."