Blockchain
ambition of virtual space city from Korea
On "Tax Square" – Tax Square, a citizen fills out a form reflecting the quality of public services and sends it to the tax office, where the information is received by the Public Administration Department. All these operations are performed on Metaverse (virtual universe).
The above example was shared by Mr. Chae Hoseon, member of the Digital Policy Department of the Metaverse Seoul Project at the seminar "Metaverse – Future City" organized by the University of Economics Ho Chi Minh City (UEH) on September 9. /twelfth. Mr. Chae informed that this is the first step of a project lasting about 5 years, starting from the end of 2022. In this phase, the platforms and accompanying supply services on the virtual universe are divided into areas such as: economy, education, tax, public administration. For example, with the tax industry, the project aims to allow Seoul citizens to receive tax advice and have their questions answered at all times through chatbots.
According to a UEH representative, Metaverse has been a "hot" keyword in recent years. Many people call Metaverse the future of the Internet, others see it as just another form of video game. However, despite the ongoing debate, the South Korean city of Seoul has announced plans to develop its own version of a "virtual space city", making Seoul the first megacity to enter the field. Metaverse. The Korean capital has set a goal by 2026 to completely build a Metaverse environment for all public services, including economic, educational, cultural and tourism services. The test version was rolled out to all citizens by the end of 2022.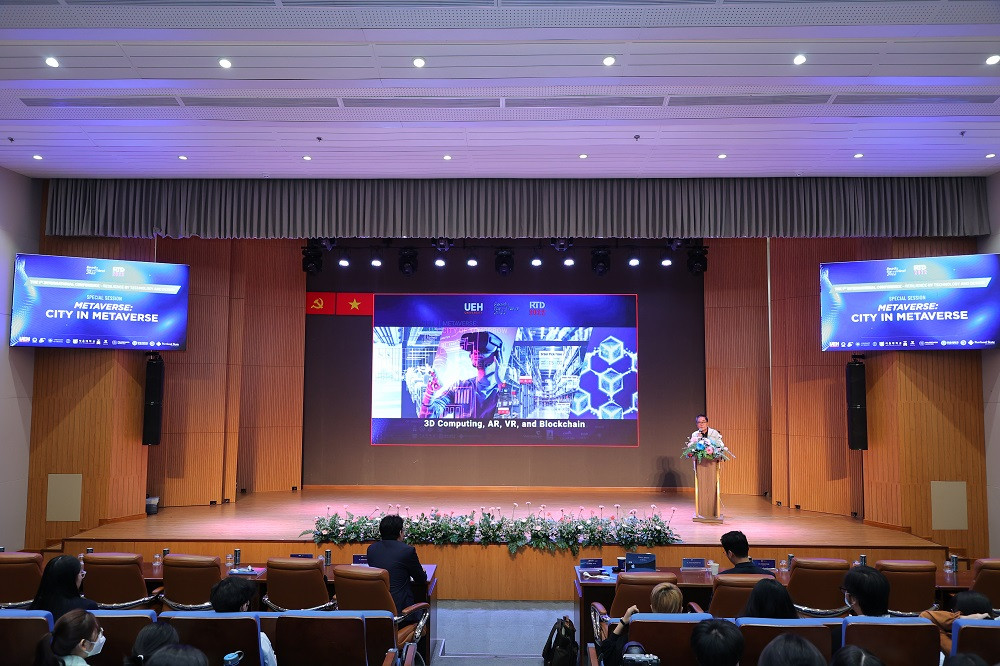 Dr. Kim Sang Yeaon, Kwanwoon University, South Korea said that, when applied to the public administration environment, Metaverse acts as a second individual of state agencies, for example, troubleshooting and answering information. legal documents are too normative for citizens to understand. In addition, the Metaverse will enrich the way it interprets various topics of citizen interest. Do not stop there, "virtual universe Seoul" will help residents who want to immigrate to the land of Kim Chi in the future to experience the atmosphere and rules of living in society here.
General Director of Daehong Communications Vietnam, Mr. Lee Weon Suk, said that all 3 social, economic and cultural attributes must be present in Metaverse, thereby helping this virtual universe to evolve further than virtual reality. VR). By using their own embodiment, people not only participate in games and virtual reality, but also participate in cultural and social activities similar to those in real life. He said, the future of Metaverse Vietnam is also very optimistic with more than 50/93 million Internet users, 130 million registered phone subscribers and about 55% of smartphone users.
According to Prof. Dr. Nguyen Dong Phong – Chairman of UEH Council, "Metaverse – Future City" is the university's effort to create a forum for Korean experts who are directly involved in the construction process. Metaverse, sharing ideas and the process of realizing Seoul's ambitions. From there, the parties can look at the possibility of replicating Metaverse based on technology, applying it to city construction and development.
"Technology It is necessary to stick to reality, increase flexibility, adaptability, towards a smart life and sustainable community in the context of today's volatile world". Professor Phong said.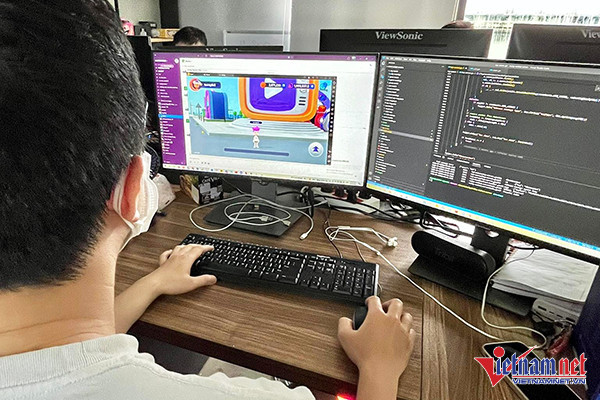 You are reading the article
ambition of virtual space city from Korea

at
valers.us
– Source:
ictnews.vietnamnet.vn
– Read the original article
here