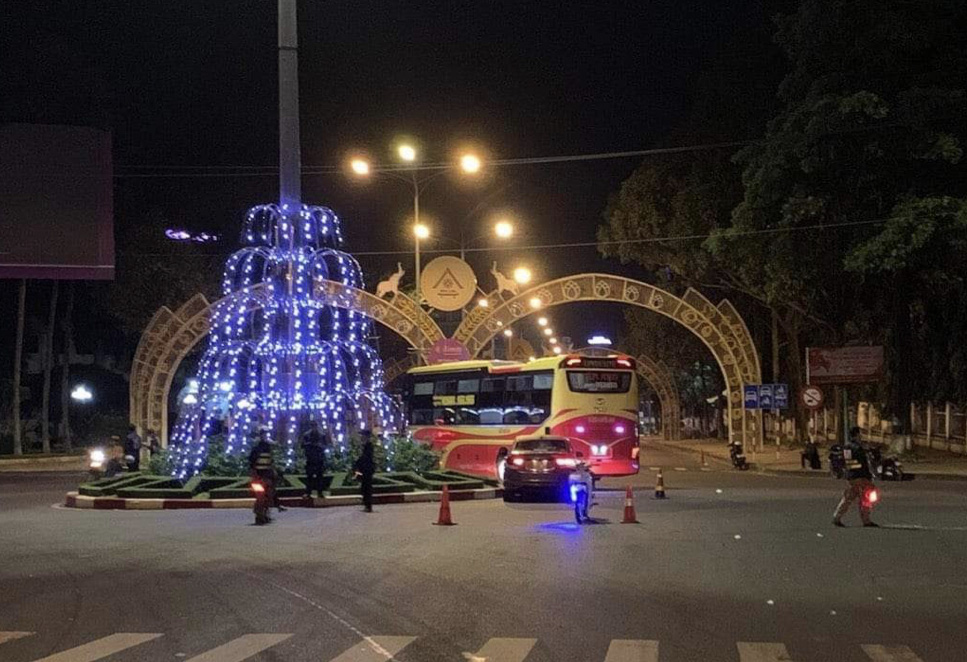 On the afternoon of February 24, a leader of the City Police Buon Ma Thuot said it was investigating the cause a Bank Vice President "missing" 3 months after a traffic accident.
According to the leader of the Buon Ma Thuot City Police, the "missing" person is Mr. Tran Van D., deputy director of a bank branch in Ea Toh commune, Krong Nang district, Dak Lak province.
According to this leader, on the evening of November 27, 2022, Mr. D. driving a car collided with a passenger car and a motorbike at the roundabout Dinh Tien Hoang – Nguyen Tat Thanh – Phan Boi Chau (Buon Ma Thuot City). . In the case of a light collision, the Traffic Police Team of Buon Ma Thuot City handled it according to regulations.
Seeing that Mr. D. showed signs of drinking alcohol, the traffic police officer asked him to go to the hospital to check alcohol concentration, stimulant. However, at about 1 am on November 28, Mr. D. left the hospital.
"The police thought Mr. D. left because he was drunk, but after a while, his family reported him as 'missing', since then the reason is unknown", the leader of the police informed.
This position added: after Mr. D. "disappeared", Mr. Tran Van D. (Dr.'s father, residing in Ea Kao commune, Buon Ma Thuot city) made every effort to find his son, and at the same time reported it to the Buon Ma Thuot City Police for help.
"Since the day the incident happened, no one has called my family to ask for money or threaten anything. However, recently a person claiming to be a 'detective' called to ask my family to give 120 million VND to find the whereabouts. D.
I agree with the condition that they have to come see me to make a notarized contract. They said they would contact me again, but they also disappeared," said Mr. D.
Regarding this, the leader of Buon Ma Thuot City Police also confirmed that he also received information that the detective "made a contract" of 120 million VND to find the "missing" deputy director of the bank.
This information is under investigation, but could also be someone's trick.
Currently, the police are investigating from many sources and information to many localities, but after 3 months, Mr.
The police of Buon Ma Thuot City have not received information about an unusual death, whose identity has not been identified. The police also did not know that Mr. D. left or was "missing".
"Through investigation from the family, the village, the bank where Mr. D. works, he is a gentle person, does not conflict with anyone and has no debt. It is very difficult for him to 'disappear' for 3 months in reality. understand," he said.
The police are still investigating the cause of the incident.

You are reading the article After a traffic collision, the bank's deputy director 'disappeared' for nearly 3 months
at Thuvienpc.com Source: tuoitre.vn Read the original article here