Cư dân mạng
A father in Hanoi shares the journey with his son to conquer the HSG English exams
Competently English has now become a compulsory skill, helping children to gain confidence in accessing new knowledge. Therefore, most parents are interested in teaching or investing in their children to learn English from a young age.
Mr. Nguyen Kim Phuong (commonly known on social media under the pseudonym Tran Phuong through articles on educational topics), admin of the Group Accompanying the English HSG exams also had the process of accompanying his son Nguyen Trieu Hoang Minh to learn English from when he only mumbled a few words until he achieved excellent results. He thinks that, although starting late in learning English, if parents calm down and persistently accompany their children, they will have satisfactory results.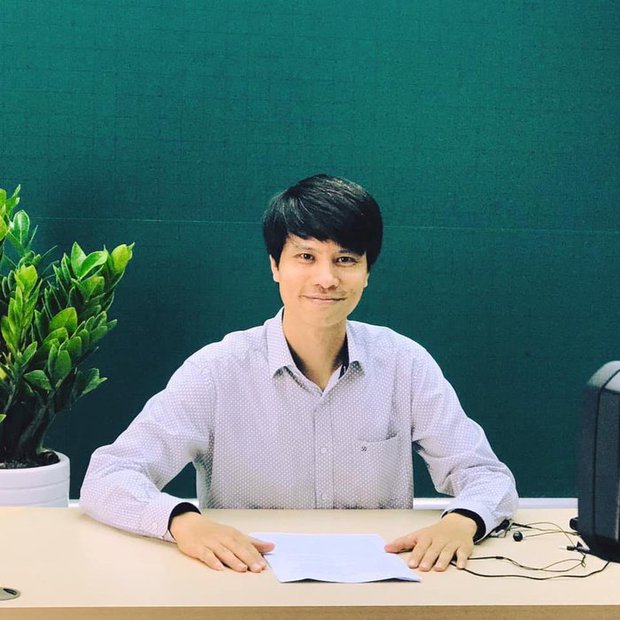 Anh Phuong divides his child's English learning process into stages:
1. English child status – where to start conquering HSG exams
Phuong does not advocate for children to learn English too early. During the "pre-grade 1, 2" period, Hoang Minh did not learn a single word of English, only occasionally being shown a few animated discs by his mother for entertainment. When the child was in 3rd grade, his wife heard that there was a good and cheap English teaching center, so the couple agreed to send their children to school.
So, once a week, Mr. Phuong takes his children to school for an hour and a half. Every day, I sit and wait for my children to study, and when I leave, I see a young teacher leading the whole class along and pasting each child a tiny sticker on their cheeks and in their notebooks. All children are happy to learn English in a sticker style.
At this stage, he gave his children a play-by-play style, completely not imposing: "In my memory, at that time, my children learned English happily, but I can't remember what books and how they studied. Every time I took and picked my children up to school, on the way I sometimes asked questions. I had a few simple words so we were both very happy."he said.
By chance, in the middle of the 3rd grade, there was a classmate, AM, and Hoang Minh, who was allowed to take the "English Child Status" exam of an affiliated center. Both were awarded. The boy AM won the 3rd prize, his son Phuong got the consolation prize. I went home, went straight to the 3rd floor, lay face up at the ceiling and cried.
He encouraged his son: "Wow, being awarded the prize is better than my father, knowing a few English words and winning the exam proves to be a good spirit!". At this time, despite being encouraged, Mr. Phuong still "says no" to competitions because he does not want his children to be under pressure to take exams too soon.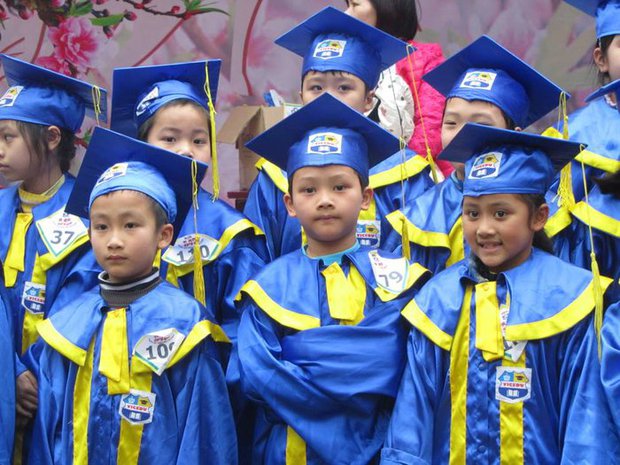 Hoang Minh (in the middle) was asked by her to take the "English Child Status" exam.
2. Start building a strategy for CLC middle school
I finished 3rd grade, heard information that high-quality secondary schools (such as Cau Giay Secondary School, Luong The Vinh Middle School & High School, especially Hanoi – Amsterdam Secondary School) consider admission to secondary school, not exam like the others. Last year, Mr. Phuong returned to the table with his wife, intending for his son to take the exam to enter Luong The Vinh secondary school or still register under the household registration route to enter Kim Giang Secondary School near his home.
"Starting from the summer of 3rd to 4th grade, I began to think that my son should take a test to get achievement in middle school and learn about the two competitions at that time, VIO and IOE. First, the couple found I went on the internet to get information about IOE first, but I went to the wrong website http://violympictienganh.vn – a very difficult contest.
The couple looked at each other and said: 'At this rate, parents can't even say anything about a kid who knows a few English words like my child'. That's it, I told my wife: 'Stop banning children from taking exams, parents can't even do this exam'. But at the end of the summer of that year, I took the Movers exam and got a near perfect score, so my parents suddenly got excited and I suddenly thought that maybe my child could take the IOE exam, nothing to be afraid of."
In the 4th grade year, Mr. Phuong decided to let his son take the VIO, IOE and VIO Math English exams. Unexpectedly, I won the first prize at the school level in both these exams. At this time, he officially started the campaign to learn about competitions for elementary school students.
That year, I took the VIO exam and won the District Consolation Prize (no review or further study as well as investment). Besides, he also let his children participate in exams to win scholarships of English centers. Especially there was an exam to write letters to Santa of a center, Hoang Minh won the first prize with a full scholarship for a course worth nearly 20 million.
To achieve this achievement, Mr. Phuong learned the most important experience: When determining that your child will take part in English exams, you must choose an appropriate English class for your child. Thanks to choosing the right teacher, right class, Hoang Minh began to be confident, interested in learning English and made great progress.
3. Strategy for "flaming summer"
In the summer of grade 4 to 5, Mr. Phuong has developed a strategy for his children with the goal of 2 specific steps to improve English ability:
1 – Practice exam skills, consider taking the exam as an experience
Right from the beginning of the summer of 4th grade to 5th grade, Mr. Phuong has listed about 10 English centers and in turn contacted to schedule an appointment to take the test. Listen to advice, take notes and analyze your child's strengths and weaknesses.
In addition, he also often dropped his children at the gate so that they could come in and meet the girls to take the test by appointment, thereby naturally building their confidence and bravery for the exam. (At this time, Mr. Phuong realized that the exam spirit is extremely important to achieve success). I built confidence in communication when I came to the test, my ability to take the exam, and I got the results of my child's strengths and weaknesses to plan for the 5th grade year.
2 – Read all kinds of stories from simple to complex like the Harry Potter series
To help your child be motivated to learn, it is important to buy books and materials for them to learn. In the summer of 4th grade, when he was 5, Phuong was pointed out by Nguyen Quynh Chi, the mother of the champion of all primary school English competitions, to a bookstore on Hoang Quoc Viet street. I have bought countless books and stories for my children's reference.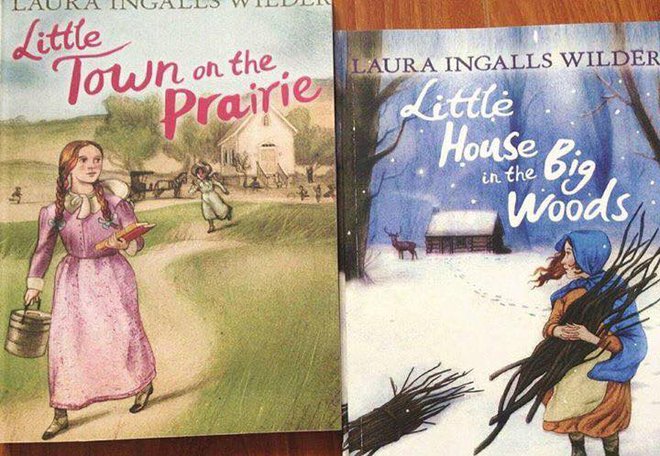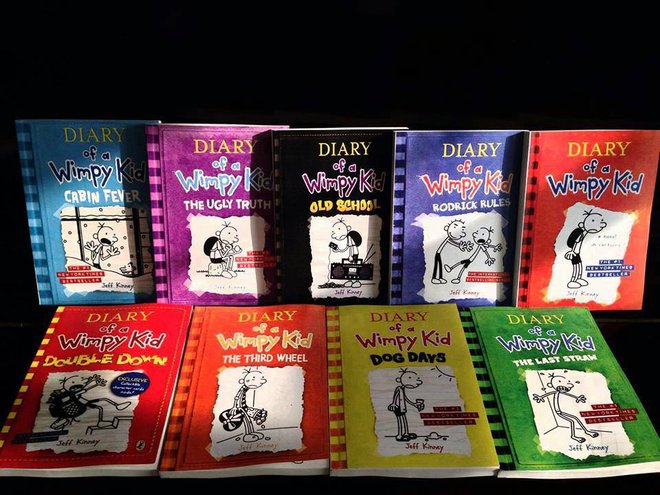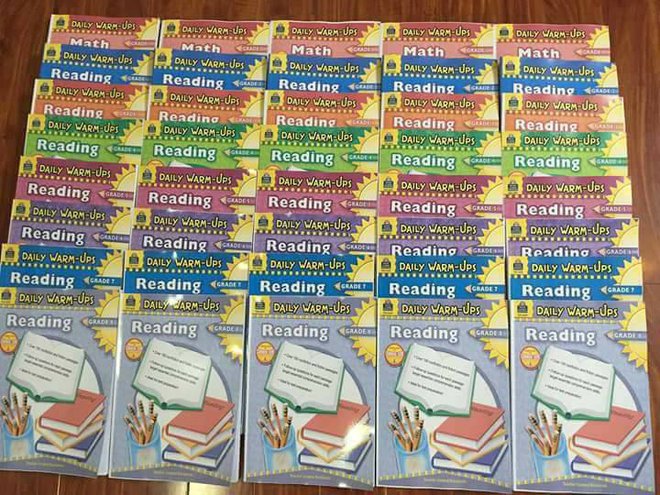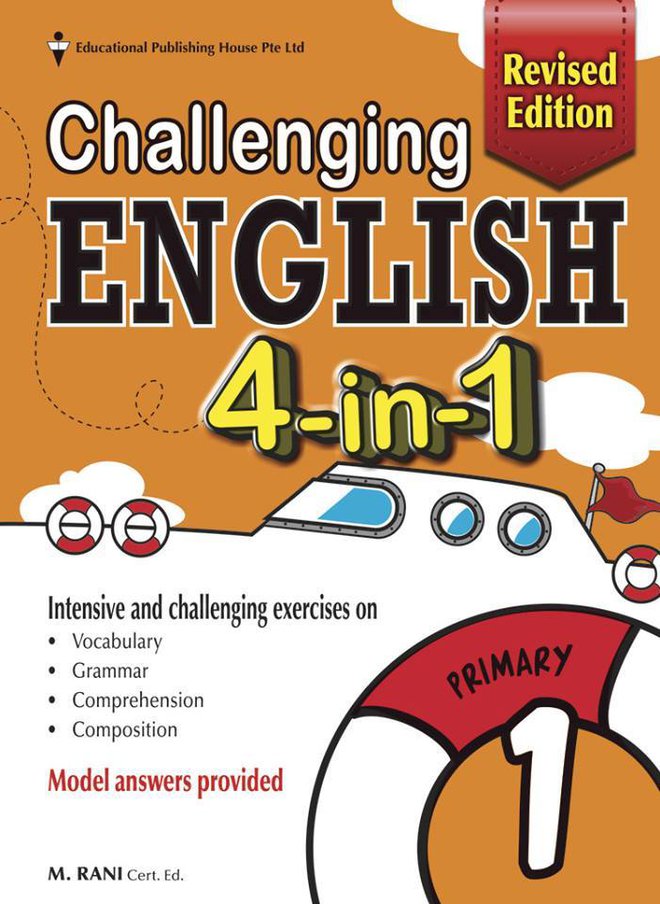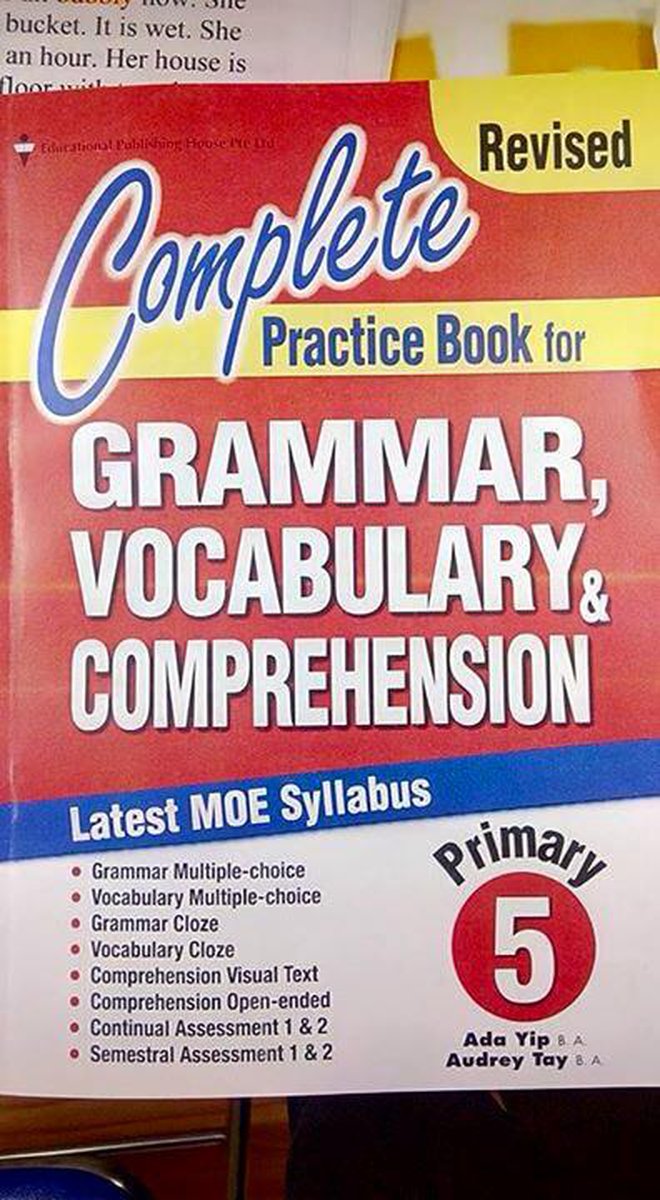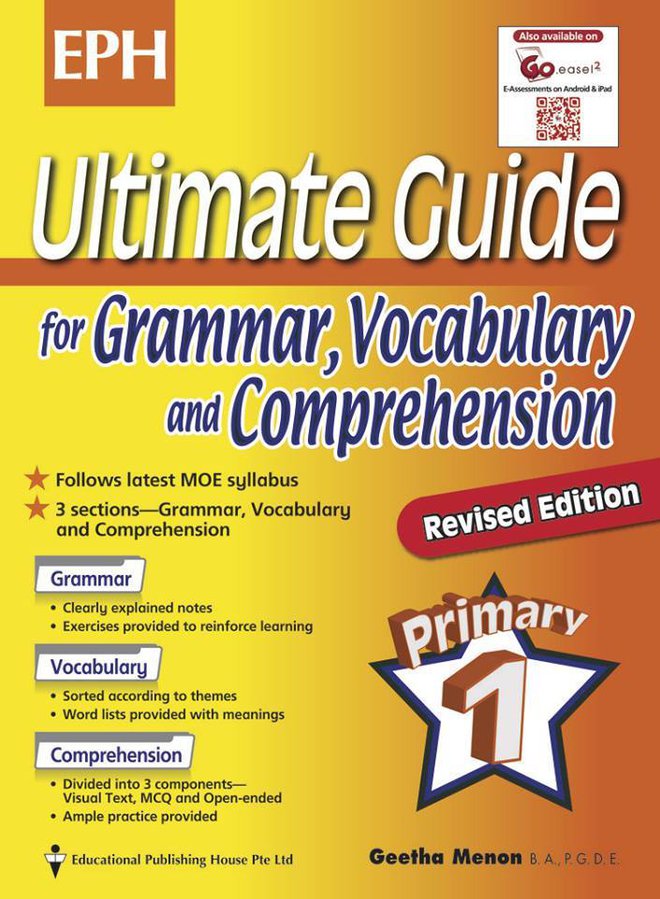 To help your child be motivated to learn, it is important to buy books and materials for them to learn.
Mr. Phuong shared that when he bought books, he liked them when he looked at beautiful and precious books, but he did not have time for his children to do them. But just buy it, leave it there, open it up from time to time, read a bit of the story, make a few pages. Thanks to that, I also love reading books, reading stories from there.
"At first, I had no experience, so I bought all the English story books with a lot of words, just giving them a pendulum. But I persisted in taking them to bookstores. By chance I noticed that my child was very interested in the book. Wimpy Kid book in English and read it voraciously.Looking at the cover, I saw a few hundred thousand, I tried to 'bite my teeth' to buy one.
After that, I ordered a cheaper reprint, my child read it with love. With that momentum, I look for books with few words and pictures for my children to read. Through a few series, I find that my child likes to read simple, funny, and funny stories related to science, airplanes, earth or biology. Gradually he liked to read and read about 5 books all summer, I upgraded to Harry Potter series but he still shook his head because it was difficult, I went back to the original plan of reading fun and funny books to raise. passion first".
Because of his weak vocabulary, Mr. Phuong has found the following books to improve:
A. Reading books increase vocabulary
– Daily Reading Comprehension series by Evan Moor Grade. This set develops reading skills and adds a lot of vocabulary.
– Thematic book series on practicing English reading skills: Daily warm-up reading. This set, reading increases vocabulary, knowledge about the areas that interest children.
B. The book increases Grammar, Vocabulary, Comprehension and Test
– The Ultimate Guide synthesizes and guides all knowledge including 3 parts: Grammar, Vocabulary, Comprehension (Step 1).
– Complete set helps practice mastery 3 parts Grammar, Vocabulary, Comprehension of Ultimate Guide above (Step 2).
– The Challenging set (grade 1-6) corresponds to elementary grades from 1-6. (Step 3).
According to Mr. Phuong, parents should follow steps 1-2-3, that is, do book 1 (corresponding to grade 1) of set 1, then do book 1 of set 2, then do book 1 of set of 3.
C. The mangas read
– Doctor Who is a series of science fiction stories. The story follows the adventures of a humanoid alien of the Time Lord race named The Doctor.
– Little House on the Prairie – Little House on the Prairie by American author Laura Ingalls Wilder (1867-1957) consists of 9 volumes.
– Diary of a Wimpy Kid/ full set of 13 books. Author Jeff Kinney's witty storytelling and humorous illustrations give the work a strange charm, putting it on the New York Times best-seller record for 75 consecutive weeks. Sales amounted to 2 million copies.
After reading these series, Mr. Phuong noticed that his child's reading ability increased very clearly. I am interested and want to buy more sets to follow.
With the companionship of his father, Phuong's son – Nguyen Trieu Hoang Minh, once excellently won the A*star Singapore scholarship, the 100% TH School scholarship and the 90% HB ISV scholarship in 2020; won the GLobal Champions 2020. In particular, Hoang Minh achieved IELTS 8.0 right from the 7th grade.
You are reading the article
A father in Hanoi shares the journey with his son to conquer the HSG English exams

at
Thuvienpc.com
– Source:
Soha.vn
– Read the original article
here